Aerial Photos of Birkenau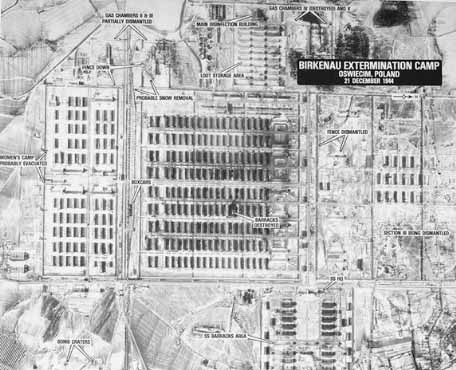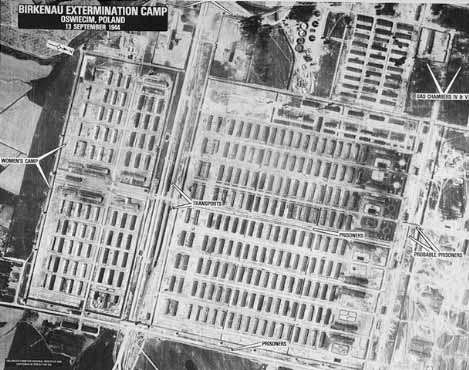 Aerial reconnaissance photographs of Auschwitz showing Auschwitz II (Birkenau) taken by the U.S. Air Force between April 4, 1944 and January 15, 1945. The photos were discovered in the Defense Intelligence Archives by two CIA photo analysts in 1978.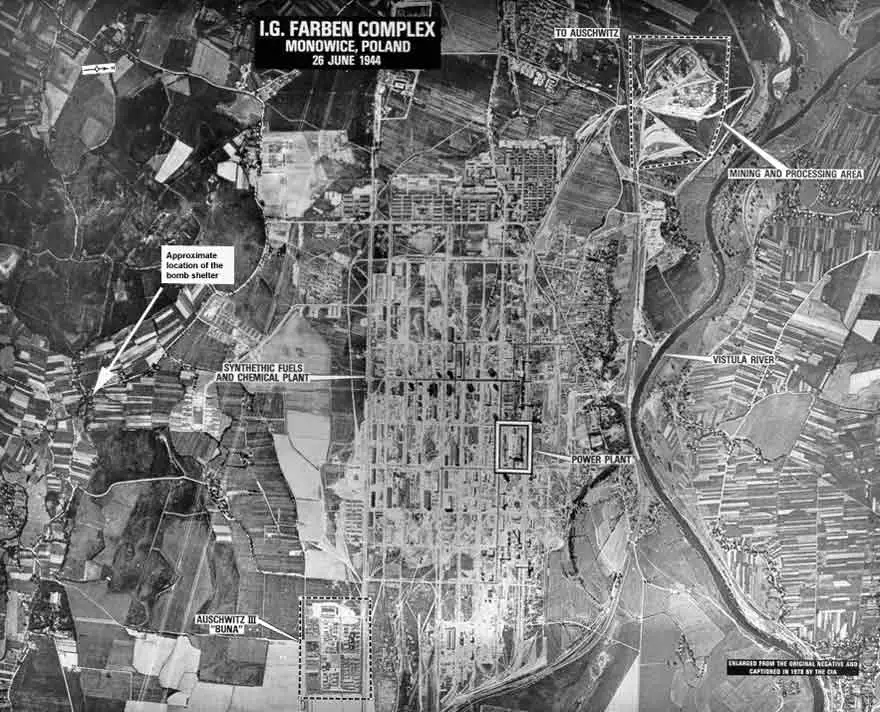 Photograph from June 26, 1944, annotated by the CIA showing
the entire Auschwitz-Birkenau complex (click on photo for enlargement).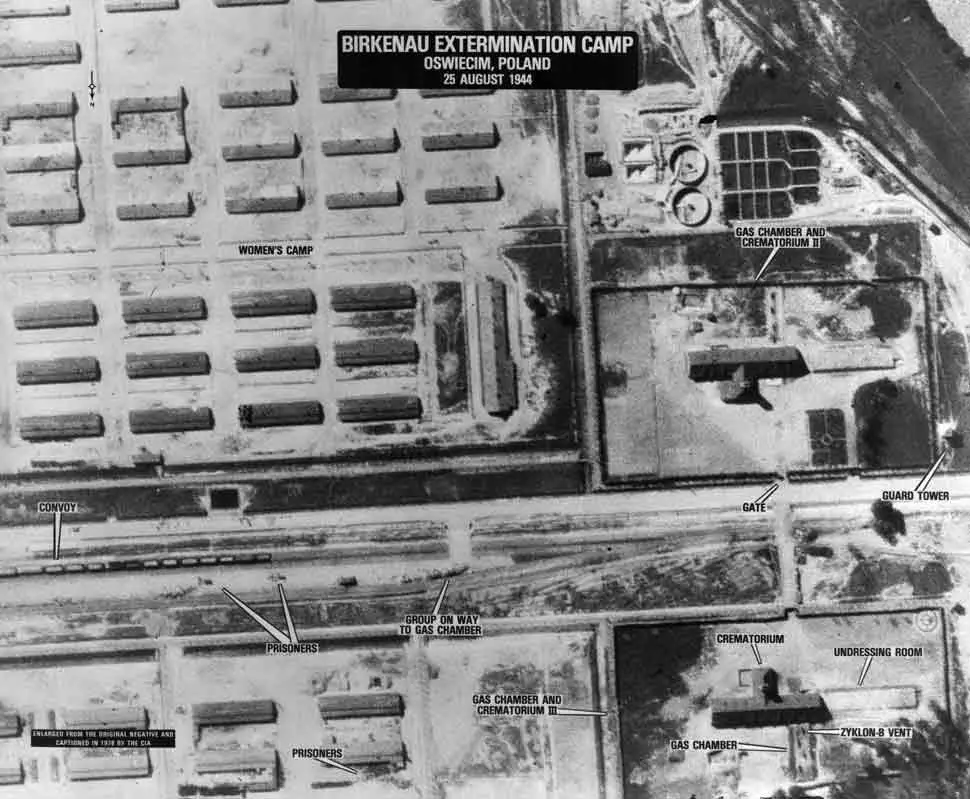 Photograph of Birkenau from August 25, 1944,
captioned by the CIA (click on photo for enlargement)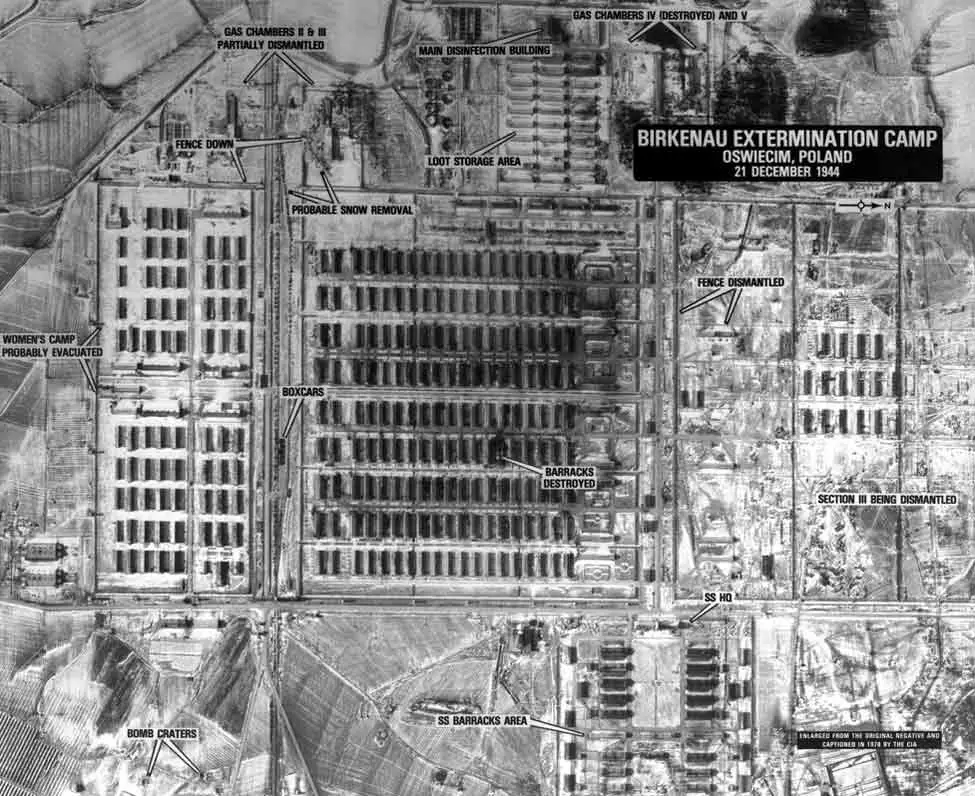 Photograph of Birkenau from December 21, 1944,
captioned by the CIA (click on photo for enlargement)
USHMM Photo Archives
The Mazal Library