The Safed City Police Station
In the late 1930s, the British built a Tegart fort to serve as the police headquarters in Safed at the top of the stairs on the city's many street that separated the Jewish and Arab quarters. In times of peace it served as a regular police station with mostly Arab and a few Jewish policemen. The courtyard was surrounded by concrete wals (which were demolished after the 1948 War). There was a tall concrete pillbox at one end. The bullet holes in the main building's facade, and on the pillbox, are testimony to the fierce battle that took place in 1948.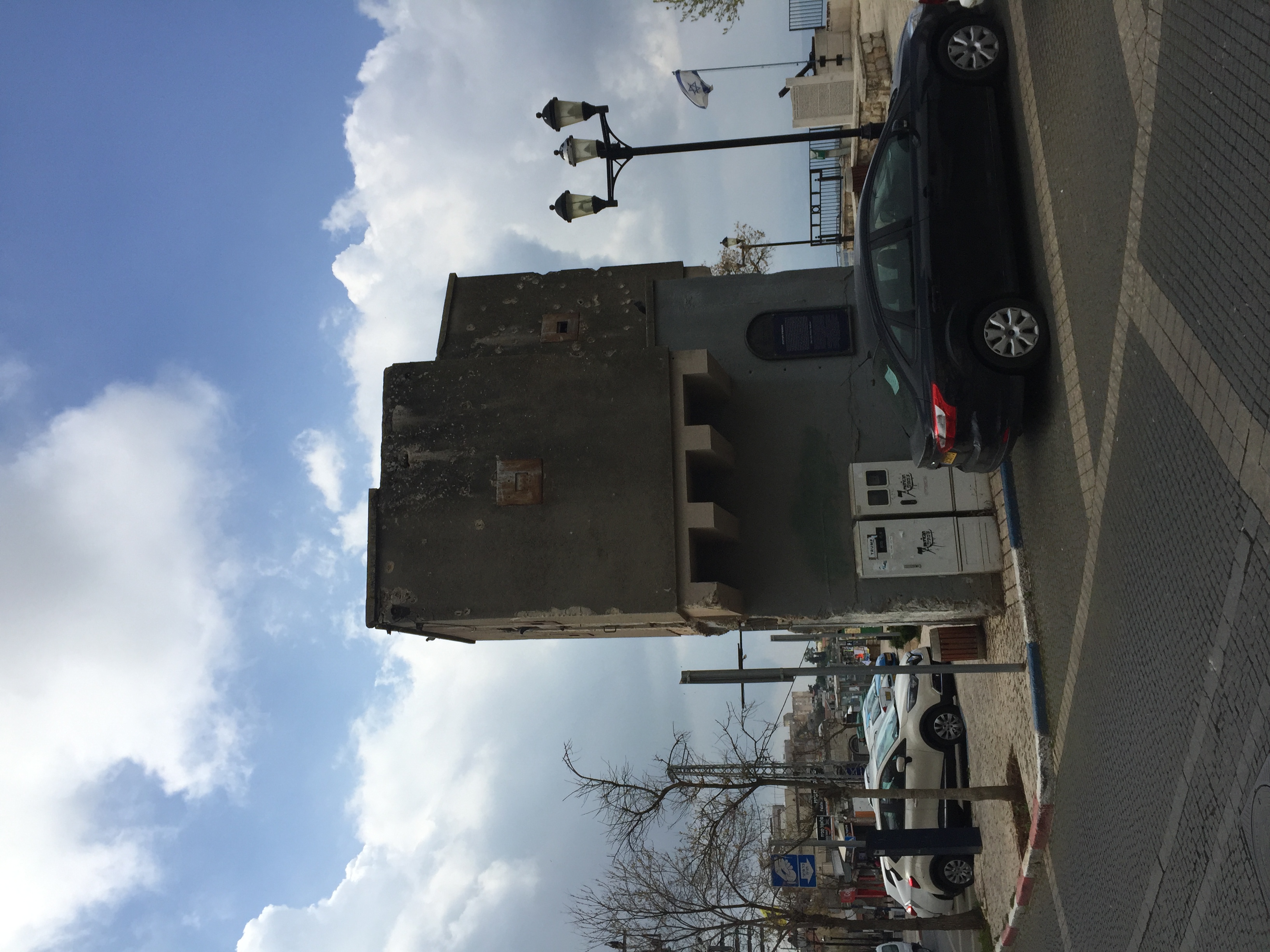 Police Pillbox
The city police station was handed over to the Arabs on the day the British evacuated Safed, April 16, 1948, along with several other key positions in the city. The longest and fiercest battle took place on May 10, during which the Israeli company commander, Yitzhak Hochman, was accidentally killed.
A commemorative plaque is fixed to the pillbox facade. There are two additional plaques in memory of the soldiers, Amishalom Milkovsky and Refael Eddrei, who were local defenders who fell in Operation Yoav for the liberation of the Negev.
The main police building was occupied for many years by the Income Tax Department. Today, it is part of the Safed Academic College.
---
Sources: City of Safed
Photo of station courtesy of Laurie Rappeport Safed Israel site.
Photo of pillbox © Mitchell Bard.