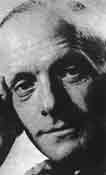 Hans Oster, the son of a Protestant clergyman, was born in Dresden, Germany on August 9, 1904. He joined the German Army and during the First World War won several decorations for bravery.
Oster remained in the army until being dismissed after an affair with a fellow officer's wife. He was immediately recruited by Franz Halder to join Abwehr under General Bredow. After the murder of Bredow during the Night of the Long Knives Oster became a strong opponent of Adolf Hitler.
Oster joined a small circle of anti-Nazis at Abwehr that included Wilhelm Canaris, Hans Gisevius and Hans Dohnanyi. Oster was able to send important information about Hitler's intentions to foreign governments. However, his warnings about Czechoslovakia and Poland were ignored.
In April 1943, Hans Dohnanyi was arrested and Oster was suspended from duty. After the July Plot, he was arrested by the Gestapo and interrogated.Hans Oster was taken to Flossenburg Concentration Camp and was executed on April 9, 1945.
---
Source: Spartacus Educational.