Otto Skorzeny
(1908 - 1975)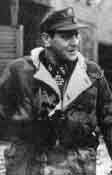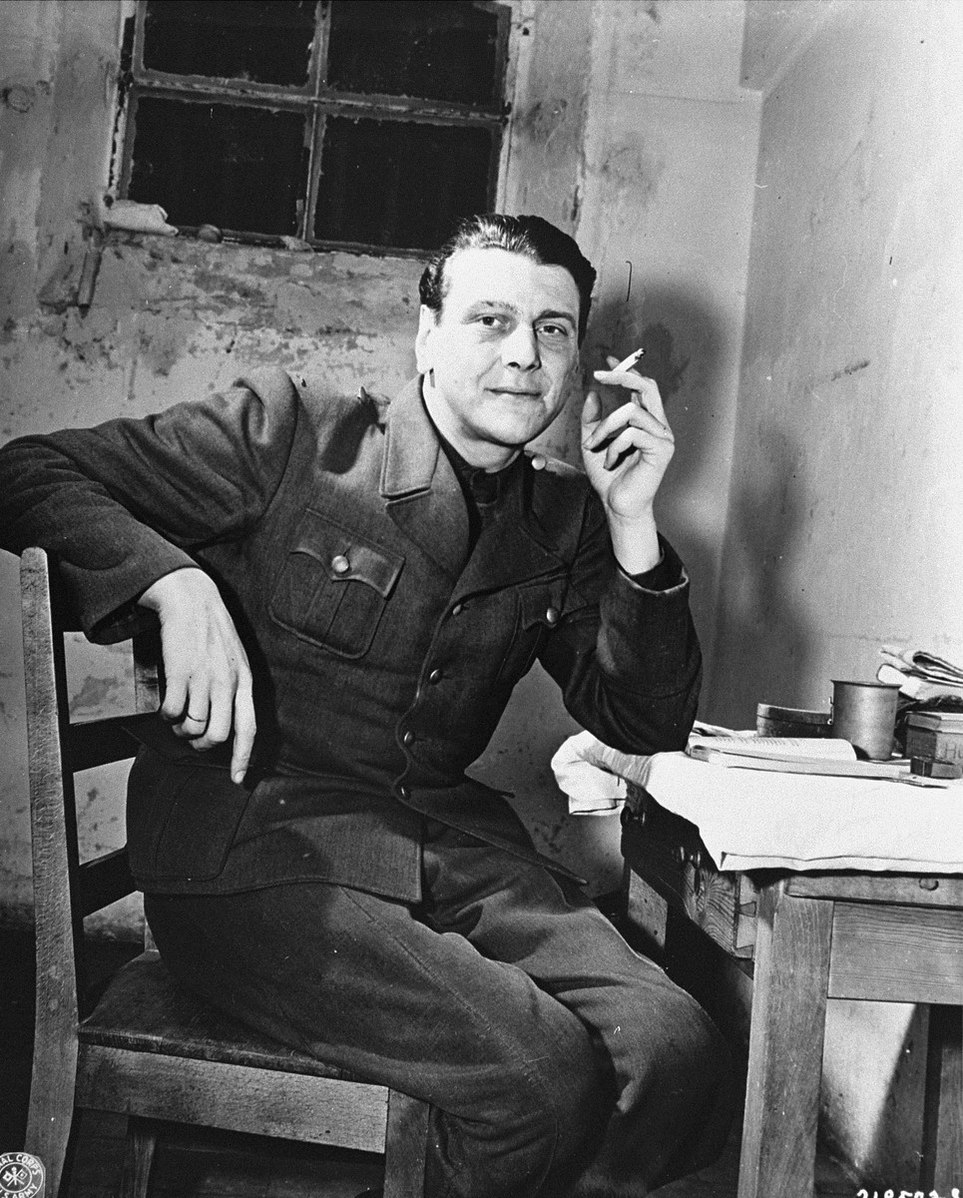 Otto Skorzeny was a legendary Waffen SS commander of World War II.
Skorzeny was born in Vienna, Austria, on June 12, 1908. An engineering student, he fought 15 ritual sabre duels as a young man. In one of these he received a cut to the face that left him with a permanent scar.
Skorzeny joined the Austrian Nazi Party in 1930 and was a strong advocate of union with Germany. After the Anschluss he worked under Ernst Kaltenbrunner. Six feet 4 inches tall, Skorzeny was appointed as one of Hitler's personal bodyguard.
In February 1940, he joined the German Army as an artillery officer and during the Western Offensive he served with the Schutz Staffeinel (SS) and saw action in the Netherlands and France. Promoted to lieutenant he was sent to Yugoslavia for the Balkan campaign.
On July 29, 1943, Adolf Hitler had a meeting with Skorzeny about the possibility of rescuing Benito Mussolini, imprisoned high in the Abruzzi Apennines. Skorzeny agreed and on September 13 he led an airbourne force of commandos by glider to a dangerous landing near the hotel where he was being held. Mussolini was soon freed and Skorzeny flew him to safety. Skorzeny was subsequently promoted to lieutenant colonel and given and operational control of Hitler's SS Special Forces. He was also awarded Germany's highest honor, the Knight's Cross.
In November 1943, Josip Tito was able to establish a government in Bosnia. In February 1944, Hitler sent Otto Skorzeny to kill Tito. The partisan leader was able to escape, but Skorzeny was more successful in October 1944 when he kidnapped Miklos Horthy, who wanted to surrender Hungary to the advancing Red Army.
Skorzeny's next assignment was to lead 2,000 English-speaking Germans, dressed in American uniforms, who attempted to create havoc behind Allied lines in France after they landed on D-Day in Normandy.
On July 20, 1944, Skorzeny was called to the scene of the July 20th coup attempt. But by the time he arrived, the uprising had already been snuffed.
Skorzeny was arrested by American troops on May 15, 1945. He was tried for war crimes, but was acquitted in September 1947. He was handed over to the German authorities but managed to escape from captivity in July 1948. He went to live in Spain where he received the protection of General Francisco Franco.
Skorzeny enjoyed the reputation as Europe's most dangerous man and published a memoir in 1957, Skorzeny's Special Missions: The Autobiography of Hitler's Commando Ace. He also became an advisor to various governments, including the Egypt's, which brought him into contact with former Nazi rocket scientists helping the Nasser regime to develop the capability to threaten Israel.
The Israelis had made stopping the Egyptian project a top priority and were threatening the scientists and considered killing Skorzeny. Instead, the Mossad decided to recruit him to allow them to get closer to the scientists. According to journalists Dan Raviv and Yossi Melman, an Israeli agent and a female helper met Skorzeny and his wife at a bar in Madrid. The two couples ended up at Skorzeny's villa where the German pulled a gun out and threatened to kill the others because he believed they were Israeli agents sent to kill him.
The Israelis said they wanted to hire him, not kill him. Skorzeny said he didn't want any money, but would help in exchange for the Israelis convincing Simon Wiesenthal to remove Skorzeny from his list of outstanding war criminals. The Israelis agreed and later made the request to Wiesenthal. The Nazi hunter refused, so the Mossad forged a document they presented to Skorzeny saying that he had been removed from Wiesenthal's list.
Skorzeny was brought to Israel and met the head of the Mossad, Isser Harel. He was subsequently sent to Cairo where he compiled a list of German scientists and their addresses, as well as the names of front companies in Europe that were procuring and shipping components for Egypt's military projects. During one trip, he mailed exploding packages, one of which killed five Egyptians where German scientists worked.
On September 11, 1962, Heinz Krug, a German rocket scientist working for the Egyptians, met with Skorzeny in the hope the war hero would help develop a strategy to protect him and other scientists from Israel. They met in Munich and Skorzeny drove him out to the forest outside the city and killed him.
Skorzeny never explained why he worked for the Mossad. Raviv and Melman speculate he may have wanted to ensure the Mossad would not kill him, that he was seeking atonement for his Nazi past, that he was attracted by the idea of once again engaging in secret missions or a combination of these factors.
Otto Skorzeny died of cancer in Madrid on July 5, 1975. He had two funerals, one in a chapel in Spain's capital and the other to bury his cremated remains in the Skorzeny family plot in Vienna.
---
Sources: Joric Center;
Dan Raviv and Yossi Melman, "The Nazi Who Became a Mossad Hitman, Forward, (March 27, 2016).