Israel Science & Technology: Oil & Natural Gas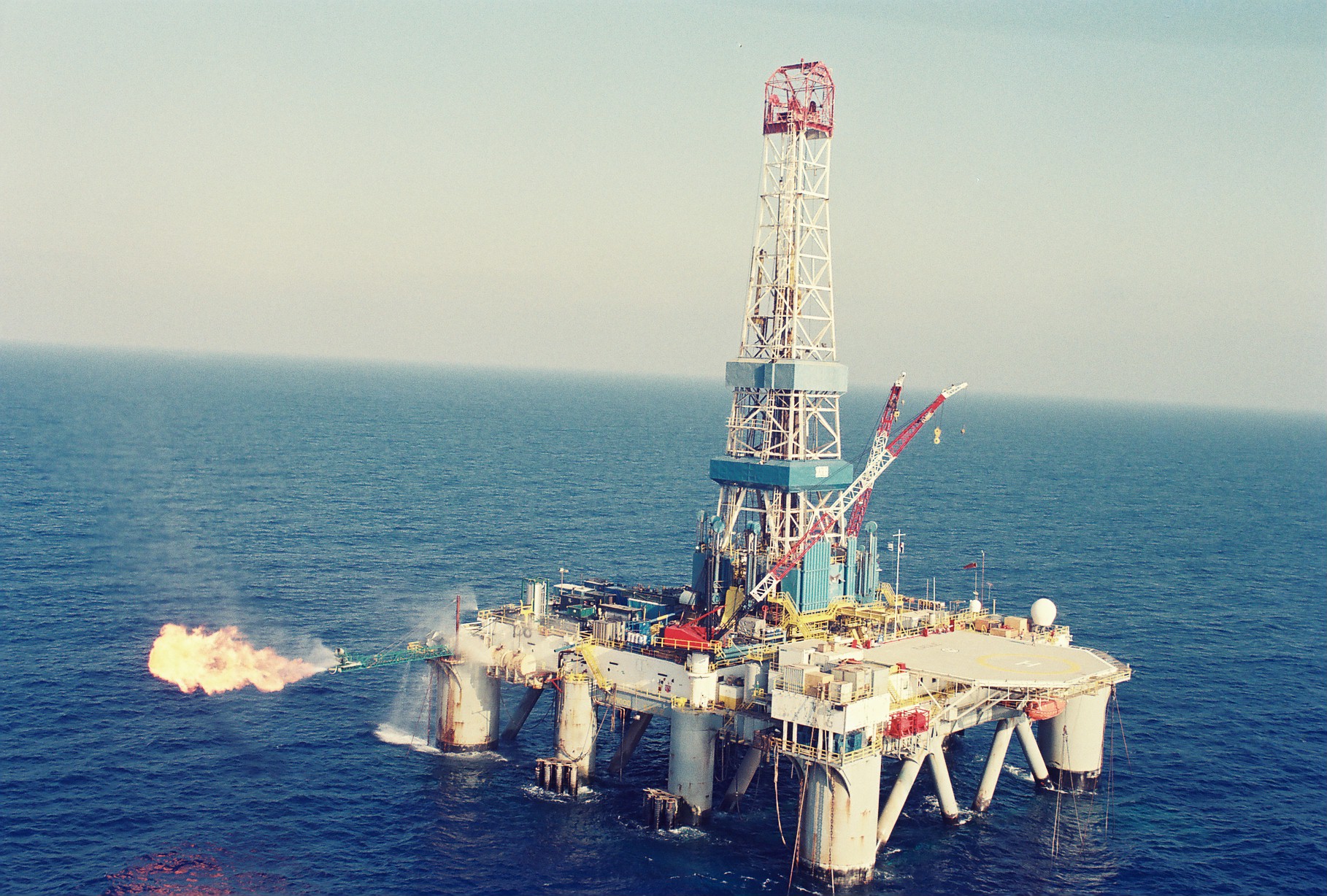 Noa natural gas field offshore Ashkelon
Oil
Natural Gas
Leviathan Field
Tamar Field
Mari-B Field
Karish and Tanin Fields
Hermes
Zeus 1
Katlan
Gas for Israel and Export
Pipeline to Europe
Threats to Exports
Regional Cooperation
Gas From Gaza
Boundary Dispute with Lebanon
Oil
In 1947, Israel began exploring for oil in the Heletz moshav in southern Israel. "Black gold" was discovered on September 26, 1955. Full production began in 1960.
Israel subsequently captured Egyptian oil fields in the Sinai during the 1967 War,
One of the major concessions Israel made when it signed its peace agreement with Egypt was to give up the fields in southern Sinai. The Alma oil field, discovered and developed by Israel, was the country's largest single source of energy, supplying half the country's energy needs. Israel, which estimated the value of untapped reserves in the Alma field at $100 billion, had projected that continued development there would make the country self-sufficient in energy by 1990.
Instead of becoming independent, Israel became dependent on other countries. As part of the peace negotiations, Egypt agreed to supply oil to Israel. This was critical because Israel's main oil supplier, Iran, broke relations with Israel following the Islamic revolution in 1979. Due to poor regional relations with its neighbors, Israel does not share any international oil pipelines.
In 2015, oil was discovered in the Golan Heights. Today, more than 470 oil wells have been drilled in Israel. Nevertheless, by 2012, the majority of Israel's crude oil imports came from Russia and Azerbaijan via tanker vessels.
While not a significant oil producer, Israel is the eastern Mediterranean's largest consumer of petroleum. Total Israeli oil consumption averaged 246,000 bbl/d from 2000 to 2011, ranging from a low of 233,000 bbl/d in 2005 to a high of 263,000 bbl/d in 2011. In addition, Israel was the region's second-largest natural gas consumer in 2011. Unlike Israel's petroleum consumption—which Israel meets with imports—much of the natural gas consumed in Israel came from domestic sources.
Israel exports small quantities of refined products, but with domestic production being virtually nonexistent, imported oil meets nearly 99 percent of total oil demand, and over 80 percent of those imports are crude oil. Israeli exports of refined products grew from approximately 66,000 bbl/d in 2000 to 84,000 bbl/d in 2010, with residual and distillate fuel oil accounting for approximately half of exports over that period.
In May 2016, it was announced that the Hatrurim oil and gas exploration license in the Dead Sea had uncovered an oil reservoir containing 7-11 million barrels of oil. The Hatrurim license area covers 94 square kilometers in the Dead Sea region, and the initial exploratory drilling was carried out in 1995. The firm Israel Opportunity Energy Resources LP was awarded 25% of the Hatrurim license.
Natural Gas
Historically Israel has been an importer of natural gas, most recently through the Arish-Ashkelon pipeline from Egypt. However, Egypt suspended supply in the aftermath of unrest beginning in 2011. The el-Arish-Ashlekon pipeline (Egypt-Israel) met up to 40 percent of Israel's demand prior to its closure.
In 2009, a large natural gas reservoir of 311 billion cubic meters (BCM) was discovered off Israel's coast. In the following years, an even larger reservoir was found (600 BCM). The Leviathan reservoir was the largest natural gas find in two decades. Additional discoveries produced enough natural gas to meet Israel's needs for 200 years.
In January 2014, the Oil & Gas Journal estimated Israel's proven reserves of oil at 11.5 million barrels and its proven reserves of natural gas at 10.1 trillion cubic feet (Tcf). While neither figure places Israel in the top 40 globally, these totals are significantly higher than they were a few years ago.
While once Israel was almost entirely dependent on importing oil and gas, it now gained the capacity to become more independent by shifting more of its economy (70% of electricity production in 2018) to a reliance on its own natural gas. In 2012, Israel had around 780 billion cubic meters of natural gas. In 2023, the estimate was 1,087 BCM. This 40% increase in reserves is a result of additional discoveries and updated estimates of reservoir sizes, Israel has for the first time become an energy exporter, creating the potential to generate significant profits and revenue and improve Israel's relations with its neighbors.
The BDO economic consulting firm calculated in 2023 that natural gas production had saved Israel more than $87 billion over the past decade. BDO also found the use of natural gas led to a 32% reduction in the intensity of carbon dioxide emissions from electricity and a decline in air pollution.
Amir Foster, CEO of the Israel Natural Gas Association, told the Jerusalem Post, "The next stage in the development of the Israeli energy economy, which will ensure energy security for decades to come, will be created through the continued development of local production capabilities and export infrastructure and will allow Israel to break through beyond the regional arena and become an important international energy supplier."
Leviathan Field
The most significant find in offshore Israel is the Leviathan field, located approximately 80 miles off the coast and situated in water that is more than 5,000 feet deep. Assessments of the Leviathan field indicate that there could be as much as 19 Tcf of recoverable natural gas in place.
The Israeli government approved the development of the Leviathan natural gas field on June 2, 2016. The field contains an estimated 22 trillion cubic feet of natural gas reserves. The project will was expected to cost at least $5 billion, according to a spokesperson for Noble Energy, which owns a 39.7% stake in the oil field. Other owners include Delek Drilling and Avner Oil Exploration, subsidiaries of Israel's Delek Group, and  Israel's Ratio Oil. An initial investment in the development of Leviathan, to the tune of $3.75 billion, was approved on February 23, 2017. 
Gas started to be used in Israel in December 2019. In 2023, 1.2 billion cubic feet of natural gas per day was being transported for the supply and sale of gas to Israel, Egypt, and Jordan.
According to Yosef Abramowitz, the gas rig was originally going to be located 125 km. (78 miles) offshore to make it less likely that an accident, earthquake, or terror attack would lead to a dangerous spill that could seep into the desalination plants providing Israel's drinking water. Prime Minister Benjamin Netanyahu, however, decided to locate the Leviathan closer to shore, thereby making it more vulnerable to a missile attack by Hezbollah.
Tamar Field
Israel began commercial production of natural gas from the Tamar field (located offshore, near Haifa) in March 2013. The natural gas produced from the Tamar field travels through existing onshore facilities at Ashdod via a pipeline that links to existing infrastructure at the Mari-B development site. Plans are moving forward on a floating LNG project that will draw natural gas supply from the Tamar field (with estimated discoveries of 10 Tcf) and the nearby Dalit field and will produce approximately three million tons of LNG per year (144 billion cubic feet per year) as soon as 2017. The most recent offshore discovery occurred at the Tamar Southwest exploration well, located 8 miles southwest of the Tamar Field, and the Tamar Southwest field may contain more than 500 billion cubic feet of natural gas in place.
An independent research firm, Netherland, Sewell & Associates, Inc., stated in July 2017 that the Tamar field contains 11.2 trillion cubic feet of natural gas, with an additional 14.6 million barrels of condensate. If true, this represents a 13% increase from previous estimates of the field's potential yield.
Mari-B Field
The Mari-B field—discovered in 2000—provided the first significant volumes of domestically-produced natural gas to Israel's markets, but in 2012 production plummeted as the field entered the final stages of depletion. In prior years, the Mari-B field met up to 40 percent of Israel's natural gas demand. Israel's total production volumes in 2012 reached more than 150 billion cubic feet (Bcf), after being as low as 350 million cubic feet (MMcf) as recently as 2002. Natural gas consumption in Israel also grew in recent years, from an annual average of 350 MMcf between 2000 and 2002 to a peak of 129 Bcf in 2010.
Karish and Tanin Fields
Greece's Energean Oil & Gas signed a $1.27 billion deal with Morgan Stanley and other banks in March 2018 to finance the development of Israel's Karish and Tanin fields. The two unexplored fields hold an estimated 2.4 trillion cubic feet of contingent gas, with an equal amount of potential reserves. In May 2022, hydrocarbon exploration and production company Energean discovered additional recoverable gas that could enhance the profitability of the Karish-Tanin development.
The day before the Maritime Border Deal with Lebanon was signed on October 27, 2022, Energean began production at the Karish field. Karish has a capacity of 8 BCM.
In February 2023, Israel made its first crude oil shipment from the Karish field to Europe via tanker.
Hermes Field
In May and October 2022, the Energean exploration and production company announced new discoveries of 7-15 BCM of recoverable natural gas in the Hermes field.
Zeus 1
In November 2022, Energean announced a new commercial natural gas discovery of 13 BCM in between the Karish and Tanin fields.
Katlan
In 2023, Energean discovered the Katlan (also known as Olympus) deposit between the Karish and Tanin fields. It is estimated to hold 68 BCM of natural gas. Energean CEO Mathios Regas said, "We believe this discovery will open new opportunities for Israeli gas supplies in both local and regional markets."
Gas for Israel and Export
In early 2013, Israel began receiving LNG cargoes on a short-term contract (two loads per month) in order to bridge the gap created by the loss of Egyptian volumes, the swift decline in production of the Mari-B field, and the start-up of the Tamar field in April 2013. The contract could deliver between 50 and 70 Bcf per year to Israel, but delivered volumes hinge on how quickly operators can bring the Tamar field up to peak capacity.
The European Union announced it would support a feasibility study for shipping Israeli oil and natural gas through Greek waters to Europe. On December 9, 2014, representatives from the EU said an "EastMed Pipeline" "could play an important role in diversifying our resources." The study was necessary because the route the pipeline may need to take is through extremely deep waters between Cyprus and the Greek island of Crete.
In January 2014, the Israeli government approved plans to supply the Palestinian Authority with natural gas, and Noble Energy signed an agreement with two Jordanian companies to supply them with natural gas from the Tamar field.
On September 27, 2016, the Jordan Electric Power Company finalized negotiations for Israel's Leviathan consortium to supply it with $10 billion in natural gas until 2031. Under this deal, Israel will become Jordan's largest gas supplier, providing the Kingdom with an estimated 45 million cubic meters of gas from the Leviathan field.
In February 2018, U.S.-based Noble Energy Inc and Israeli Delek Drilling LP announced $15 billion worth of deals to sell natural gas from the Leviathan and Tamar fields to Egypt over the subsequent ten years. Noble, Delek, and their other partners in Leviathan and Tamar signed two agreements with Egypt's Dolphinus Holdings to sell the country 64 billion cubic meters total of natural gas. 
The deals with Jordan and Egypt, signed despite protests by opponents of Israel in both countries, were important because they strengthened ties with Israel's two peace partners.
Even before these deals were implemented, the Israeli Ministry of National Infrastructures, Energy, and Water Resources reported record revenue from oil and gas fees and royalties in August 2016. Oil and natural gas sales royalties, as well as oil production royalties and other various fees and activities, provided NIS 411 million in revenue for the Israeli government during the first half of the year, an increase of 12.8% over the previous period's numbers. Israeli Energy Minister Yuval Steinitz stated in February 2017 that over the previous year, Israel earned $800 million exporting natural gas.
Gas began flowing from Israel to Egypt in January 2020, and in January 2021, Chevron and its partners in the Leviathan and Tamar fields agreed in 2021 to invest around $235 million in the expansion of existing pipelines and a new one between Ashdod and Ashkelon to export fuel to Egypt.
Egyptian Petroleum and Mineral Resources Minister Tarek El Molla visited Jerusalem for the first time on February 21, 2021, and agreed to connect Israel's Leviathan gas field to the Egyptian Liquefied Natural Gas company plants via an offshore pipeline. The agreement would make it easier for Israel to export liquefied gas to Europe.
In 2022, Israel agreed to increase its natural gas exports to Egypt. Some of that gas was expected to be transferred to Lebanon. "There's a big energy crisis in Lebanon," Energy Minister Karine Elharrar told Israel's Army Radio. Nobody can go and inspect the molecules and check whether they originally came from Israel or Egypt.
Pipeline to Europe
In December 2018, Israel, Cyprus, Greece, and Italy, with the backing of the EU, reached an agreement to construct the world's longest underwater pipeline (more than 1,300 miles) for the export of gas from Israel to Cyprus and from there to Greece, Crete, and Italy.
Minister of National Infrastructures, Energy and Water Resources Yuval Steinitz said, "The agreement that we have drawn up will enable Israel to become an energy supplier to Europe, and that has both economic and political importance. This will be the first time ever that Israel has joined with the EU on any major infrastructure project."
The United States, which originally supported the East Med pipeline project, withdrew its endorsement in 2022 due to concerns about its economic feasibility, its environmental impact, and its opposition from Turkey. The three countries instead focused on the construction of an undersea electricity cable.
In 2022, the EuroAsia Interconnector project was inaugurated. It will connect the Cypriot, Greek, and Israeli power grids through the world's longest submarine power cable – 1,200 kilometers (746 miles) –  placed nearly 10,000 feet below the ocean surface. The cable will have the capability to produce 2,000 megawatts of electricity.
Threats to Exports
In 2018, two developments threatened to reduce the possibility of exporting Israel's natural gas. The first was the victory of Recep Tayyip Erdogan in the Turkish elections. In recent years, Erdogan has been increasingly hostile toward Israel, and he may object to Israeli companies supplying natural gas to Turkey. Even if he did, the gas companies may not want to incur the risk. According to Oded Eran and Elai Rettig, this would eliminate one of Israel's largest potential markets as "Turkey is the most profitable export destination for Israeli natural gas." In addition, they note that "Turkey constitutes a comfortable route for transport of Israeli gas to Europe. The cost of laying the pipeline to the southern coast of Turkey is far less than the alternative of building a direct pipeline via Greece, or building a liquefaction facility in Israel." It is also possible, they argue, that Turkey would "pay more for Israeli gas than it is currently paying for Russian gas, given its interest in reducing its dependence on Russia."
The second potential threat to Israel's natural gas industry is the possibility that gas reservoirs may be found off the coast of Egypt. Eran and Rettig say, "the Israeli economy cannot itself absorb a large enough volume of gas in the coming years to justify the capital investment needed for the development of the Leviathan field if the gas export deal with Egypt does not materialize." This, they add, would leave "Israel without sufficient backup in the event of a prolonged disruption of gas supply from the Tamar field."
Regional Cooperation
In a major development, Chevron announced plans in July 2020 to acquire Noble Energy. Dore Gold called this "a revolutionary development" because "historically, none of the American oil companies that held shares in the Arabian-American Oil Company (Aramco) would do business with Israel."
In September 2020, Egypt, Israel, Greece, Cyprus, Italy, and Jordan established the East Mediterranean Gas Forum (EMGF). The Palestinian Authority is also part of the forum. France has applied to join, and the United States and European Union requested observer status.
For Israel, the forum "brings regional cooperation with Arab and European countries, the first of its kind in history, with contracts to export (Israeli) gas to Jordan and Egypt worth $30 billion, and that is just the beginning," according to Israeli Energy Minister Yuval Steinitz.
Following Russia's invasion of Ukraine, the European Union joined the United States in banning Russian oil and gas imports. The EU countries, which relied on Russia for its energy supplies, desperately needed a new source; hence, in June 2022, Israel, Egypt, and the EU signed a trilateral natural gas deal to enable Israel to send its natural gas through pipelines to Egyptian ports, where it can be exported to Europe. "This will contribute to our energy security," said Ursula von der Leyen, the European Commission president.
Gas From Gaza
Since the discovery of natural gas 30 kilometers (19 miles) west of the Gaza coast by British Gas in 2000, Israel has not allowed the Gaza Marine field to be developed on security grounds. In October 2022, Al-Monitor reported that Egypt held secret talks with Israel for several months resulting in an agreement whereby the two countries will supervise the extraction process. Some of the gas will be transferred to Egypt, but most will be exported by Israel to Europe through Greece and Cyprus. The PA will receive revenue from the exports. Israel, the publication said, agreed after pressure from European countries seeking to find alternatives to Russian gas.
Boundary Dispute with Lebanon
Israeli gas exploration has provoked a conflict with Lebanon which insists that some of the activity is being conducted in its territorial waters. Starting in 2020, the United States has been mediating talks between the two countries to demarcate the borders. Both sides deadlocked over where to draw the line in the sea.
Meanwhile, in a provocative action, Hezbollah launched three drones at Israel's Karish offshore Mediterranean gas rig on July 2, 2022. They were all shot down. Hezbollah leader Hassan Nasrallah had threatened to "cut off the hand of anyone who tries to infringe on Lebanese sovereignty" based on his insistence that Israeli gas exploration is being conducted in an area belonging to Lebanon.
On October 11, 2022, an agreement was announced to settle the maritime border dispute. The timing and the substance of the agreement were controversial. Signed just three weeks before the Israeli election, some critics challenged the legitimacy and legality of the deal. Some also argued Israel made too many concessions, giving up the Qana field and parts of what they believe should be Israel's territorial waters. While the government of Yair Lapid made the case that the agreement would avoid war with Hezbollah, his opponents saw this as giving in to terrorist blackmail. IDF Chief of Staff Lt.-Gen. Aviv Kohavi and the heads of the Mossad and Shin Bet, however, supported the deal. Shin Bet Chief Ronen Bar, for example, said it creates a rift between Iran and Hezbollah. 
Israel was also motivated by an American guarantee to protect Israeli interests should Lebanon or Hezbollah violate the agreement, but opponents of the deal questioned the value of such a vague assurance and recalled past U.S. promises that were not kept.
Former peace negotiator Dennis Ross said the deal benefitted Israel because it forced Lebanon to recognize the border and undercut Nasrallah's determination to prevent any agreement that granted Israel legitimacy. Also important, Ross noted, is that eliminating the threat of attacks on its oil rigs will allow Israel to export gas to Europe just when it needs it to offset the loss of Russian supplies due to the war in Ukraine.
According to the Washington Institute's Hanin Ghaddar, Israel will receive the most immediate benefits because it made it possible to immediately begin production at the Karish gas field. Furthermore, Hezbollah is viewed as having recognized Israel and American diplomacy by endorsing the agreement. Nasrallah said, "We do not have any problem with the agreement with Israel." Ghaddar noted that it was the first time he had used the word "Israel" instead of "occupied Palestine" or the "enemy state." 
According to at least one poll, 47% of the Israeli public supported the agreement.
The Israeli cabinet endorsed the deal on October 27, 2022, after the Supreme Court said it did not require approval by the Knesset. Prime Minister Yair Lapid and Lebanese President Michel Aoun signed it later that day, and delegations from each country did the same at UN Interim Forces in Lebanon (UNIFIL) headquarters in Naquora. This was unexpected as the Lebanese had earlier insisted they would not be in the same room with the Israelis.
---
Sources: U.S. Energy Information Administration.
"Oil Is Found in Heletz," Center for Israel Education.
Hillel Koren, "Renewed drilling finds oil near Dead Sea," Globes, (May 3, 2016).
"Israel approves development of large offshore Leviathan natgas field," Reuters, (June 2, 2016).
"Israel's gas royalties hit new record," Globes, (August 16, 2016).
"Israel consortium signs 'historic' 15-year, $10b gas deal with Jordan," Times of Israel, (September 26, 2016).
Steinitz: Israel made NIS 3b from exporting natural gas in 2016, Times of Israel, (February 13, 2017).
Tovah Cohen/Avi Rabinovitch.  Leviathan gas field developers approve $3.75 billion investment, Reuters, (February 23, 2017).
Eran Azran, Israel Quietly Begins Exporting Natural Gas to Jordan Amid Political Sensitivities, Haaretz, (March 2, 2017).
Daniel Graeber, More gas offshore Israel than originally thought, UPI, (July 3, 2017).
Shoshana Solomon, Delek, Noble sign accords for $15b in sales of Israeli natural gas to Egypt, Times of Israel, (February 19, 2018).
UPDATE 2-Greece's Energean lists in London, raises $460 mln for Israeli gas project, Reuters, (March 16, 2018).
Amir Foster, "Natural gas discoveries: Economic momentum for geopolitical stability," Jerusalem Report, (December 2017).
Amir Foster, "Giving Gas for Bilateral Relations in the Middle East," Jerusalem Report, (April 2018).
Oded Eran and Elai Rettig, "New Obstacles Facing Israeli Natural Gas Exports," INSS Insight No. 1073, (July 10, 2018).
Sonia Gorodeisky, "Agreement reached on Israel-Europe gas pipeline," Globes, (November 25, 2018).
Dore Gold, "Chevron and the Centrality of Energy Diplomacy in the Middle East," JCPA, (August 13, 2020).
"East Mediterranean states formally establish Egypt-based gas forum," Reuters, (September 22, 2020).
Yaacov Benmeleh, "Chevron to Invest in Pipelines to Send Israeli Gas to Egypt," Bloomberg, (January 19, 2021).
Menelaos Hadjicostis, "Israel, Cyprus, Greece power cable link secures EU funding," ABC News, (January 27, 2022).
Lahav Harkov, "Israel to link Leviathan gas field to Egyptian LNG plants, says Steinitz," Jerusalem Post, (February 21, 2021).
Nektaria Stamouli, "EastMed: A pipeline project that ran afoul of geopolitics and green policies," Politico, (January 18, 2022).
"Israel will not object if exported gas reaches Lebanon, Israel's Energy Minister says," Lebanese Broadcasting Corporation, (February 15, 2022).
Iain Gilbert, "Energean makes commercial gas discovery off the coast of Israel," Sharecast.com, (May 9, 2022).
Marc Daou, "Arrival of Israeli gas installation reignites Lebanon maritime border dispute," France24, (June 7, 2022).
Shira Rubin, "Israel and Egypt sign gas export deal as Europe seeks Russia alternative," Washington Post, (June 16, 2022).
Zvi Bar'el, "Hezbollah's Drones Are Aimed at Lebanon's President Too," Haaretz, (July 4, 2022).
Nermina Kulovic, "Energean hits gas discovery in waters off Israel," Offshore Energy, (October 6, 2022).
Rasha Abou Jalal, "Egypt persuades Israel to extract Gaza's natural gas," Al-Monitor,  (October 6, 2022).
"Agreement with Lebanon is hurting Hezbollah - Mossad, Shin Bet chiefs," Jerusalem Post, (October 12, 2022).
"Ursula von der Leyen: EuroAsia Interconnector, Cyprus, Greece and Israel will help free EU from energy dependence," EuroAsia Interconnector, (June 14, 2022).
"Commission participates in launch of EuroAsia Electricity Interconnector," European Commission, (October 14, 2022).
"EuroAsia Interconnector ready for construction, 'historic day', president says," CyprusMail, (October 14, 2022).
Dennis Ross, "When there's good news about the Middle East, we should take note," The Hill, (October 17, 2022).
Alex Traiman, "10 reasons faulty Israel-Lebanon gas deal smells foul," JNS, (October 18, 2022).
Steven Scheer, "Energean starts gas production at Israel's Karish site," Reuters, October 26, 2022).
Lahav Harkov, "Lebanon-Israel maritime boundary deal signed at Nakoura UNIFIL HQ," Jerusalem Post, (October 27, 2022).
Zachy Hennessey, "Energean finds 13 billion cubic meters of natural gas off Israel's shore," Jerusalem Post, (November 7, 2022).
"Israel's first crude oil exports to start from Energean project," Financial Times, (February 2023).
Zachy Hennessey, "Israel's natural gas saved the economy over NIS 316b. in past decade," Jerusalem Post, (June 21, 2023).
Sharon Wrobel, "Israel officially recognizes Energean's Katlan reservoir as natural gas discovery," Times of Israel, (June 1, 2023).
Photo: This file is licensed under the Creative Commons Attribution-Share Alike 3.0 Unported license. Wikimedia.