Second Lebanon War: Background & Overview
(July 12 - August 14, 2006)
The Second Lebanon War was a month-long conflict between Israeli and Hezbollah forces in Lebanon during the summer of 2006.
Instigated when Hezbollah guerrillas conducted a perfidious cross-border raid in which they killed eight Israel Defense Forces soldiers and abducted two others, the war led to heavy losses on both sides of the conflict and an ultimately inconclusive result. The fighting ended on August 14 with the signing of a United Nations-brokered ceasefire and the war was officially ended when Israel lifted it naval blockade of Lebanon on September 8, 2006. In total, Israel lost 121 soldiers, including the two kidnapped soldiers, with more than 600 injured, and had 44 civilians killed with nearly 1,500 injured. Though estimates vary, Israel claims to have killed more than 600 Hezbollah fighters.
Background
Hezbollah Attacks
Israel Responds
The Litani Offensive
IDF Special Operations
Ceasefire
Aftermath
Background: The Build Up to War
Though this particular conflict officially began on July 12, 2006, the context of the war was set by disputes stemming from the preceding twenty-four years dating back to the start of the First War in Lebanon. Following the IDF invasion of Lebanon in 1982, during which they sought to destroy the base of operations for the Palestinian Liberation Organization, Iran sent fighters to assist in the creation of a revolutionary Islamic movement in Lebanon, soon called Hezbollah, or "Party of God." As the Israeli presence in Lebanon lingered, Hezbollah drew manpower support from those in the southern part of the country who wanted Israel to withdraw and its organizational and military infrastructure developed through the help of Iranian and Syrian donations.
Hezbollah attacks against the IDF eventually forced Israel to evacuate its personnel from the buffer zone it had created in southern Lebanon, and on May 24, 2000, Israel ended its 18 year military presence there. Israel did not have territorial aspirations in Lebanon and its withdrawal was done in cooperation with the United Nations and in compliance with the obligations set down by Security Council Resolution 425. Nevertheless, Hezbollah used Israel's withdrawal as a sign of victory and subsequently took over southern Lebanon, creating a veritable "state within a state" while amassing thousands of tons of weaponry and entrenching themselves with a network of bunkers and fortified bases.
Following Israel's withdrawal, Hezbollah used the buffer zone to plan and launch attacks against Israel and it initiated numerous cross-border raids to both kill and abduct Israeli soldiers. In October 2000, mere months after Israel's evacuation of Lebanon, Hezbollah guerrillas kidnapped three Israeli soldiers - Benny Avraham, Omar Sawad and Adi Avitan - and held them as hostages for nearly four years before returning their bodies to Israel in a prisoner exchange deal. From 2000 to 2006, Hezbollah carried out numerous attacks against northern Israel that killed both civilians and military personnel and by the summer of 2006 Hezbollah's positions in Lebanon were fortified, their weapons stockpiles were ballooning and their strength stood at around a formidable 15,000 armed men.
Hezbollah Attacks: Operation True Promise
On the morning of July 12, 2006, Hezbollah unleashed a carefully orchestrated, multipronged attack starting with a barrage of katyusha rocket and mortar shell fire aimed at the northern Israeli town of Shlomi. Using this diversion, Hezbollah fighters then infiltrated Israel's internationally recognized border near the village of Zar'it and attacked an IDF patrol consisting of two Humvees. Firing automatic weapons and rocket propelled grenades, the guerrillas killed three of the soldiers, severely wounded another three and abducted two – Eldad Regev and Ehud Goldwasser. An IDF Merkava tank sent over the border to pursue the guerrillas after this attack was struck by a large land mine and exploded, killing all four soldiers within. Later, another IDF soldier was killed during an attempted rescue operation to recover the bodies of the tank crew.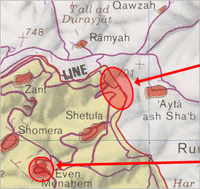 The Hezbollah operation, code named "True Promise," ended with 8 Israeli deaths, 6 injured and the two soldiers abducted. In response, the IDF targeted Hezbollah's main media outlets, Al-Manar television and Al-Nour radio, and also launched air and artillery raids against supposed Hezbollah targets in southern Lebanon. Though Lebanese Prime Minister Fuad Siniora denied any knowledge or government connection to the attack, the Israeli cabinet announced that it held Beirut responsible for the attacks. IDF Chief-of-Staff Dan Halutz approved the bombing of main roads in southern Lebanon in an effort to destroy the mobility of Hezbollah and threatened to "turn Lebanon's clock back 20 years."
Though the IDF initially sent a unit from the Kfir Brigade as well as another infantry battalion to amass on the northern border in anticipation of either an invasion or a smaller scale search and rescue operation, Israel stalled at launching a full-scale ground attack. The following day, July 13, Israel began implementing a naval and air blockade over Lebanon and bombed the runways at Beirut International Airport in addition to blocking the major sea ports. Israeli air force jets also destroyed the major Beirut-Damascus highway in eastern Lebanon that could have been used to transfer weapons from Iran or Syria and bombed a number of bridges with the same objective.
For the next 10 days, Israel continued to conduct only air and artillery raids against Hezbollah and Lebanese army targets while building their ground and armored forces on the northern border.
Israel Responds: Operation Change of Direction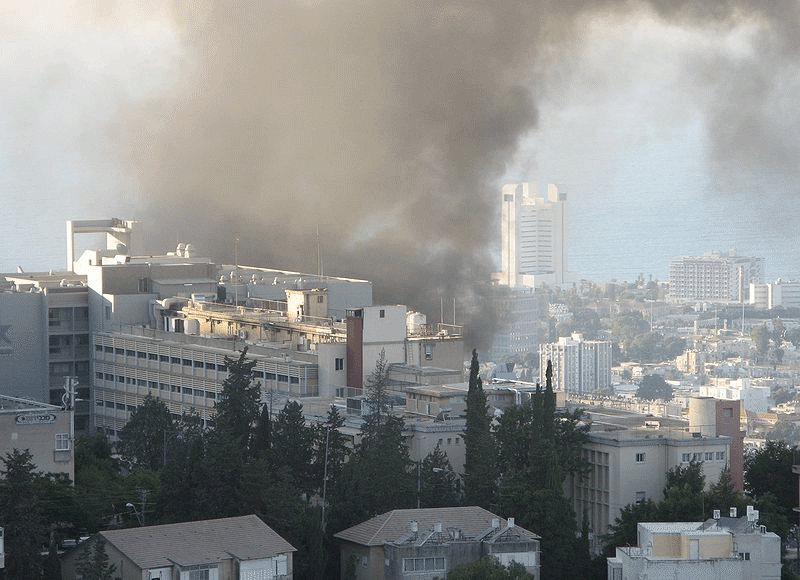 Under the circumstances it faced - two kidnapped soldiers being held in Lebanon and Hezbollah firing hundreds of rockets on a daily basis against Israeli cities – the government of Prime Minister Ehud Olmert finally agreed to a ground invasion of Lebanon. Speaking to the Knesset on July 17, Olmert declared that Israel's desire for peace would not be misconstrued for weakness and alerted the nation to the launching of Operation Change of Direction. The operation, as Olmert outlined in his speech, would be tasked with four main objectives according to which Israel would not suspend its actions until the stipulations met. These objectives were: 1) The return of captive soldiers Ehud Goldwasser and Eldad Regev; 2) a complete cease fire; 3) the deployment of the Lebanese army in all of southern Lebanon, and; 4) the expulsion of Hezbollah from southern Lebanon and the fulfillment of United Nations resolution 1559. Olmert ended his speech by stating that Israel will defend its citizens and will fight on behalf of them.
Five days later on July 22, and after a few days of small-scale incursions into Lebanon that included the battle for Maroun al-Ras, the IDF ground forces began their invasion of Lebanon with around 2,000 soldiers seizing the Hezbollah staging village of Maroun al-Ras that had previously been fought over by special forces [see below]. Throughout the next few weeks, Israeli forces intensified their actions and advanced farther into Lebanese territory in their effort to root out Hezbollah.
As the IDF mounted more forces in Lebanon, Hezbollah responded by firing thousands of rockets into Israel. By July 25, fifteen Israeli civilians had been killed from Hezbollah rockets, among them a number of Israeli Arabs, and dozens more had been wounded.
The Litani Offensive: Battles for Maroun al-Ras, Bint Jbeil, Ayta ash-Shab & Wadi Saluki
The major military part of Operation Change of Direction was unofficially known as the Litani Offensive, named after the famous Litani River in Lebanon to which the IDF wished to push Hezbollah back. The aim of this operation was to clear southern Lebanon of Hezbollah forces and it involved a number of costly battles for both the Israel Defense Forces and Hezbollah. The Litani River had been the edge of Israel's security buffer zone while it occupied Lebanon from 1985 to 2000.
The first serious ground battle of the Second Lebanon War occurred in the small village of Maroun al-Ras before the major ground invasion, and while the IDF sustained relatively light casualties, the battle had serious implications for the remainder of the war. Though accounts differ on what actually happened at Maroun al-Ras, what is known is that elite units of IDF special forces – namely Maglan and Egoz – were ambushed in the village after unintentionally (or due to a lack of concrete intelligence) stumbling into the middle of a Hezbollah network of bunkers and fortified positions.
During the course of fighting, eight IDF soldiers were killed, all but one of whom belonged to an elite special forces unit, and an unofficial count of 25 Hezbollah fighters were killed as well. Judgements varied on the success of the IDF operation but one thing is for certain - Israel realized from Maroun al-Ras that its standing army units would not be enough to defeat Hezbollah. Almost immediately following this short battle, on July 22, Israel mobilized its vast reserves and decided to lead a full-scale invasion of Lebanon. The first village occupied was Maroun al-Ras, though no more major fighting was reported in the city as Hezbollah is presumed to have moved to Bint Jbeil in anticipation of an IDF operation there.
On July 24, IDF forces approached the city of Bint Jbeil in southern Lebanon, beginning one of the major battles in the Israeli offensive during the war.
Located only a few miles from the Israeli border with Lebanon, Bint Jbeil was known as a Hezbollah stronghold where hundreds of fighters were stationed and tons of weaponry was situated. IDF infantry units from the Paratroopers and Golani brigades, supported by tanks and armor, entered the city on the morning of July 25 and immediately contacted the enemy in close-quarter, urban combat. With Hezbollah fighters holding the high ground in buildings, the IDF forces were flanked and forced to fight from weak positions. This first battle raged for hours as soldiers began running low on both ammunition and water. During this first day of conflict, Golani deputy commander Major Roe Klein displayed exemplary courage when he jumped on top of a grenade that had been lobbed into a small courtyard in which he and a number of his soldiers were hunkered down. Klein was immediately killed by the blast, but he managed to save the lives of all his soldiers there; following the war he would be posthumously awarded the IDF's highest honor, the Medal of Valor.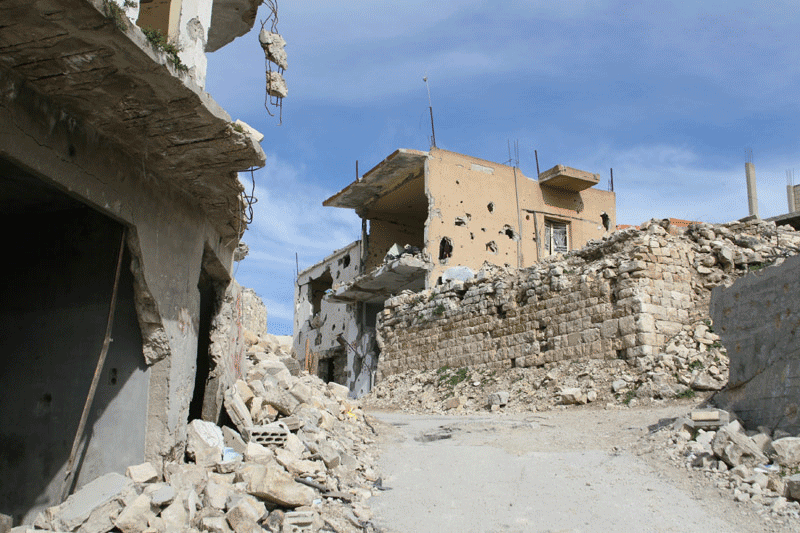 After hours of fighting, IDF forces managed to evacuate their injured and though Israeli officials claimed they had secured the city, fierce fighting continued for a number of days. Corporal Lior Sharabi of the IDF infantry succinctly described the battle: "It was hell on earth ... [Hezbollah] are strong fighters."
On July 30, the IDF withdrew from the town after having lost 10 soldiers while claiming to have killed nearly 80 Hezbollah fighters. Hezbollah leader Hassan Nasrallah claimed that Israel has suffered "a serious defeat" during the ground fighting. During the battle, the city was ravaged and left mostly in ruins. In early August fighting erupted again in Bint Jbeil, with the Paratroopers brigade involved in intense fighting with Hezbollah. From August 6-14, seven more IDF soldiers were killed during combat and dozens were wounded. Following the war, Israeli journalist Uri Bar-Joseph criticized IDF chief Dan Halutz for pushing the battle at Bint Jbeil noting that it really held little military value yet cost a high casualty toll.
With the same philosophy of rooting out Hezbollah fighters from cities near the Israeli border, the IDF eventually looked to cleanse the town of Ayta ash-Shab of Hezbollah as well. Though this mission had been planned for earlier in the conflict, the heavy losses incurred at Maroun al-Ras and Bint Jbeil kept the IDF from pushing this operation ahead. Finally, on July 31, infantry forces began to surround Ayta ash-Shab with the intention of occupying it and dismantling Hezbollah within it.
Similar to the fighting experienced in other places, the IDF was faced with stiff resistance at Ayta and engaged in extremely close-quarter combat for the next couple of days. As one Hezbollah guerrilla later noted, "[The Israelis] were so close that sometimes our units would overlap theirs." Hezbollah forces attacked IDF positions in and around the city with rocket propelled grenades and anti-tank missiles with the hope of destroying any shelters they had occupied and the IDF began sustaining heavy casualties as a result of the fighting. On August 1, during the second day of fighting, American-Israeli Michael Levin - born in Philadelphia who voluntarily joined the IDF in 2005 - was killed when his paratrooper unit was attacked in extremely close combat while fighting from inside a house within the city. Levin was the only "lone soldier" killed during the war.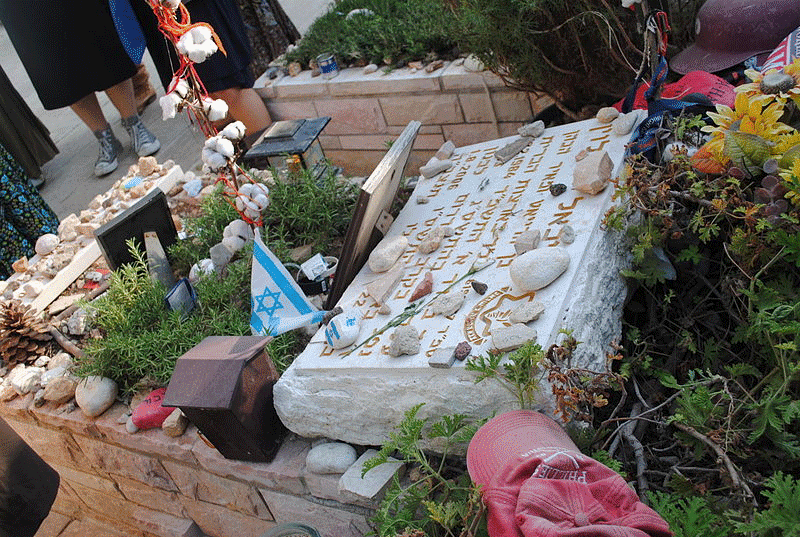 As the fighting continued and the IDF forces were unable to conquer the city, Defense Minister Amir Peretz expressed his frustration at the lack of movement and and inability to take over Ayta. Eventually the army bypassed the city on their way to objectives to its north, though more casualties would be inflicted in the surrounding areas. IDF General Gadi Eisenkott eventually reported back to the General Staff that the IDF was unable to conquer the city.
Israeli authors Amos Harel and Avi Issacharoff later called the failure at Ayta a symbolic microcosm of Israel's overall performance during the war as "the IDF thrashed about for four weeks and never succeeded in taking the village." Overall, the IDF lost 28 soldiers during the battles of Ayta ash-Shab in 33 days of fighting.
In the last few days of the war, August 11 and 12, Israel again engaged Hezbollah, this time attacking their hilltop positions in the Battle of Wadi Saluki. Two tank companies and at least one infantry division stormed the Hezbollah positions, who responded with heavy missile and anti-tank fire. At least eleven IDF tanks sustained direct hits and at least 12 Israeli soldiers were killed. By the time the IDF conquered the area, the United Nations ceasefire resolution had already been put in place.
IDF Special Operation: Deep Behind Enemy Lines
Though the success of the overall military strategy of the IDF during the Second Lebanon War has been hotly debated and highly criticized, the IDF did score military victories in two separate top-secret missions conducted by the special forces units of Shayetet-13, Shaldag and Sayeret Matkal
On August 1, a force of nearly 200 elite Shaldag air force commandos and Sayeret Matkal infantry special forces flew hundreds of miles behind enemy lines into the Hezbollah stronghold of Baalbek in northern Lebanon and proceeded to kill a number of militants and arrest five others. During the mission, soldiers from Sayeret Matkal took over a hospital in the city that had connections to Hezbollah and where it is believed kidnapped IDF soldiers Goldwasser and Regev has been treated after their abduction. Meanwhile, Shaldag soldiers swept through a different neighborhood in a futile search for Hezbollah leader Hassan Nasrallah. Though they arrested five men, one of whom having the same name as the Hezbollah leader, the sweep provided little else in concrete successes.
Though Operation Sharp and Smooth did not return the valuable initiatives it had desired, it did prove a major success for the IDF. "Baalbek is a central Hezbollah stronghold in the Bekaa Valley, and constitutes the organization´s home front and command and control center in the area," said Brigadier General Yochanan Loker, an Air Force wing commander. "The IDF and the Air Force demonstrated their long reach, their ability to get to every location in which Hezbollah chooses to situate itself, even if it turns a hospital into its headquarters."
A few days later, on August 4, commandos from the elite Shayetet-13 naval special forces unit led a nighttime raid on the Lebanese fishing village of Tyre from where Hezbollah terrorists had fired numerous rockets at Israeli cities.
An unknown number of Shayetet soldiers landed in Tyre and proceeded to storm an apartment building from where a rocket launching team had fired at Israel the day before. The soldiers succeeded in infiltrating the area, killing three Hezbollah terrorists in the building and another ten outside and exfiltrated back to Israel. Ten of the commandos were injured during the fighting though none of the Israelis were killed. "The IDF wished to issue a message of deterrence with the raid, indicating that long-range fire deep into Israeli territory would incur immediate consequences," reported Ynet News.
| | |
| --- | --- |
| | |
| Video from Operation Sharp and Smooth | Video of Shayetet-13 raid in Tyre |
Ceasefire: The End of Hostilities
On August 11, the United Nations Security Council unanimously approved Security Council Resolution 1701 that called for an end to the conflict through an immediate ceasefire, withdrawal of all Israeli forces and a disarmament of Hezbollah in southern Lebanon. It was accepted by the Lebanese government and Hezbollah on August 12 when Nasrallah confirmed that his forces would stop firing rockets when assured of an Israeli withdrawal. The Israeli government subsequently accepted 1701 on August 13 and it officially took effect at 8:00 AM on August 14. President Bush and the United States confirmed that they would do all in their power to ensure implementation of resolution 1701.
On August 14, Prime Minister Olmert announced the cease-fire in a speech before the Knesset.
Resolution 1701 officially called for several principles to be accepted by both sides:
Full respect for the Blue Line (internationally recognized Israeli-Lebanese border) by both parties,
Security arrangements to prevent the resumption of hostilities, including the establishment between the Blue Line and the Litani river of an area free of any armed personnel, assets and weapons other than those of the government of Lebanon and of UNIFIL, deployed in this area,
Full implementation of the relevant provisions that require the disarmament of all armed groups in Lebanon, so that there will be no weapons or authority in Lebanon other than that of the Lebanese state,
No foreign forces in Lebanon without the consent of its government,
No sales or supply of arms and related materiel to Lebanon except as authorized by its government,
Provision to the United Nations of all remaining maps of land mines in Lebanon in Israel's possession
Aftermath: Winograd Commission, Changes to the IDF, Media Controversy & Prisoner Exchange
The end of hostilities with Lebanon only saw the beginning of internal debate and argument within Israel. Soon after the ceasefire was announced, social movements broke out in Israel calling for the resignation of Prime Minister Olmert, Defense Minister Peretz and Chief-of-Staff Halutz, all of whom were initially blamed for the inconclusive yet costly war. After much consideration, Olmert established the Winograd Commission as a governmental commission of inquiry to look into the war and its proceedings.
In January 2007, Lt. Colonel Halutz announced his resignation from the chief of staff posting, as much for his perceived failure to conduct a successful campaign as for allegations that he sold off his investment portfolio within a number of hours after the initial Hezbollah attack on the northern border.
Later that year, in April 2007, the Winograd Commission released its final report in which it categorized the War in Lebanon as "a serious missed opportunity" that ended without clear military victory and highlighted major flaws within both the Israel Defense Forces and the Defense Department. The commission noted that the IDF was fully unprepared for a full-scale ground invasion and that a lack of both strategic thinking and planning led to ultimately to a failure by the defense establishment to successfully defend the Israeli homeland.
Finally, the commission said that Israel cannot expect to survive in the region through military might alone, as that was shown to be insufficient to beat even Hezbollah, and must strive to make peace with all of its neighbors and that compromises are necessary and must be made from a position of social, political and military strength.
In light of the commission and following a loss to Ehud Barak in internal Labor party elections, Defense Minister Peretz quit his position in June 2007. Olmert would survive as Prime Minister until being overtaken by Benjamin Netanyahu in 2009.
In August 2007, a year after the ceasefire with Hezbollah, the IDF honored 142 of its soldiers with medals and citations for bravery and courage during the war.
For the IDF, the Winograd report was viewed as an incredibly important review of its capability and in the years following its release it has striven to detect and correct the problems and shortcomings shown during the War in Lebanon. Chief among the concerns stressed in the report was that the IDF ground forces had become too accustomed to fighting within the Palestinian territories and were wholly unprepared for a large-scale ground invasion of another country. Additionally, the logistical apparatus of the IDF failed miserably during the war to adequately provide active soldiers with necessary ammunition, food and water or provide reserve soldiers with updated weapons.
Since the war, the IDF has built a state-of-the-art training facility in the Negev desert designed to look and feel like an Arab city, with different quarters representing different areas (Palestinians, Lebanese, Syrian), and at present the vast majority of ground forces and reserve troops train there on an annual basis. Open field warfare is always being stressed more during the initial training of all IDF infantry soldiers.
In the months following the end of hostilities one thing became more and more clear to those reviewing the conflict: a distinct effort had been made during the war to doctor and manipulate photographs and captions to depict either scenes that never happened or greatly exaggerate those that did. Many international photo agencies and papers, including Reuters, Associated Press and the New York Times were found to have published photographs and captions that were misleading or totally false.
Some photographs, like the ones shown below, were photoshopped to make bombing runs or destruction look worse than they actually were. Others were taken so far out of context that, for example, a picture of a Hezbollah fighter standing in front of a burning pile of trash was labeled as "Hezbollah operative standing near the scene of destruction near Beirut caused by Israeli artillery fire." The New York Times, Time Magazine and the Washington Post were all called to task for publishing pictures and all issued apologies citing a lack of oversight or fact checking by editors in the field.
In June 2008, nearly two full years after the initial attack that sparked the Second Lebanon War, Israel agreed to a prisoner exchange with Hezbollah that would see the return of the bodies of the kidnapped IDF soldiers Ehud Goldwasser and Eldad Regev. On July 16, 2008, Israel transferred Lebanese terrorist Samir Kuntar, four other Hezbollah guerrillas captured during the war and the remains of 200 Hezbollah fighters killed for the release of Goldwasser and Regev's bodies. The two soldiers were officially pronounced KIA that day and they were both posthumously promoted to the rank of Sergeant First Class on July 17 and buried.
---
Sources: Wikipedia: Lebanon War, Winograd Commission, Resolution 1701, Ayta Ash-Shab, Maroun al-Ras, Bint Jbeil, Litani Offensive, Operation Sharp & Smooth;
Mark Tran, "The Second Lebanon War," The Guardian, (January 30, 2008);
"Second Lebanon War: FAQ," Israel Ministry of Foreign Affairs, (July 12, 2007);
"Operation Change of Direction," Global Security;
Nir Hassan, "Wounded Troops Describe Bint Jbeil battle as 'hell on earth'," Haaretz, (July 27, 2006);
Anshel Pfeffer, "After Maroun al-Ras battle, Bint Jbeil Looms as Next Challenge," Jerusalem Post, (July 24, 2006);
Bill Roggio, "IDF Commando Raid in Tyre," CounterTerrorism Blog, (August 5, 2006);
Israel Defense Forces, "Special Forces Raid in Baalbeck," IDF Spokesman, (August 3, 2006);
Israel Defense Forces, "List of Soldiers to Receive Medals and Citations," IDF Spokesman, (August 9, 2007).
Videos of IDF Special Forces raids courtesy of YouTube.
Photograph of Michael Levin's grave courtesy of THDju
Katherine Q. Seelye, "Bloggers Drive Inquiry on How Altered Images Saw Print," The New York Times, (August 9, 2006)