Immigration to Israel: Aliyah Bet
(1939 - 1948)
During World War II, the aliyah (immigration) effort focused on rescuing Jews from Nazi-occupied Europe. Some olim entered the country on visas issued under the White Paper quota; the majority came as illegal immigrants (Ma'apilim). This immigration, called Aliyah Bet, arrived by land and by sea, from Europe and the Middle East, in contravention of the British Mandatory government's orders.
From the end of World War II until the establishment of Israel (1945-1948), illegal immigration was the major method of immigration, because the British, by setting the quota at a mere 18,000 per year, virtually terminated the option of legal immigration.
During the years 1944-1948, the Jews in Eastern Europe sought to leave that continent by any means. Emissaries from the yishuv, Jewish partisans and Zionist youth movements cooperated in establishing the Beriha (escape) organization, which helped nearly 200,000 Jews leave Europe. The majority settled in Palestine.
"Illegal" immigration (Ha'apala) was also organized by the Mossad L'aliyah Bet, a branch of the Haganah. The Palyam, a marine branch of the Palmach, was given responsibility for commanding and sailing ships.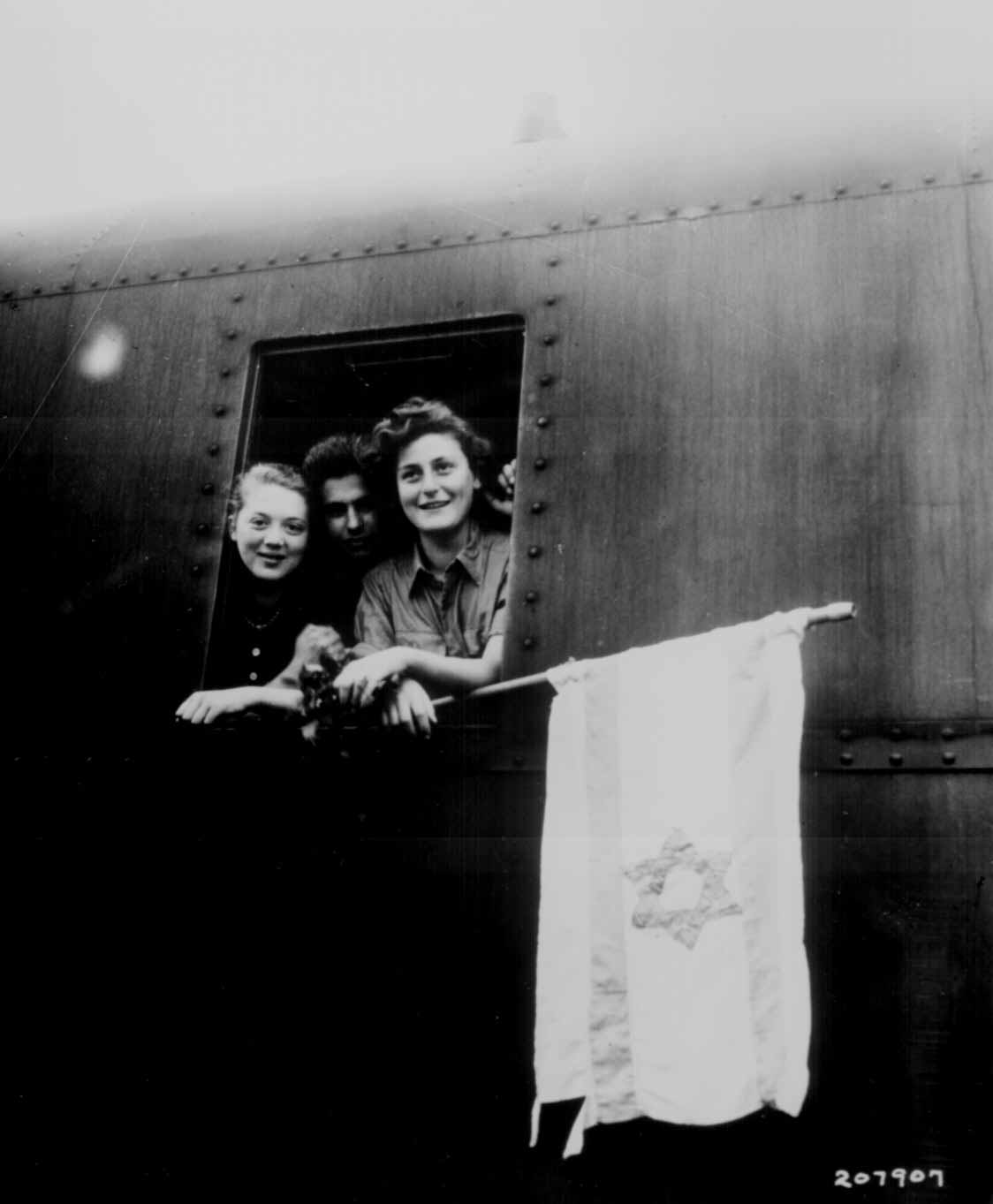 Photo couresty of NARA
The loss of contact with European countries, the hazards of maritime travel under wartime conditions, and the difficulty in obtaining vessels for transport of illegal immigrants placed severe constraints on Aliyah Bet. Sixty­-six illegal immigration sailings carrying 70,000 immigrants were organized during these years, but only a few managed to penetrate the British blockade and bring their passengers ashore. In 1947, 4,500 immigrants on the Exodus were sent back to Europe by the mandatory government. The British also stopped vessels carrying immigrants at sea, and interned the captured immigrants in camps in Cyprus; most of these persons only arrived in Israel after the establishment of the state. Many Jews their lives at sea. 
Overland, about 9,000 Jews, including 1,350 Syrian Jews were escorted to Palestine in intricate and audacious operations.
In total, it is estimated that between 1939 and 1948 approximately 110,000 Jewish immigrants had particpated in Aliyah Bet by sailing to the territory of the British Mandate. The number of immigrants during the entire mandate period, legal and illegal alike, was approximately 480,000, close to 90% of them from Europe. The population of the Yishuv expanded to 650,000 by the time statehood was proclaimed.
---