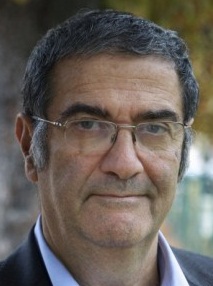 Serge Haroche is a French-Jewish and Nobel laureate physicist.

Born in 1944 in Casablanca, Morocco to a Russian-born teacher and a lawyer, Haroche later moved to Paris, France.

Haroche studied at the École Normale Supérieure, one of France's most prestigious institutions of higher learning, located in Paris. He earned his Ph.D. from the Pierre and Marie Curie University, also in Paris.

In 1996, Haroche and his colleagues at his alma mater, École Normale Supérieure, proved quantum decoherence by experimental observation.

In 1988 Haroche won the Einstein Prize for Laser Science; in 1992, the Humboldt Prize; the Albert A. Michelson Medal by the Franklin Institute in 1993; in 2007 the Charles Hard Townes Award by the Optical Society of America; and in 2009 the Gold Medal from the French National Centre for Scientific Research.

In 2012, Haroche won the Nobel Prize in Physics jointly with American physicist David Wineland for the pair's "ground-breaking experimental methods that enable measuring and manipulation of individual quantum systems," according to the Nobel Prize website.
---
Sources: JTA and AP, "French Jew is co-recipient of 2012 Nobel Prize in Physics," Times of Israel, October 9, 2012; Wikipedia; Photo © AP/CNRS/Christophe Lebedinsky