Randy E. Schekman
(1948 - )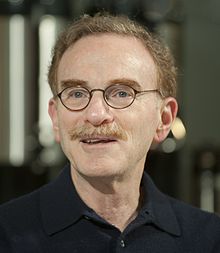 Randy Wayne Schekman is a Jewish American and Nobel Laureate cell biologist.
Professor Schekman teaches at the University of California at Berkeley (UC-Berkeley) and was editor-in-chief of Proceedings of the National Academy of Science, the official scientific journal of the United States National Academy of Sciences.
Since its inaugural 2012 edition, Schekman has edited eLife. A new and already prominent open access online journal jointly published by the Howard Hughes Medical Institute in Maryland, the Max Planck Society in Germany, and the UK -based Wellcome Trust.
Originally from Saint Paul, Minnesota, Schekman studied molecular sciences at the University of California, Los Angeles and earned his BA in 1971. He studied abroad in Scotland and received his PhD from Stanford several years later. He did his doctoral research on DNA replication under the advisorship of another Nobel Laureate in Medicine, Arthur Kornberg, who won the prize in 1959 for his discovery of some of the early basic mechanisms of DNA.
Schekman has conducted research at Howard Hughes' Division of Biochemistry and Molecular Biology, and in the Department of Molecular and Cell Biology at UC-Berkeley.
Schekman's research on vesicles, in conjunction with colleagues James E. Rothman and Thomas C. Sudhof, earned him the 2013 Nobel Prize in Medicine. Specifically, The Schekman Lab at UC-Berkeley investigates and seeks to characterize the molecules involved in assembling cell membranes and the transit of vesicles, or the small organelle bubbles in a cell.
In years past, Schekman has received many awards for his outstanding research, including the Albert Lasker Award for Basic Medical Research in 2002, Columbia University's Louisa Gross Horwitz Prize – which he shared with Rothman – and the Hassry Prize from the University of Southern California's Keck School of Medicine.
In 2013, Schekman was elected a Foreign Member of the Royal Society (of London for Improving Natural Knowledge), a learned society for science and likely the oldest such society still operating.

---