Joseph Trumpeldor
(1880 - 1920)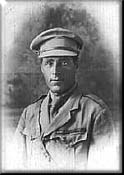 Joseph Trumpeldor was an early Zionist hero.
Born in 1880 in Piatygorsk, Russia, he joined the Russian army in 1902 and served in the Russian-Japanese war two years later. During the siege of Port Arthur he lost his left arm and was taken prisoner, receiv nn ing a high Tsarist order of merit for his gallantry and zeal. In 1912, he settled in Eretz-Israel and for a while lived at Deganyah.
Following the outbreak of the First World War and his refusal to take Ottoman citizenship, Trumpeldor was expelled from the country and joined the Allied war effort. He was a founder of the Zion Mule Corps in 1915 and saw action in Gallipoli where he was shot through the shoulder. At the end of the war, Trumpeldor returned to Russia where he witnessed the Russian revolution. In 1918, he established He-Halutz, the pioneering youth organization that prepared youngsters for settlement in Eretz-Israel.
Following his return to Eretz-Israel, and his involvement in the defense of Tel Hai against the Arabs, a settlement in the Galilee, he was fatally wounded. He was killed together with seven other defenders and it is claimed that as he lay on his death bed, one of his final utterances was, "Never mind, it is good to die for one's country."
---
Source: Wikipedia