Joseph Gordon-Levitt
(1981 - )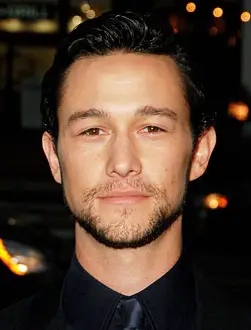 Joseph Gordon-Levitt is a Jewish American actor and director.

Gordon-Levitt was born on February 17, 1981 in Los Angeles, California as Joseph Leonard Gordon-Levitt to Dennis Levitt and Jane Gordon, who are among the founders of a well-known progressive Jewish alliance. Gordon-Levitt was raised in Sherman Oaks neighborhood of L.A. with his older brother Dan, who died of a drug overdose in 2010.

Gordon-Levitt's maternal grandfather, Michael Gordon, was a Hollywood film director from the 1940s until the 1970s and directed the 1959 film Pillow Talk, among others. His father Dennis is a former news director of the Pacifica radio station KPFK and his mother Jane ran for U.S. Congress in California in the 1970s for the Peace and Freedom Party.

Gordon-Levitt was involved in musical theater at a young age and started appearing in films made for television at age six. He attended Van Nuys High School while acting on the side for the sitcom "3rd Rock from the Sun." He starred in the 1999 film 10 Things I Hate About You, a modern-day adaptation of Shakespeare's "The Taming of the Shrew." In 2000, Gordon-Levitt started studying at Columbia University in New York City, but dropped out in 2004 to concentrate on his acting career full-time.

He has starred in handfuls of movies in various genres ranging from romantic comedies and dramas to film noir and thrilling adventure films. His debut as a director was in the 24 minute-long Sparks, which was selected for the 2009 Sundance Film Festival as part of a new program for short films. He directed Morgan and Destiny's Eleventeenth Date: The Zeppelin Zoo in 2010, another short film, that premiered at the South by Southwest festival in Austin, Texas. In addition to his directorial and acting prowess, Gordon-Levitt has owned hitRECord, an online collaborative production company, since 2004.

Gordon-Levitt has won numerous awards including Golden Globes, MTV Movie Awards, and People's Choice Awards. Among others, he won MTV's Movie Award for Best Fight, Spike TV's Scream Award for Best Supporting Actor, and Washington D.C. Area Film Critics Association Award for Best Ensemble for his role in the 2010 movie Inception. In 2011, he won the Golden Globe Award for Best Actor – Motion Picture Musical or Comedy and the MTV Movie Award for Best Male Performance, among other awards, for his role in 50/50.
---
Sources: Wikipedia