Harold Ramis
(1944 - 2014)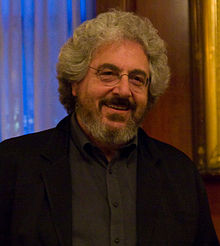 Harold Ramis was a Jewish American comedy writer, director, producer and actor.
Born in Chicago on November 21, 1944, Ramis was the son of Jewish shopkeepers of Ace Food & Liquor Mart on the North Side. He graduated from Washington University in St. Louis, Missouri in 1966.
After college, Ramis moved back to Chicago and joined The Second City in 1969. In 1976 he became the head writer for the Canada-based comedy show, Second City Television (SCTV). His legendary movies include "National Lampoon's Animal House" (1978) starring John Belushi, "Caddyshack" (1980), "Ghostbusters" (1984), "Groundhog Day" (1993) and "Analyze This" (1999) starring Billy Crystal and Robert DeNiro.
His comedy colleagues include Dan Aykroyd, Belushi and Bill Murray. Ramis "was a generous, nurturing, humble guy," Second City's CEO said. "Perhaps his greatest legacy is his influence on generations of comedians, actors and directors due to his ability to infuse comedy with a broader, sometimes spiritual message."
Ramis died from complications of an autoimmune disease in February 2014.
---
Sources: Times of Israel (February 24, 2014), Wikipedia.