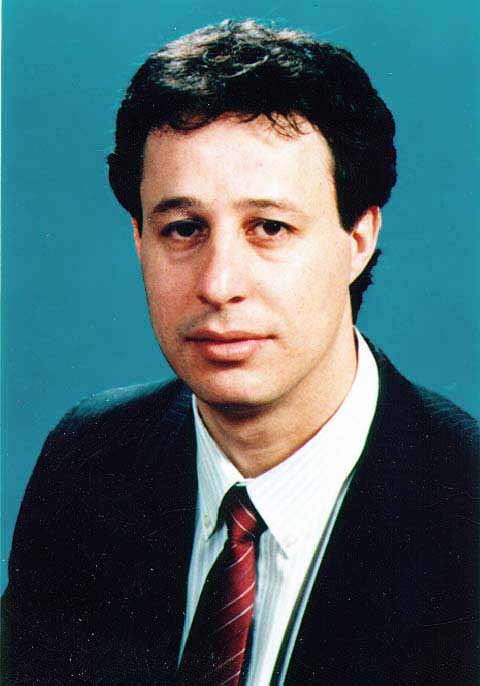 Tzachi Hanegbi is an Israeli politician and security expert who has served in the Israeli Cabinet.
Hanegbi (born February 26, 1957) was born in Jerusalem. From 1974 to 1977, Hanegbi served in the paratroopers brigade of the Israel Defense Forces. After his military service, he received a B.A. from the Hebrew University of Jerusalem in international relations and law.
Hanegbi served as president of Hebrew University Student Union (1979-80), president of the National Union of Israeli Students (1980-82), advisor to the Minister of Foreign Affairs (1984-86), and bureau director in the Prime Minister's Office (1986-88).
A Member of Knesset since his first election in 1988 as part of the Likud Party ticket, Hanegbi has served as a member of the Knesset Foreign Affairs and Defense Committee, the Committee on Constitution, Law and Justice, the Knesset House Committee, the Commmittee on Labor and Social Welfare, and the Committee on Education and Culture. In 2006, Hanegbi moved to the newly formed Kadima party and was reelected to the Knesset.
In 2006, Hanegbi was put on tril for charges of election bribery, fraud and breach of trust. In July 2010, after a four-year trial, he was cleared on all the charges, though the panel found him guilty of perjury and he was fined 10,000 shekels. he voluntary suspended himself from the Knesset.
Hanegbi has held six different ministerial positions in the Israeli Cabinet - Minister of Health (1996), Minister of Justice (1996-1999), Minister of the Environment (2001-2003), Minister of Transportation (2002-2003), Minister of Internal Security (2003-2005) and Minister in the Prime Minister's Office (2004-2006).
In 2012, Hanegbi moved back to the Likud Party and was reeleted to Knesset in January 2013.
Hanegbi is married and has three children.
---
Sources: Israeli Ministry of Foreign Affairs; Wikipedia; Photo used with permission of the Knesset