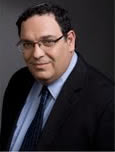 Shai Piron is an Israeli politician, ordained rabbi, member of the Yesh Atid political party and currently Israel's Minister of Education.
Piron (born January 25, 1965) was born in Kfar Vitkin, a small moshav in central Israel located just north of Netanya. Piron is an ordained rabbi and dean of the Petach Tikva yeshiva. He also helped found "Tzohar," an organization that works to foster harmony between the religious and secular communities in Israel.
Following the creation of the Yesh Atid party by Yair Lapid in 2012, Piron joined the party was placed second on the candidate list for the 2013 Knesset elections. In 2013, Piron was appointed as Israel's Minister of Education, replacing Gideon Sa'ar.
---
Sources: Yesh Atid Official Website; Times of Israel (January 23, 2013)