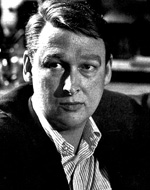 Mike Nichols was a legendary film director, playwright, producer, comedian, and Holocaust survivor. One of the most respected people in Hollywood, he is a member of a small group of people who have won an Emmy, Oscar, Tony, and Grammy award. Over a career spanning fifty years he worked with Hollywood elite Dustin Hoffman, Tom Hanks, Julia Roberts, Meryl Streep, Jack Nicholson, Natalie Portman and many others. In total his films were nominated for 42 Oscars, 7 of which he won.
Nichols was born in Berlin Germany on November 6 1931 to a Russian immigrant father and a German mother, and had a Jewish upbringing. His given name at birth was Mikhail Pavlovich Peschkowsky, and he is the third cousin twice removed from Albert Einstein on his mother's side. His father was a physician from a wealthy family but he could not shield his wife and children from the horror of the Nazis. In 1938 the Nazis began arresting Jewish citizens in Germany and Nichols' mother grew afraid for Mike and his younger brother Robert. Their father had spotted the danger early and fled to America months before to set up a new life for his family and in April, Mike and his brother Robert were sent alone to meet their father in New York. After his mother escaped Europe via Italy in 1940 and joined the family, they officially settled down in New York City and changed their names to be more American sounding. His father, Pavel Nikolaevich Peschkowsky, shortened and Americanized his name to Paul Nichols, and Mikhial became Mike. His father was able to continue his career as a physician and set up a practice within the city, serving many patients and allowing his family to live well in a house near Central Park.
Nichols attended the prestigious private school The Walden School for his early education, and after graduating from there he enrolled in the pre-med program at the University of Chicago. His father died soon before he entered college however, and this caused his family much financial hardship and because of this he had to work almost full time while attending college to support himself. While attending the University of Chicago he began expressing a great interest in theater, often skipping class to attend or be in theatrical productions or sketches. It was at the University of Chicago where he met aspiring comedian Elaine May. Nichols dropped out of the University of Chicago in 1954 and moved home to New York where he began to nurture his love for theater further and studied acting at The Actor's Studio under director Lee Strasberg.
Chicago comedy troupe and review program the Compass Players invited Nichols to join them in 1955, and he moved back to Chicago to perform with them. During this time he solidified his friendship with Elaine May and the two developed many comedy routines together. This led to the formation of the legendary comedy troupe Nichols and May and after honing their craft, in 1958 they left the Compass Players and headed to New York. Once in New York they auditioned for legendary agent Jack Rollins and recieved their first bookings on The Steve Allen Show, and Omnibus. After making their debut their career took off and they began doing voiceover work, touring, and recording albums under the direction of Rollins. Nichols and May won a Grammy Award for Best Comedy Performance with their 1960 album An Evening With Mike Nichols and Elaine May, and their follow-up album Mike Nichols and Elaine May Examine Doctors was nominated but did not win. After the release of their second album the two decided to discontinue the Mike and Elaine comedy duo and pursue their own personal interests. The breakup was caused by personal tensions and only years later did the pair reconcile.
After the breakup of the comedy duo, Mike Nichols briefly travelled to Vancouver B.C. to work directing a version of The Importance of Being Earnest, but soon returned to New York to work on Broadway. Nichols debuted as the director of Neil Simon's Barefoot in the Park starring a young Robert Redford, and the play was wildly successful. Nichols directed 1,530 performances of the play and earned a Tony Award for his direction in 1964. Over the subsequent years Nichols would direct many other successful performances on Broadway and win 8 Tony awards, 6 for Best Director, one for Best Play and one for Best Musical.
Due to his fanatical success on Broadway, Warner Brothers approached Nichols to direct an adaptation of Who's Afraid of Virginia Woolf, which became the #1 grossing film of 1966. The film was nominated for 13 Academy Awards and won 5, and was the first film in which the entire credited cast was nominated for acting Oscars. The film was a large financial success, despite the fact that it had a level of profanity and vulgarity of language that was unheard of at the time. Who's Afraid of Virginia Woolf is ranked as #67 on the American Film Institute's 2007 list "100 Years, 100 Movies".
Nichols' next movie starred a young actor named Dustin Hoffman, who scored his first major role as Benjamin Braddock in Nichols' film The Graduate. Due to Hoffman's brilliant acting and Nichols' directorial skill, the movie was a smash hit for Embassy Pictures, becoming the highest grossing film of 1967 as well as one of the highest grossing films of all time up until that point. The film features an iconic score from Simon and Garfunkel including the hit song written for the movie "Mrs Robinson", and it is considered by many people to be one of the greatest movies ever made. The Graduate scored 7 Academy Award nominations, of which Nichols won the award for Best Director. The film ranks as #21 on the list of highest grossing films in the US and Canada and in 1996 was selected for preservation by the US National Film Registry for its cultural, historical, and aesthetical significance. The Graduate is ranked as #17 on the American Film Institute's 2007 list "100 Years, 100 Movies".
Following the wild success of The Graduate, Nichols returned to Broadway and directed Neil Simon's Plaza Suite, which earned him another Tony Award for Best Director. At one point in late 1967 Nichols had four hit plays running simultaneously on Broadway, and was enjoying the massive success of 1966's Who's Afraid of Virginia Woolf and 1967's The Graduate which had been nominated for a combined 20 Oscars.
During the 1970's Nichols continued to dominate both film and stage, directing an adaptation of the classic novel Catch 22 and working with Jack Nicholson and Art Garfunkel in 1971's successful and controversial Carnal Knowledge, as well as directing Neil Simon's Broadway play The Prisoner of Second Avenue for which he won another Tony Award for Best Director. Nichols directed a number of films during the 1970's that were not so successful, including The Day of the Dolphin, and The Fortune starring Jack Nicholson and Warren Beatty. After the financial failures of these films Nichols focused on working as a stage director and began working on the original Broadway musical Annie, which became a massive hit. Annie won Nichols the Tony Award for Best Musical, has spawned successful movie adaptations, and is generally Nichols' best loved theater production.
After the success of Annie Nichols worked with Gilda Radner on her show Gilda Radner Live on Broadway which was a mild success, and then returned to Hollywood. He directed Meryl Streep, Cher, and Kurt Russel in the film Silkwood in 1983 and recieved 5 Academy Award nominations for his work. Later in 1983 Nichols is credited with helping launch the career of Whoopi Goldberg, whom he discovered doing her one-woman show and encouraged her to expand it with his help. Whoopi Goldberg opened a self titled Broadway show under the direction of Nichols in October 1984 and performed the show 156 times to packed audiences. According to Rosie O'Donnell, Nichols gave Whoopi Goldberg "the entire begining of her career".
Simon's greatest film success in the 1980's was Working Girl, in which he directed Melanie Griffith, Harrison Ford, and Sigourney Weaver. The film recieved positive reviews and responses upon release, and was nominated for 6 Academy Awards. The film won the award for Best Song with Carly Simon's "Let the river run".
In the 1990's Nichols once again teamed up with his old writing partner Elaine May for his films The Birdcage and Primary Colors. The Birdcage starred Robin Williams, Nathan Lane and Gene Hackman, and was written by Elaine May. Nichols' film Primary Colors was nominated for the Academy Award for Best Adapted Screenplay and actress Kathy Bates was nominated for Best Supporting Actress for her performance. The film also starred John Travolta, Emma Thompson, Billy Bob Thornton, and Larry Hagman.
His last movie, 2007's Charlie Wilson's War recieved critical acclaim and positive reviews, but did not recieve any award nominations. During the early 2000's Nichols earned two Emmy awards for his television adaptations of Wit and Angels in America. Nichols won his final Tony Award for Best Direction of a Play in 2012 for his adaptation of Arthur Miller's Death of a Salesman.
Nichols has frequently been publicly recognized for his immense contribution to the arts. In 1999 he was the honored and celebrated guest at the Lincoln Center Gala Tribute, where they honored his almost fifty year career of successes. He was awarded the highest honor for specific achievement in the arts, the National Medal of Arts in 2001 alongside Johnny Cash and Yo-Yo Ma. Nichols was one of the honorees at the Kennedy Center Honors in 2003 along with James Brown, Loretta Lynn, Carol Burnett and Itzhak Perlman. He was awarded with the American Film Institutes Lifetime Achievement Award in 2010.
Mike Nichols was married four times and has three children with two of those wives. He was married to a woman named Patricia Scott from 1957-1960, and then was married to a woman named Margo Callas from 1963-1974. Nichols and Callas had a baby girl named Daisy together. Nichols married Irish writer Annabel Davis-Goff in 1975 and had two children with her, Max and Jenny Nichols. The pair divorced in 1986, after which Nichols fell in love with Diane Sawyer, who was an anchor on the popular television news show 60 Minutes at the time. Nichols and Sawyer got married on April 29 1988.
Mike Nichols and Diane Sawyer stayed together until Nichols suddenly passed away from a heart attack on November 19 2014 in his Manhattan apartment.
---
Sources: IBDB, IMDB, Jewish Journal (November 20 2014), Biography.com, The Daily Mail (November 20 2014)