Long Expresses Concern With Undesirable Immigrants
(September 18, 1940)
Assistant Secretary of State Breckinridge Long sent this letter on September 18, 1940, addressing U.S. refugee policy to President Franklin D. Roosevelt. He includes his proposal to modify the procedure, which Secretary of State Cordell Hull had asked him to present.
Long describes the current system, which had begun on July 26, 1940, for granting visas to refugees "in special peril in Europe." The procedure started with the President's Advisory Committee on Political Refugees (PACPR) submitting names of refugees who met the criteria of "political, intellectual or other." The names were vetted through the Departments of Justice and State, which then forwarded the names to consular officials abroad to approve or reject visas.
Long expresses concern that the system allows people "who are not of the desirable element" and are "not properly within the category of intellectual leaders...in imminent danger" to be admitted to the United States and proposes that consular officials have more responsibility to vet names submitted by PACPR before issuing visas. Long also includes a letter he drafted to PACPR Chairman James McDonald indicating the change of procedure and asks for the President's approval.
These changes reflected concerns of a "fifth column" of spies and radicals entering the United States. It limited the Advisory Committee's role and reduced the number of visas issued.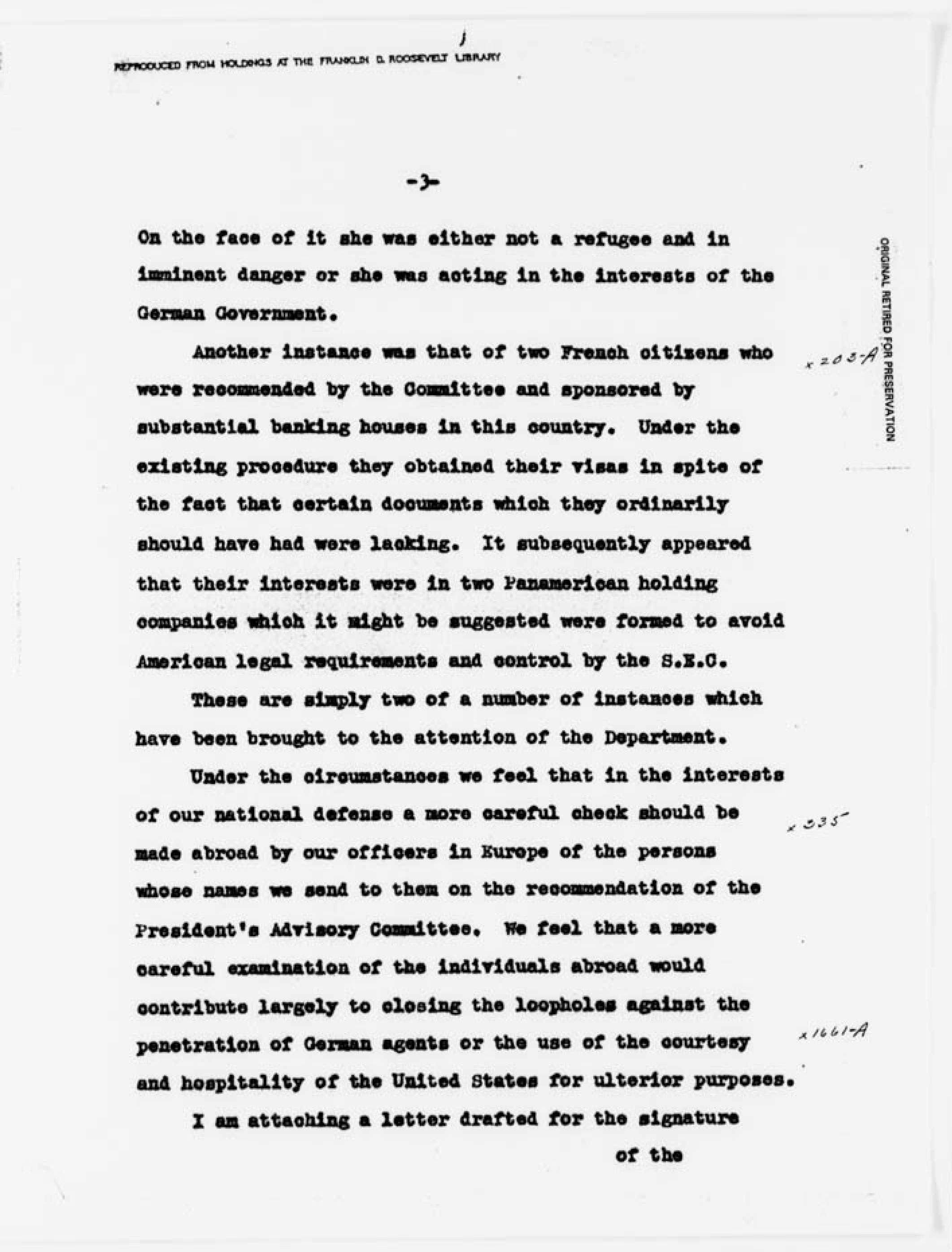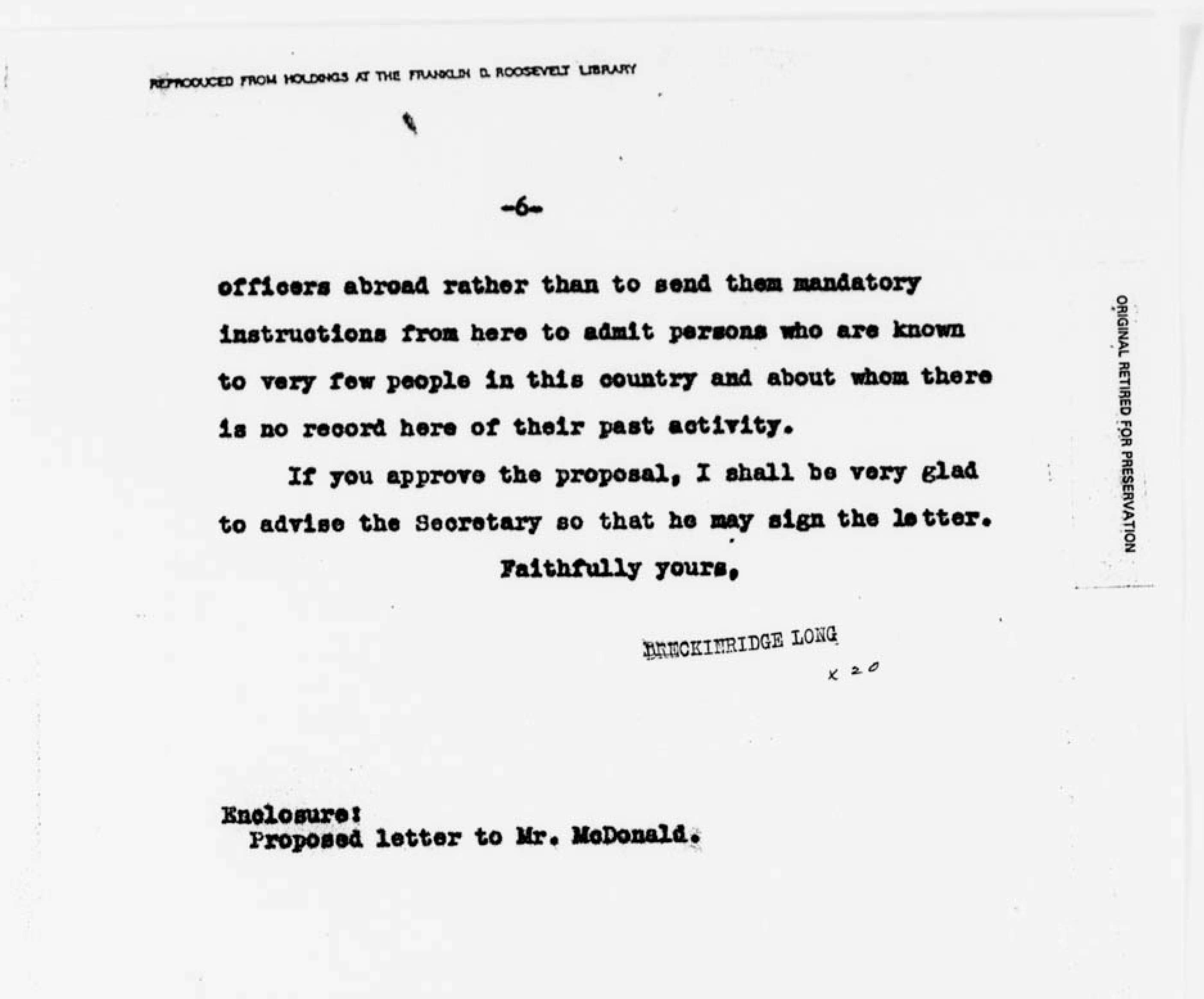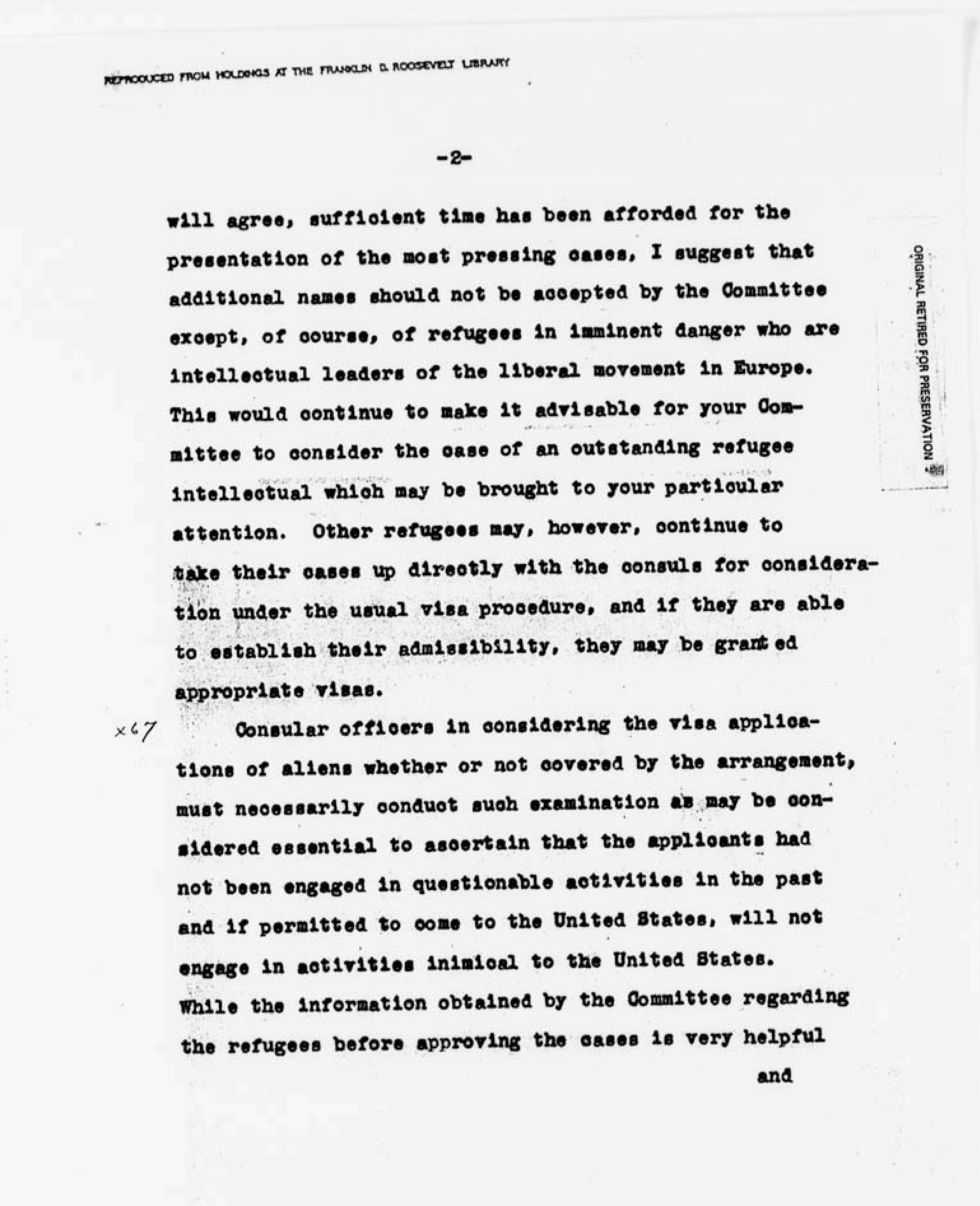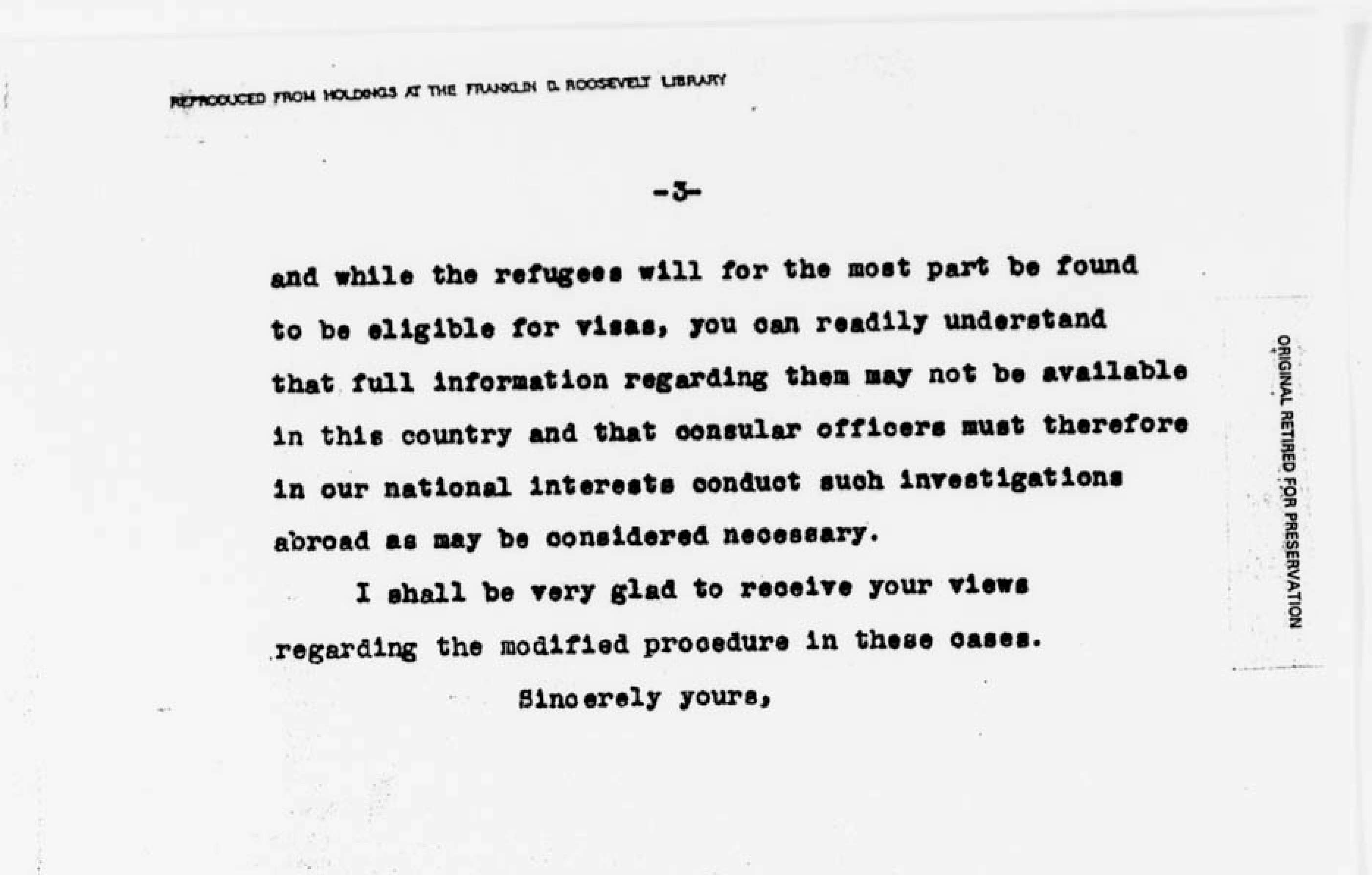 Click to enlarge
---
Source: "The SS Quanza and European War Refugees," National Archives.