Koby Mandell
(1988 - 2001)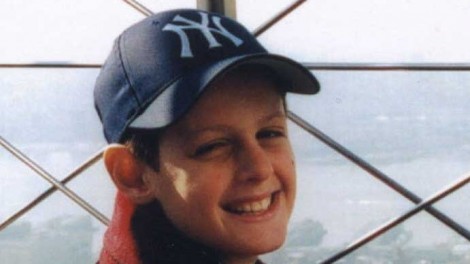 Koby Mandell was an American-Israeli who at the age of 13 was murdered by Arab terrorists along with his friend Yosef Ish Ran in a canyon near his home.
His parents, Seth and Sherri Mandell, moved to Israel from America in 1996. They said that they did it because they loved Israel and wanted to put Judaism in the center of their lives and their children's lives.
There were many reaction to the killing of Koby and Yosef. Ariel Sharon blamed the murder on the Palestinian Authority and Yasser Arafat responded by blaming Israel for "victimizing Palestinian children." U.S. State Department spokesman Richard Boucher called the murders "horrible, brutal." Pope John Paul II said he was saddened by "news from the Holy Land of terrible violence even against innocent young people."
Koby's death also led to the Koby Mandell Act, which created the Office of Justice for Victims of Overseas Terrorism within the Justice Department. The provisions of the law would eventually be incorporated into a 2004 spending bill.
After Koby's murder, his parents said they believe that the Jewish response to tragedy is to live a fuller life. So they created a foundation to provide therapy for the families of those who had been struck down by terrorism. They also host comedy shows in honor of their son, who they say loved to tell jokes.
---
Sources: The Koby Mandell Foundation, USA Today, Jerusalem Post