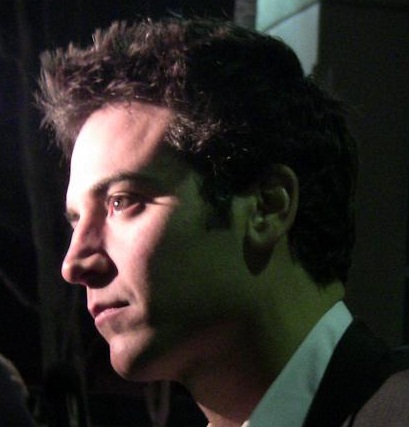 Josh Radnor is a Jewish American actor, producer, director and writer.
Born in Columbus, Ohio to Alan, a medical malpractice lawyer, and Carol Radnor, Josh grew up in suburban Bexley, Ohio. He and his two sisters were raised in Conservative Judaism and he attended Orthodox Jewish day schools in his youth, including the Columbus Torah Academy. Radnor went to Bexley High School and then Kenyon College, also in Ohio, where he graduated with a B.A. in Drama. Kenyon's theater department presented Radnor with the Paul Newman Award, named after another famous actor alumnus who graduated from the college in 1949.
Radnor earned a Master of Fine Arts in acting from New York University's Graduate Acting Program at the Tisch School of the Arts, and he made his Broadway debut in the stage version of The Graduate, succeeding Jason Biggs, and starring opposite Kathleen Turner and Alicia Silverstone. Since 2005, Radnor has starred in CBS' hit comedy, How I Met Your Mother, a television show about five best friends that features Ted Mosby, Radnor's character, and the tale of how he met his children's mother.
In 2008, Radnor starred opposite Jennifer Westfeldt in the premiere of the play Finks. In 2010, Radnor made his directorial debut with a film he wrote called happythankyoumoreplease, in which he also played a lead role. His second film, Liberal Arts, premiered at the Sundance Film Festival in January 2012 and stars himself and Elizabeth Olsen.
Radnor lives in Los Angeles, California.
---
Sources: Wikipedia