J.D. Salinger
(1919 - 2010)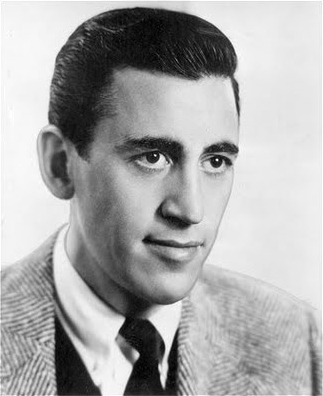 J.D. (Jerome David) Salinger was born on January 1, 1919, in Manhattan, New York. He was born to a Jewish father and an Irish Catholic mother. Salinger's father was a successful businessman who made his fortune importing cheeses and meats from Europe. His mother changed her name to Miriam and passed as Jewish when she married; J.D. did not find out that his mother was not Jewish until just after his bar mitzvah. During high school Salinger attended the Valley Forge Military Academy in Wayne, Pennsylvania, upon which Pencey Prep in The Catcher in the Rye is based. He started his freshman year at New York University (NYU), but dropped out the next spring to work on a cruise ship. In 1939, Salinger attended a Columbia University evening writing class, taught by Whit Burnett, longtime editor of Story Magazine. Burnett was the first man to see some degree of talent in Salinger's writing. In the March-April issue of Story Burnett published Salinger's debut short story, "The Young Folks".

He was drafted in 1942 into the Army during World War II, where he saw combat with the U.S. 4th Infantry Division, including during the D-Day landing at Normandy and the Battle of the Bulge. It is likely that he drew upon his wartime experiences in several stories. Salinger witnessed the liberation of the Dachau concentration camp and assisted the allies in the hunt for Nazi war criminals. Following the war, he continued to publish stories in magazines. By 1948, with the publication of the critically-acclaimed short story, A Perfect Day for Bananafish, Salinger began to publish almost exclusively in The New Yorker. Bananafish was one of the most popular stories ever published in the magazine, and he quickly became one of their best-known authors.

In 1951, he published his best known novel, The Catcher in the Rye. It was an immediate success. Although never confirmed by Salinger himself, several of the events in the novel are semi-autobiographical. The novel was banned in some countries, and some U.S. locales, because of its bold and offensive use of language. A major theme in Salinger's work is the strong yet delicate mind of "disturbed" adolescents, and the redemptive capacity of children in the lives of such young men. Even today, the book is still widely read, particularly in the United States, where it is considered an authoritative depiction of teenage angst. The novel continues to sell approximately 250,000 copies worldwide annually.

In 1953 Salinger published a collection of seven short stories published in The New Yorker; the collection was entitled Nine Stories in the United States, and For Esme- With Love and Squalor in the United Kingdom. Salinger later published Franny and Zooey (1961) and Raise High the Roof-Beam, Carpenters and Seymour- An Introduction, which appeared in 1963.

After the notoriety of The Catcher in the Rye, Salinger gradually withdrew into himself. Salinger tried to escape public exposure and attention as much as possible. Nevertheless, his isolation seems to have only increased the public's fascination with him. In 1953, he moved from New York to Cornish, New Hampshire. He did not give any interviews after 1974, and did not made any public appearance, nor publish any new work after 1965. His last published work was "Hapworth 16, 1924," a short story in the form of a long letter, which was published in The New Yorker in June 1965.

In a surprising move, Salinger gave a small publisher, Orchises Press, permission to publish "Hapworth 16, 1924," the previously uncollected short story; it was to be published in 1997. However, the date was pushed back a number of times, and its last publication date was set in 2002, but did not happen.

In 2000, Salinger's daughter Margaret Salinger, by his second wife Claire Douglas, published Dream Catcher: A Memoir. In her "tell-all" book, Ms. Salinger dispelled many of the Salinger myths that had been established over the years during his reclusion.

Salinger died on January 27, 2010, at age 91 in his home in Cornish, New Hampshire where he had lived in seclusion for more than 50 years.
---
Sources: Green, David B. "This Day in Jewish History / J.D. Salinger publishes 'The Catcher in the Rye', lives to regret it," Haaretz (July 16, 2015);
"J.D. Salinger (1919 - )," American Jewish Historical Society, American Jewish Desk Reference, New York, NY: Random House, 1999, p. 557;
"J.D. Salinger, Literary Recluse, Dies at 91,"New York Times (January 29, 2010)
Wikipedia