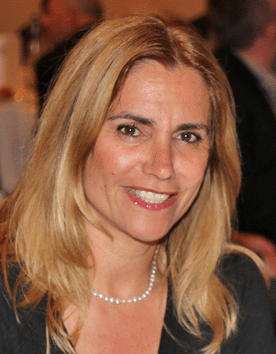 Gal Sharon is a superintendent with the Israel Police and is the first Israeli and first woman to be elected to be Vice President of the International Police Association.
Sharon, a mother of three boys, has been serving with the Israel Police for thirty years and is also in charge of the World Police and Fire Games coming to Northern Ireland this year. She started in the Israel Police as a detective and investigator at the Special Investigations Unit. Her long career includes deliquency reducation, fitness training, recruitment, publishing and market, public affairs, and community-oriented policing. Now she practices law and is a police prosecutor in Tel Aviv.
She joined the IPA, an apolitical organization representing more than 400,000 police officers in 69 countries, twelve years ago. At the end of 2012 the IPA's 20th World Congress took place in Eilat, and it was there by an overwhelming majority that Sharon was elected to be Vice President.
"The organization is like an ambassador for Israel and good for the state," Sharon said. The Israeli delegation of the IPA is the third largest and numbers over 20,000. Sharon admits that "it has not been easy. It was a tough road but I proved myself." She says her new goal is to become completely proficient in English and that she intends to be president of the IPA one day.
---
Sources: Israel21C; International Police Association