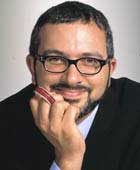 The story's a real gem, which is not surprising since it concerns none other than the legendary jewelry house of Van Cleef & Arpels, the supplier of splendid jewels to Hollywood stars and royalty alike.
 It happened nearly two decades ago, but Claude Julien Arpels, the grandson of one of the firm's founders, still gets excited when he tells it.
It was his first real assignment for the firm, and he took great care to make sure he did everything in the most proper manner. "My father, Claude, was semi-retired and ill, and my mother, Malou, decided to send me to Brunei to sell to the sultan. We had been selling to him regularly, but we hadn't been there in a while."
So Arpels, along with a seasoned Van Cleef & Arpels salesman and a locked case filled with $10 million in rare jewelry, flew to Brunei to show the jewels to the sultan's two wives. "I was afraid to put the case through the X-ray machine at the airport because I didn't want everyone to know that I was carrying all these jewels," says Arpels, "so I had to ask for a private screening."
When they arrived, they were put up in a hotel, the only one in Brunei, where they waited for a week to be summoned to the palace. "We couldn't go anyplace because we didn't know when we were going to be summoned. There was a red carpet in the hotel, and we would go for walks around the carpet to kill time," Arpels says. "During that week, the salesman indoctrinated me into the culture of the country. There were so many things to learn, for instance, you never point your feet at royalty, you never touch them and you must keep your head below theirs at all times. If they sit, you have to sit, too."
Once they were finally called to the palace, they and the case of $10 million in jewelry cooled their heels for an hour until a queen, apologetic to a fault, arrived. "She barged in the door, grabbed my hand, and I remember being very freaked out because I knew you weren't supposed to touch royalty. Chaos ensued as she started looking at the jewelry. Jewelry was strewn all over the floor, and I was crawling around trying to make sure nothing got lost."
Arpels pauses as if reliving the scene all over again. "They bought a lot of things," he says. "I remember taking the check to the local Citibank in Brunei."
The exact figure? Amazingly enough, he doesn't remember exactly how many millions, but he does recall that the clerk at the bank dropped the check when he saw the amount.
Not bad for his first sale.
And not bad for a 16-year-old kid whose only other foreign adventure was going on a stone-buying trip to Thailand, India, Sri Lanka and Nepal, and that at the tender age of 14.
That Brunei sale was, Arpels says, the biggest excitement of his Van Cleef & Arpels career. "After that," he says and sighs, "it turned into work, though working with jewelry is pretty nice work."
That work, as he calls it, began right after he graduated from Columbia University in 1991 with bachelor's degrees in art history and comparative religions. His joining Van Cleef & Arpels brought a third generation to the venerable firm, which opened its doors in 1896 when Alfred Van Cleef, the son of a diamond merchant from Amsterdam, married Estelle Arpels and started the company in Paris with his new brothers-in-law, Charles and Julien Arpels. By the 1930s, Julien's sons, Claude and Jacques and later Pierre, joined the company. Claude, who is Claude Julien Arpels' father, set up the U.S. branch of the company in 1939. "He fell in love with the country, and I was born and raised in the U.S.," says Arpels, adding that he grew up speaking French and English.
Through the years, Van Cleef & Arpels established itself as one of the world's most exquisite and innovative jewelers, developing the so-called "mysterious setting" in which the prongs are hidden under the gemstone, and creating interchangeable pieces in which brooches can become pendants or hair clips, earrings can sport detachable drops and bracelets can be linked to create necklaces. Jackie Kennedy, Princess Grace, Marlene Dietrich, the Duke and Duchess of Windsor and diamond deity Liz Taylor all counted Van Cleef & Arpels pieces in their collections.
Arpels, who is 34, had planned to join the family business only after having gained experience elsewhere and after earning an MBA. He shelved these plans when his cousin, Philippe, who took over after Claude's father retired, asked him to work with him. "It was a trick," Arpels says. "I started on Monday and Philippe resigned on Friday. He just wanted to make sure someone from the family was working there when he quit."
Arpels made the most of the situation and began learning the business from the bottom up. "I did everything from bookkeeping to working at the jewelry bench as an apprentice," he says, adding that he soon discovered that that was one job he hadn't much talent for.
After three years, he was shown the door. "I got fired. My uncle wanted to sell the business to Chanel and my mother wouldn't let him, so they fired me to put pressure on her," he says. "It didn't work."
But it did allow him to get back on his original career track. He spent two years in Rothschild Inc.'s corporate finance department "working past midnight every night crunching numbers."
After that, he went on to earn his MBA at Columbia Business School.
By that time, the whole family agreed it was time to sell Van Cleef & Arpels. "The family still wasn't getting along," Arpels says, "and these disagreements were affecting the business. We decided Richemont would be the best candidate to buy it." Richemont has an extensive portfolio of luxury-goods brands, including Cartier, Piaget and Baume & Mercier.
Unlike his French uncle and cousins, Claude and his family retained a 20% stake in the business. After the sale, Claude started his second stint at Van Cleef & Arpels as part of the new management team. "My first assignments were the restructuring of the business in the U.S., centralizing activities and coordinating operations with Van Cleef & Arpels in France."
Last year, he and his sisters sold their last remaining shares. Since then, Arpels has been living in Italy, devoting all of his time to Bologna-based Redwall Group, a fashion and accessories business he and his partners bought half of four years ago and the other half in November 2002. Historically, Redwall is one of Italy's best leather producers, famous for having made accessories for Armani, Romeo Gigli and Moschino.
As chief executive officer of Redwall, Arpels' mission is to bring Redwall's two brands, Redwall and Borbonese, to the American market. "My focus is on Borbonese," he says. "We've hired Italian fashion designer Alessandro Dell'Acqua to expand Borbonese's product line from its traditional leather bags and footwear and to create a new line of sophisticated, forward-looking clothing and accessories. We started doing research, and we discovered in the archives that Borbonese at one time produced a line of innovative jewelry. The fact that jewelry is in the background is just a coincidence. And it was a much smaller brand than Van Cleef & Arpels, much more about fashion, not precious stones."
Borbonese, which dates to the beginning of the 20th century, made a name for itself in the 1970s when owner Umberto Borbonese collaborated with Redwall to create an innovative line of bags in a trademark fabric called OP or occhio di pernice (bird's eye), a remarkable new soft leather that was durable and lightweight.
In 1971, Borbonese and Redwall, creator of the first soft handbag without a cardboard lining, designed the legendary Sexy Bag, which became a must for chic women everywhere.
"Borbonese is immensely famous in Italy and Japan, and it has great potential beyond these borders," Arpels says, adding that he thrives on being an entrepreneur.
"Even when I was with Van Cleef & Arpels, I was always investing in other things," he says.
Those other things include being the executive producer of the independent film On-Line, which premiered at the Sundance Film Festival in 2002 and being a partner in Canteen, a New York City restaurant.
And he just may turn Redwall into a family business. "I have a little sister who just graduated from college two years ago," he says. "She'll have to learn Italian, though."
For now, Arpels will continue his work in Italy. "When I came here, I didn't intend to stay full-time. I'll remain here for many more months. In the future, I see myself splitting my time between here and New York City until I get the brands established in America."
In January, Arpels committed further to his Italian endeavor when he and his partners bought Alessandro Dell'Aqua's signature fashion business. "We're building our own little luxury conglomerate," he says.
As far as the sale of Van Cleef & Arpels, "I feel a little bit sad, a little bit of regret, but I'm pleased to retain a role on its board of directors."
Arpels, who incidentally is not in the habit of wearing jewelry-Van Cleef & Arpels or otherwise-says that regardless of what he does, he will always have an appreciation for the jeweler's art.
"Probably the thing I love most about jewelry is the degree of craftsmanship," he says. "It's an art or craft that hasn't changed that much. It's a notion of value that is very traditional. A piece of jewelry is made by hand by extremely skilled artisans working with intrinsically rare materials. It's not industrialized. It's quite a beautiful thing."
Of course, he adds, "nothing is like Van Cleef & Arpels."
---
Sources: Lifestyles Magazine