Amedeo Modigliani
(1884 - 1920)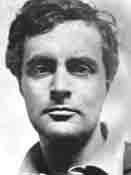 "I want to be a tuneswept fiddle string that feels the master melody, and snaps..."
Amedeo Modigliani was a Jewish Italian painter and sculptor.
He was born July 2, 1884, in Livorno, Italy. Modigliani came from a wealthy background. His family were Sephardic Jews, and when his father's career was ruined as a banker, he was forced to work as a wood and coal merchant. Sadly, Amedeo lost his father while still a young boy. 
Modigliani's health was very delicate, as he had very weak lungs, which he had inherited from his family. He had many close calls with pneumonia while he was growing up and spent many years being cared for by his worried mother and sisters. He developed  tuberculosis and battled with it for the rest of his life. His mother had been the first one to notice and encourage his incredible talent and she sent him to study at art academies in Florence and Venice. Finally, in 1902, when he was 17yrs, he left for Venice, excited about beginning his art studies.
Five years later in 1907, he arrived in Paris, ready for fame and fortune, but within weeks he found himself penniless, and had to move from one seedy hotel to another. He was getting out 'n' about however, and meeting all the famous writers and artists of the day from Picasso to Utrillo. According to a good friend of his, he looked very dashing in his brown corduroy coat that he wore everywhere, the bright scarf around his neck, and his broad felt hat. He was very handsome, brooding and thought of as eccentric by his close friends. Modigliani did crazy things in Paris, like dancing in the moonlight with a famous prostitute and getting jailed for drunkenness constantly. He was very successful at attracting women, who found him quite irresistable, and he could always find willing models to paint. Modigliani was involved in one love affair after another, and was completely swallowed up by the dark side of the Parisian nightlife. Women quite fascinated him, and he once said, "Women of beauty worth painting or sculpting, often seem encumbered by their clothes". 
In 1909, he found himself in a sticky patch. He really needed money, and he had to keep moving from one tiny studio to another, to escape angry landlords. He was even reduced at one time, to pushing his belongings in a wheelbarrow through the streets. He wasn't taking care of himself and was always coming down with infections. Finally, he had to return to his home in Italy that summer, to recover and regain his strength. He returned to Paris and then in 1913, his health worsened. His lungs were giving him a lot of trouble, and each time he got sick, he would go home to recover. He was constantly drinking and using drugs and was thoroughly miserable. He was wasting his talents as much as he wasted his money. He could never make enough money to live and was used to selling his drawings for only a few sous. He drifted from cafe to cafe and attic to attic. 
He made friends with the sculptor Brancusi, who introduced him to African sculpture. Modigliani was utterly fascinated with the simplicity of African masks and art and kept it all in mind when he painted his portraits. He never really mastered the medium of sculpture and left many pieces unfinished, but from this time on, his paintings were far more influenced by what he had learnt through sculpture. 
At Zborowski's home, a Polish friend and poet, Modigliani met his beloved, Jeanne Hebuterne, who was also a very talented young artist. Amedeo was over the moon with Jeanne and they fell deeply in love, married and soon had a son. 
With Zborowski's encouragement, Modigliani agreed to opening an art show on Oct 3rd, 1917. This was to be his first show and he didn't know what to expect. He had gathered together a total of 32 paintings and drawings. Almost nothing sold, except for some drawings. His show was actually closed for 'indecency' the same day it opened. In desperate financial trouble and very ill, his good friend, Zborowski, paid for the couple to go to Nice for the winter. 
In 1918, Jeanne gave birth to a daughter. Amedeo was overjoyed, but he soon had to begin moving his little family around from hotel to hotel. Amedeo was terribly ashamed at not having enough money to support his family. Jeanne even left their little daughter with her wet nurse, and began to paint once more, using her husband as her model. 
Modigliani became weaker and weaker, yet still he continued to paint the people around them. He was a remarkable painter, and it shows through his compelling portraits. He often deliberately chose sickly children to paint, feeling a connection with them and their sickness. He had a love of the humble people, which he expressed in his drawings, his paintings and his choice of models. He would often be seen on the terraces, drawing portraits and then offering them to his subjects, in the hope of getting a drink in return. 
In the middle of January, his friends found him as he lay dying in his studio, next to his distraught wife. They took him to a hospital, where he later died of tubercular meningitis, combined with the affects of too much alcohol and drugs. Amedeo Modigliani died while just 36yrs, January 25th, 1920. The next day, his hysterical wife threw herself from a window of her parent's home. Jeanne was 9 months pregnant and carrying their third child at the time. Sadly, both Jeanne and her unborn child died instantly.
Modigliani was an artist whose paintings are dominated by his sense of linear design. He used line exclusively to suggest body and form, with skill and sensitivity. He used distortion as a way of highlighting characteristics of his subjects, and perhaps, maybe even their personalities? Modigliani developed his own unique style, surrounded by artists experimenting with impressionism, surrealism, and cubism. Many of his subject's heads are elegantly bowed with swan-like necks, and sloping shoulders. The effect is delicate and gentle, yet you feel the people in these paintings are almost aloof, in a dreamy kind of way. His faces are very distinctive with the long thin noses, the empty almond-shaped eyes, and the tiny pursed lips. The eyes are so haunting and when I look at them, it seems odd that they look quite normal in his paintings, as if everyone has empty eyes. Some people feel he played on the sickness in humanity, while others (myself included), recognize it as a new definition in breathtaking beauty. 
---
Source: Amedeo Modigliani, A dozen lilacs in a shoebox.