Palestinian Liberation Front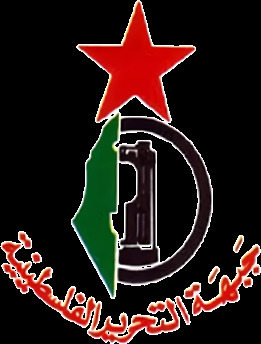 The Palestinian Liberation Front-Abu Abbas Faction (PLF) was designated as an FTO on October 8, 1997. In the late 1970s, the PLF splintered from the Popular Front for the Liberation of Palestine-General Command (PFLP-GC). It later split into pro-Palestinian Liberation Organization (PLO), pro-Syrian, and pro-Libyan factions. The pro-PLO faction was led by Muhammad Zaydan (aka Abu Abbas) and was based in Baghdad before Operation Iraqi Freedom.
Activities: The PLF was responsible for the 1985 attack on the Italian cruise ship Achille Lauro and the murder of U.S. citizen Leon Klinghoffer. Abbas was convicted in absentia by an Italian court and sentenced to life in prison in 1986. He never served any time.
Throughout the 1990s, the PLF was suspected of supporting terrorism against Israel by other Palestinian groups. In May 1990, a PLF attack on Israel's Nizanim beach, near Tel Aviv was thwarted. The attackers had intended to kill tourists and Israeli civilians. Yasser Arafat's failure to condemn the attack led to the United States to terminate the dialogue with the PLO that had begun in 1988.
The group opposed the Oslo Accords, the recognition of Israel, and the cessation of the "armed struggle."
Abbas was captured in southern Baghdad by U.S. forces in a raid in April and lived the last 11 months of his life in U.S. custody. On March 9, 2004, Abu Abbas died of natural causes while in U.S. custody in Iraq. The group unanimously elected the PLF's second-in-charge Omar Shibli, also known as Abu Ahmed Halab, to replace Abbas on April 3, 2004.
Shibli is from the Shibli Haifa village in Israel and served as Abbas's deputy. He was a member of the Palestinian National Council and the Palestine Liberation Organization's Higher Political Council
After not claiming an attack for 16 years, the PLF claimed responsibility for the March 2008 assault against an Israeli military bus in Huwarah, Israel, and the shooting of an Israeli settler.
In February 2010, the PLF claimed responsibility for an IED attack against an IDF patrol, which caused minor injuries to a soldier; another IED was discovered during a search of the area.
Shibli died in 2010 and was succeeded by Wasel Abu Yousef. In May 2018, he was elected to the PLO's Executive Committee
The PLF has not claimed responsibility for any attacks since 2016, but continues to maintain a strong presence in many refugee camps in Gaza, Lebanon, and Syria.
Strength: Precise numbers are unknown.
Location/Area of Operation: Gaza, Lebanon, and the West Bank
Funding and External Aid: Sources of funding are unknown.
---
Sources: "Country Reports on Terrorism 2020," U.S. State Department, (December 16, 2021).
"Hijacker of Achille Lauro Dies in U.S. Custody in Iraq," Washington Post, (March 10, 2004).
"Palestinian Liberation Front," Wikipedia.