Juniper Falcon 19
(February 7-14, 2019)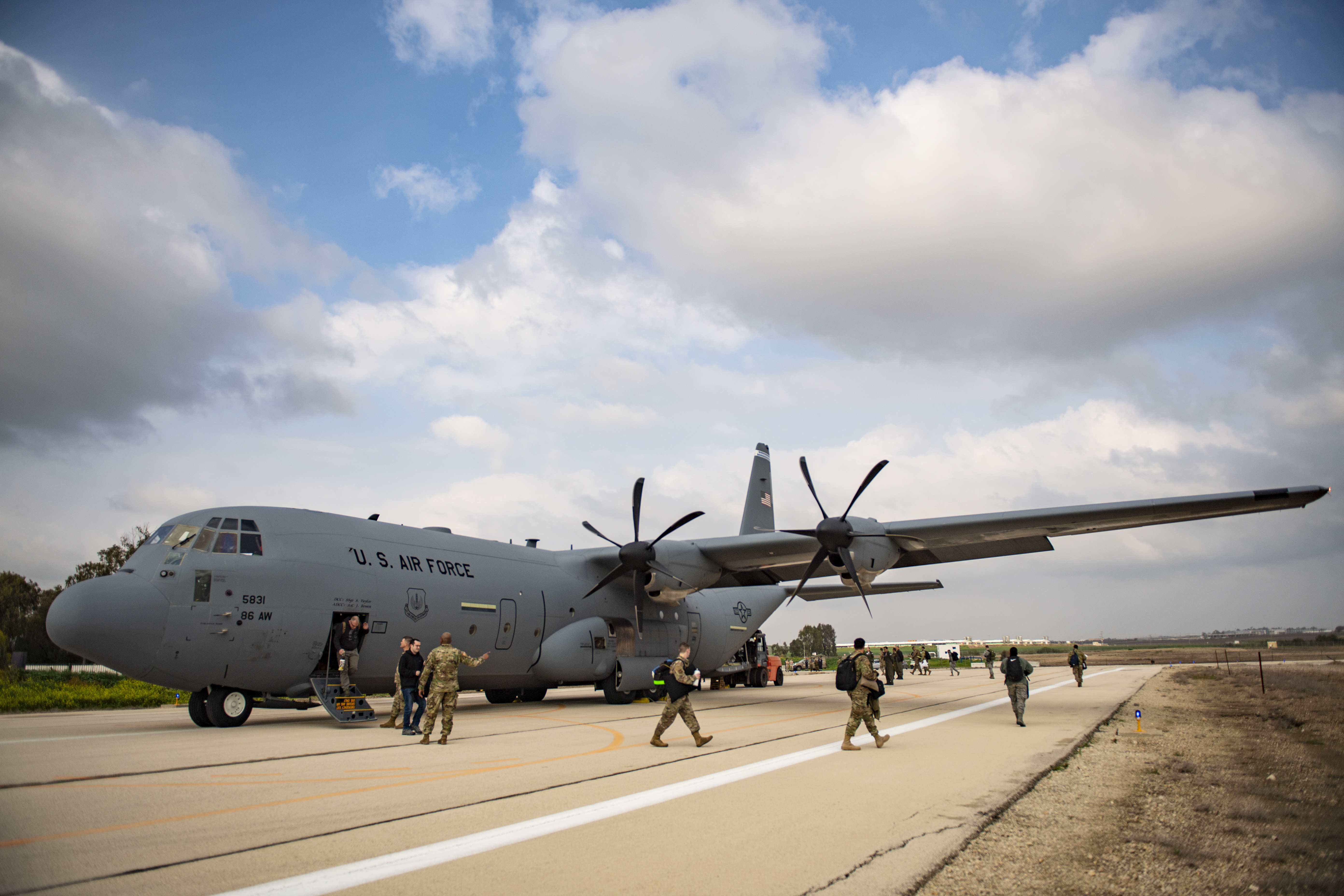 Service members offload a C-130J Hercules to participate in Juniper Falcon 19
Juniper Falcon is a joint, biannual U.S.-Israel rapid deployment and contingency response exercise designed to enhance interoperability between the U.S. and Israeli militaries. Planning for JF19 began in early 2018 as part of regularly scheduled training between U.S. European Command (USEUCOM) and the Israel Defense Force (IDF). The exercise is designed to simulate the deployment of U.S. forces in Israel to provide assistance in missile defense, and includes operational orders which may be utilized in the future. Brig.-Gen. Erez Maisel, the head of the IDF's Foreign Relations Division, said the drill focused on the "three Cs: common language, confidence and capabilities" of troops to enable the maximum protection of Israel.
This year a major focus was improving the readiness of both countries to defend against ballistic missile threats. Training takes places in multiple theatres, including Hatzor Air Force Base and the IDF Headquarters.
A year earlier in the "Juniper Cobra" exercise, U.S. forces were already spread across various sites in Israel whereas "Juniper Falcon" also focuses on their arrival. The exercise involved 300 American and 400 Israeli troops from various units, including the Air Defense Division, the Operations Directorate, the Navy, logistical units and medical forces.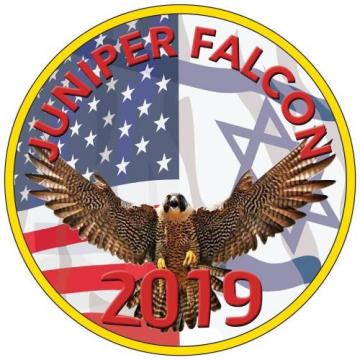 Col. (Res') Erez Elimelech, Head of the Exercise Directorate explained: "In the past we would train alongside the U.S. forces once every two years, but now we do it every year. The forces' arrival at Israel from Europe and their deployment here is a very significant stage of the complex process, which includes multiple logistical intricacies, especially seeing as the activity occurs during wartime."
"Juniper Falcon" exercises have been held in Israel every two years since 2001. Col. Elimelech said, "Our friendship makes our work simpler. Interpersonal relationships are very meaningful and help solve many problems."
One byproduct of this year's exercise was the decision by the U.S. army to purchase the "Iron Dome" missile defense system for defense of deployed U.S. forces against a wide range of ballistic and aerial threats.
These drills "provide the glue" that strengthens "the bond between the United States and Israel," said Lt.-Gen. Jeffrey L. Harrigian, deputy commander, U.S. Air Forces in Europe-Air Forces Africa. He added that the IDF "is a very disciplined force" and that the trust and confidence between the troops of the allied nations has "facilitated the ability for American troops to easily come here during times of emergency."
---
Sources: Anna Ahronheim, "Week-Long Juniper Falcon Joint U.S.-Israeli Drill Comes To An End," Jerusalem Post, (February 14, 2019);
"Juniper Falcon" 2019, Israeli Air Force, ( February 7, 2019).
DoD photo by Mass communications Specialist 2nd Class Cody Hendrix :