Hugo Boss began his career as a tailor. In 1923, he founded his own clothing company in Metzingen, Germany, where it still operates. In 1924, he started a factory along with two partners. The company produced shirts, jackets, work clothing, sportswear and raincoats. Due to the economic climate of Germany at the time, Boss was forced into bankruptcy. In 1931, he reached an agreement with his creditors, leaving him with six sewing machines to start again.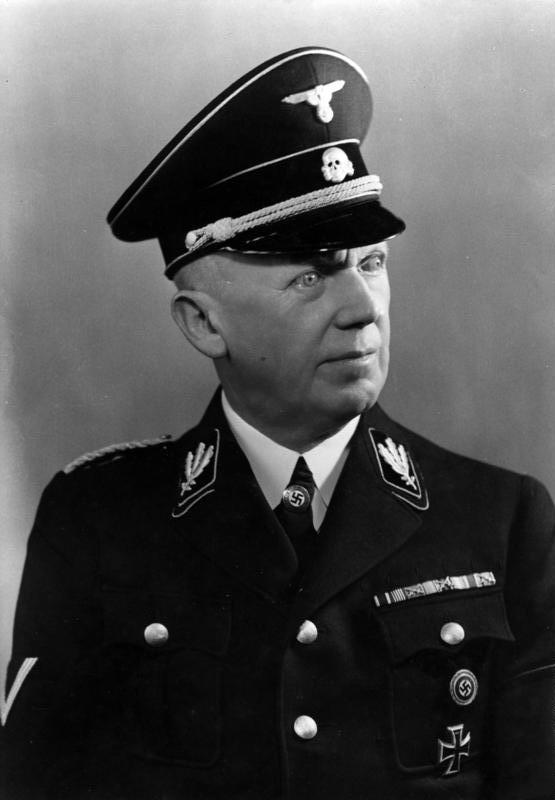 Hans Heinrich Lammers
in SS uniform 
That same year, Boss joined the Nazi Party. Though he claimed in a 1934–35 advertisement that he had been a "supplier for National Socialist uniforms since 1924," it is probable that he did not begin to supply them until 1928 at the earliest. That year he became a licensed supplier of uniforms to the Sturmabteilung (SA), Schutzstaffel (SS), Hitler Youth, National Socialist Motor Corps, and other party organizations. By 1938, the firm was focused on producing Wehrmacht uniforms and later uniforms for the Waffen-SS. The iconic all-black uniforms of the SS made by Boss were not designed by the company. In addition to the uniforms, Boss also made work clothing.
During World War II, Hugo Boss employed 140 forced laborers, most of them women. In addition to these workers, 40 French prisoners of war also worked for the company between October 1940 – April 1941.
"Hygiene levels and food supplies were extremely uncertain at times," according to Roman Köster, who was hired by the company to investigate the founder's Nazi past. In 1944, "Boss applied for his workers to be fed in his canteen and not in the eastern workers camp, where they had to live as of 1943." Köster also discovered cases of abuse. "Laborers were threatened with the concentration camp and so on," he said. "These cases put a less than positive light on the company." Still, he said, the mixture of concern for the workers' welfare and their harsh treatment make "simplistic characterizations impossible."
Köster said the company was a relatively small contributor of clothing to the regime. The company, he said, "profited demonstrably from National Socialism; they suddenly had 300 employees, but within the uniform branch that's still not a large number."
According to Gabe Paoletti, by 1940, the company earned 1,000,000 Reichsmarks, compared to 200,000 Reichsmarks in 1936.
"The fact that he was a party member in 1931 certainly didn't hurt him, but if you look at the rest of Boss' career, then it's clear that he did not join the party just out of economic calculation," Köster, told Deutsche Welle. "Instead, one can clearly see that he was a convinced Nazi."
According to German historian Henning Kober, the company managers were fervent National Socialists who were all great admirers of Adolf Hitler. In 1945, Hugo Boss had a photograph in his apartment of him with Hitler, taken at the Berghof, Hitler's Obersalzberg retreat.
In 1946, during the German process of his denazification, Boss was labeled as an "activist, supporter and beneficiary" of National Socialism. He was given a heavy fine, stripped of his voting rights, and banned from running a business. The ruling was appealed, however, and Boss was re-labeled as a "follower," a category with a less severe punishment.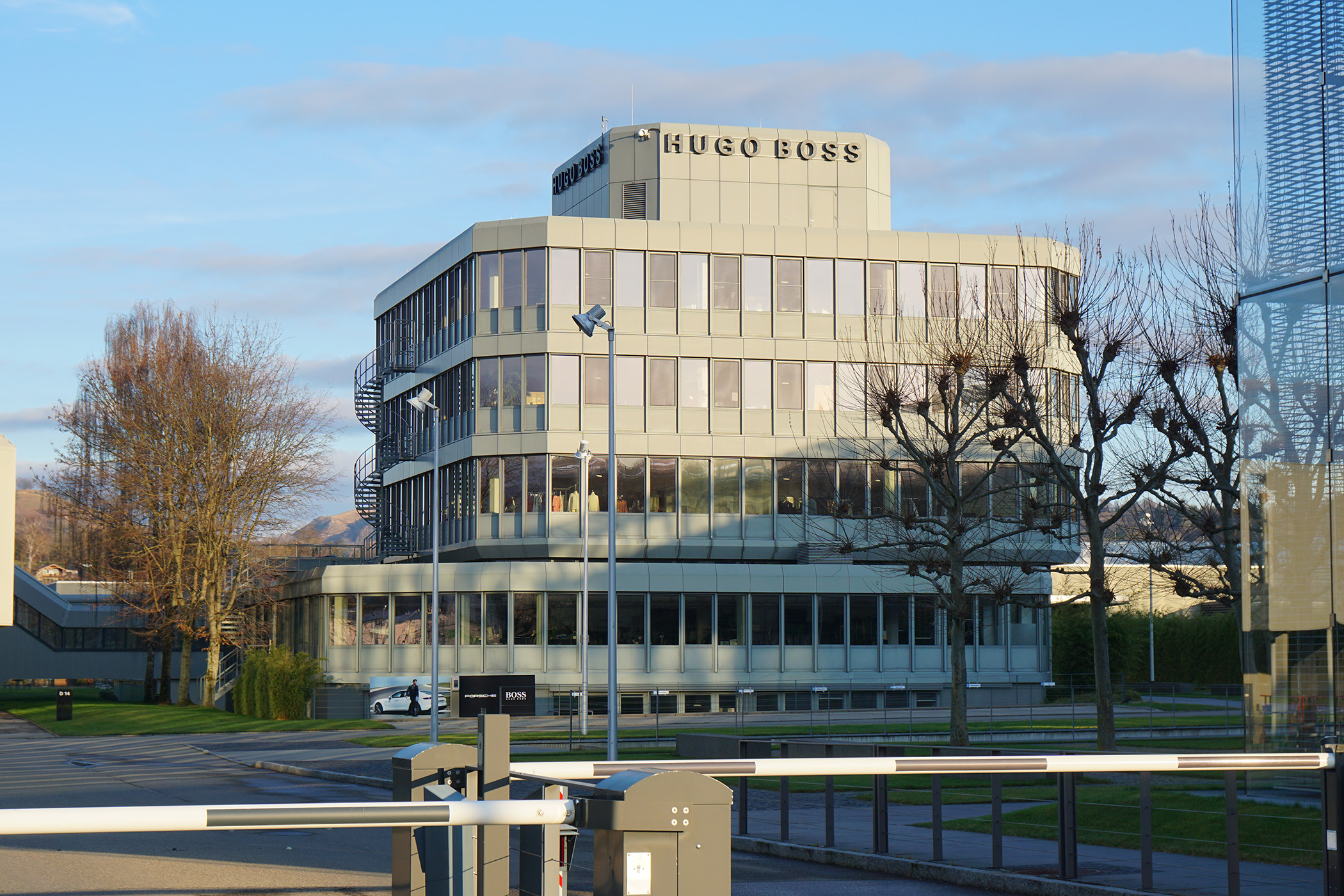 He died in 1948, but his business survived.
The company did not learn of the founder's Nazi past until 1997 when Hugo Boss's name appeared on a list of dormant accounts released by Swiss bankers. "Right now we are trying to get a handle on the situation," a spokeswoman for Boss said at the time. "This is a very new theme for us. We have nothing in our archives."
"Of course my father belonged to the Nazi Party," Siegfried Boss, 83, admitted. "But who didn't belong back then? The whole industry worked for the Nazi Army."
In 1999, U.S. lawyers acting on behalf of Holocaust survivors started legal proceedings against the Hugo Boss company over the use of slave labor during the war. The company agreed to contribute to a fund that compensated former forced laborers.
In 2011, the company published Köster's report and issued a statement of "profound regret to those who suffered harm or hardship at the factory run by Hugo Boss under National Socialist rule."
The current company, which commissioned the study of its past, no longer has any ties to the Boss family.
---
Sources: "Hugo Boss," Wikipedia;
"Hugo Boss (fashion designer)," Wikipedia;
"Hugo Boss Acknowledges Link to Nazi Regime," Associated Press, (August 15, 1997);
"Hugo Boss apology for Nazi past as book is published," BBC, (September 21, 2011);
"German fashion label Hugo Boss goes public with Nazi past," DW, (September 25, 2011).
Photo of Hugo Boss headquarters Giftzwerg 88 licensed under the Creative Commons Attribution-Share Alike 3.0 Unported license. Wikimedia.
Photo of Hans Heinrich Lammers. Bundesarchiv, Bild 146-2008-0276 / CC-BY-SA 3.0 licensed under the Creative Commons Attribution-Share Alike 3.0 Germany license. Wikimedia.