Holocaust Photographs: Eisenhower Inspects the Newly Liberated Ohrdruf Concentration Camp
(April 12, 1945)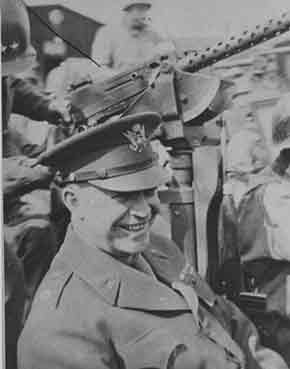 General Dwight Eisenhower sitting in a jeep in Ohrdruf during his inspection tour of the newly-liberated concentration camp.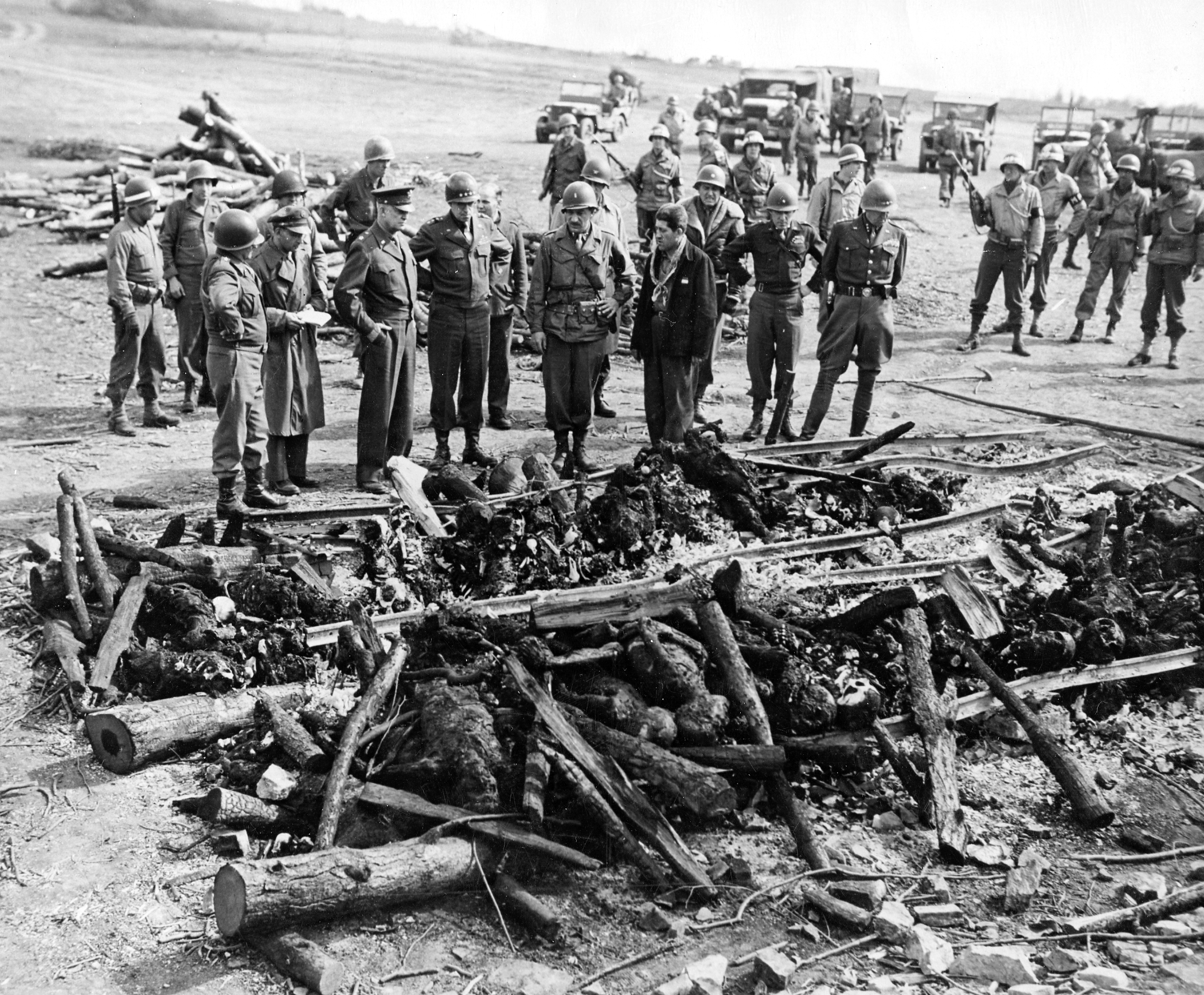 While on an inspection tour of the newly liberated Ohrdruf concentration camp, General Dwight Eisenhower and a party of high ranking U.S. Army officers, including Generals Bradley, Patton, and Eddy, view the charred remains of prisoners that were burned upon a section of railroad track during the evacuation of the camp. Also pictured is Jules Grad (second from the left taking notes), correspondent for the "Stars and Stripes" U.S. Army newspaper and Alois J. Liethen of Appleton, WI, the mustached soldier who served as the interpreter for the tour of Ohrdruf.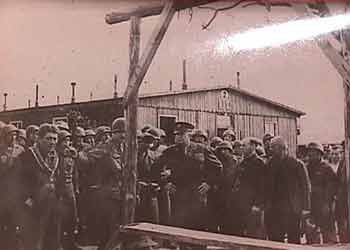 General Eisenhower visiting Ordruf.
---
Source: U.S. Holocaust Memorial Museum.