Suzanne Bonamici
(1954 - )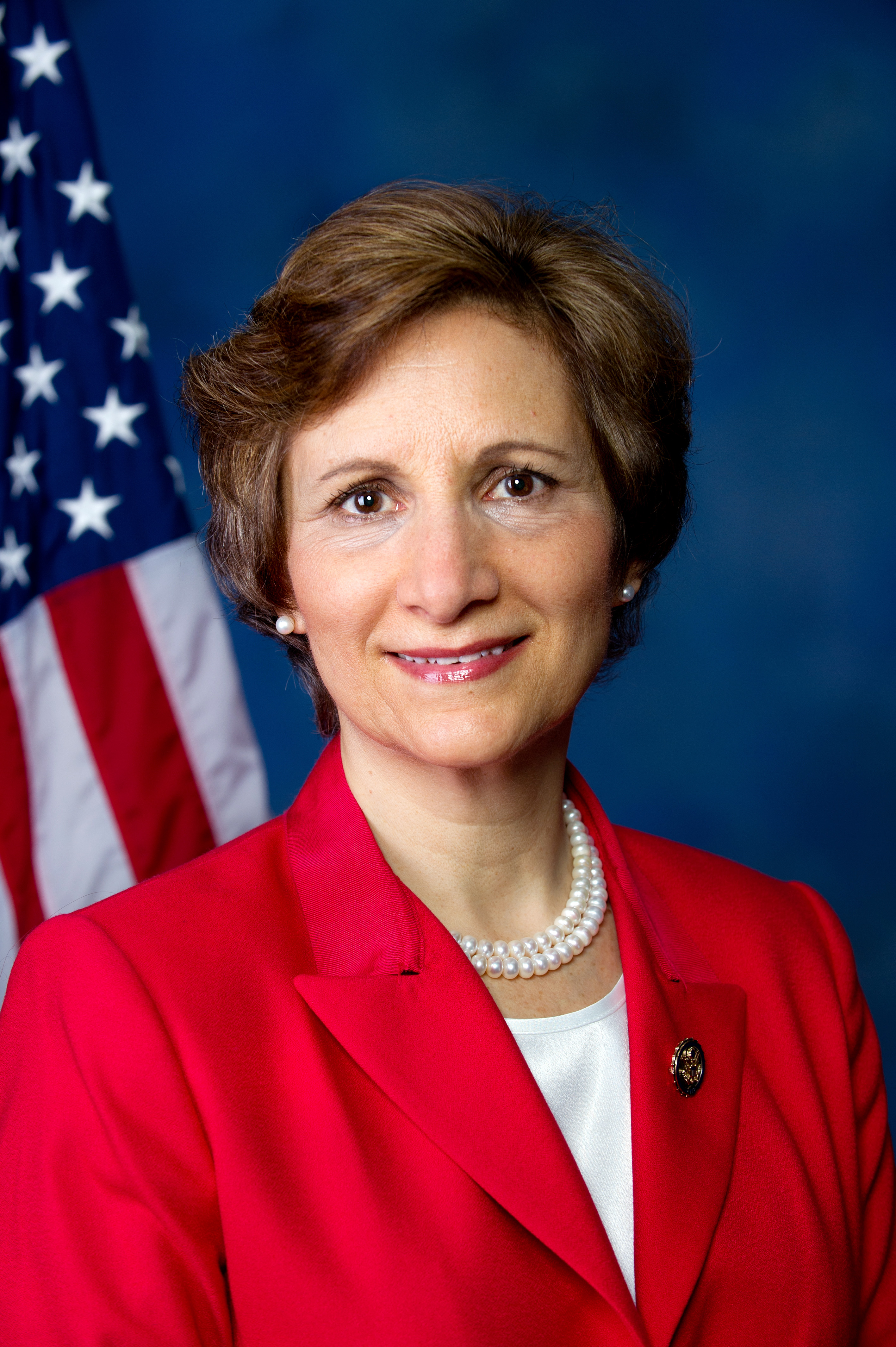 Suzanne Marie Bonamici was born on October 14, 1954 in Detroit and raised in a small Michigan town. Her father worked for a local bank and her mother was a small business owner and piano teacher.
After graduating from high school, Bonamici moved to Oregon with put herself through college, first earning an associate degree at Lane Community College in 1978 and then a Bachelor of Arts in Journalism from the University of Oregon in 1980. During college, Bonamici was a legal assistant at Lane County Legal Aid in Eugene where she discovered her interest in and passion for consumer rights. She went on to law school and received her J.D. from the University of Oregon in 1983.
After graduating, she worked as a consumer protection attorney for the Federal Trade Commission in Washington, D.C. She was assigned to the Credit Practices Division, where she worked to protect consumers from predatory or discriminatory lending practices.
Bonamici met her husband Michael in Washington, D.C. and, in 1986, they moved to Oregon where she entered private law practice.
Bonamici took a career break to raise her children. She became active in the community, volunteering for education, arts, and civic organizations. In 2001, Bonamici worked as a legislative assistant in the Oregon House of Representatives and was subsequently elected to the State Legislature in 2006. In 2008, she was elected to the State Senate and was reelected in 2010.
In 2012, she ran in a special election to serve out the term of David Wu who resigned from his seat in the 1st congressional district. She won and resigned from the state legislature. That November she was elected to a full term and defeated challengers in 2014, 2016, 2018 and 2020.
She serves on the Education and Labor Committee, where she is the chair of the Subcommittee on Civil Rights and Human Services, and on the House Committee on Science, Space and Technology. Bonamici also serves on the Select Committee on the Climate Crisis. She is Co-Chair of the bipartisan Oceans Caucus, a member of the Progressive Caucus and the Co-Founder and Co-Chair of the STEAM Caucus, which encourages integrating arts and design with Science, Technology, Engineering, and Math education.
Bonamici was raised Episcopalian and Unitarian, but now practices Judaism with her Jewish husband, federal judge Michael Simon. The couple has two grown children.
---
Sources: "Suzanne Bonamici," Wikipedia.
Suzanne Bonamici for Congress.
United States Representative Suzanne Bonamici.
Photo: Public Domain