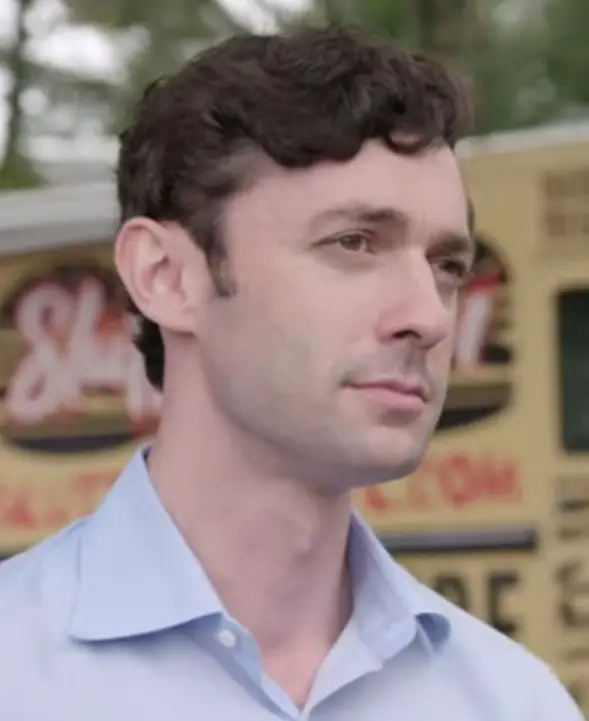 Thomas Jonathan Ossoff was born on February 16, 1987, in Atlanta, Georgia. Ossoff's mother, Heather Fenton, an Australian immigrant, co-founded NewPower PAC, an organization that works to elect women to local office across Georgia. His father, Richard Ossoff, who is of Russian Jewish and Lithuanian Jewish descent, owns Strafford Publications, a specialist publishing company.
He attended the Paideia School, an independent school in Atlanta. While in high school, he wrote a fan letter to civil rights leader and U.S. representative John Lewis who hired him as an intern. In 2009, Ossoff graduated from Georgetown University's School of Foreign Service with a Bachelor of Science degree.
Ossoff worked as a national security staffer and aide to U.S. representative Hank Johnson for five years. He left Johnson's office in 2012 to earn a master's degree at the London School of Economics.
Starting in 2013, Ossoff was managing director and chief executive officer of Insight TWI, a London-based investigative television production company that works with reporters to create documentaries about corruption in foreign countries. The firm produced BBC investigations about ISIS war crimes and death squads in East Africa. He was also involved in producing a documentary about the staging of a play in Sierra Leone.
Ossoff was the Democratic nominee in the historically expensive 2017 special election for Georgia's 6th congressional district, which had long been considered a Republican stronghold. After finishing first, but without a majority in the primary election, he was forced into a runoff which he lost to Republican Karen Handel.
In mid-2020, Ossoff won the Democratic Party nomination for the 2020 U.S. Senate election in Georgia to run against the incumbent Republican senator David Perdue. In July 2020, Perdue's campaign ran a Facebook advertisement in which Ossoff's nose was digitally altered to be larger, which Ossoff criticized as "one of the most classic anti-Semitic tropes." Perdue's campaign said that Perdue had not seen the image and that the widening and elongation of his nose was done by a vendor. The Perdue campaign pulled the advertisement.
Viewed as a longshot in the deep red state, Ossoff ran well enough in the November 3 general election to force a runoff. In the most expensive Senate race in history, Ossoff pulled the upset to win the runoff election on January 5, 2021.
Ossoff will become the youngest member of the Senate in the 117th Congress, the first Jewish member of the Senate from Georgia, and the first Jewish senator from the Deep South since Benjamin F. Jonas of Louisiana was elected in 1879. His victory was also significant because, combined with the unexpected win in another runoff by Rev. Raphael Warnock, the Democrats took control of the Senate.
He has said his Jewish upbringing "instilled in me a conviction to fight for the marginalized, the persecuted and the dispossessed" and that "Jews share a story that compels us to approach the world with empathy."
Ossoff is "committed to Israel's security as a homeland for the Jewish people." He supports military aid to Israel, a two-state solution to the Israeli-Palestinian conflict, and renewed negotiations with Iran over its nuclear program. He opposes the BDS movement.
Women's fashion magazines such as Vogue have described Ossoff as "hot" and having the appeal of a "grown-up Timothée Chalamet."
Ossoff is married to his high school sweetheart Alisha Kramer.
---
Sources: "Jon Ossoff," Wikipedia;
Philissa Cramer, "Jon Ossoff: Everything you need to know about the newest Jewish Democratic senator," JTA, (January 6, 2021).
Photo: The Circus on SHOWTIME licensed under the Creative Commons Attribution 3.0 Unported license. Wikimedia.