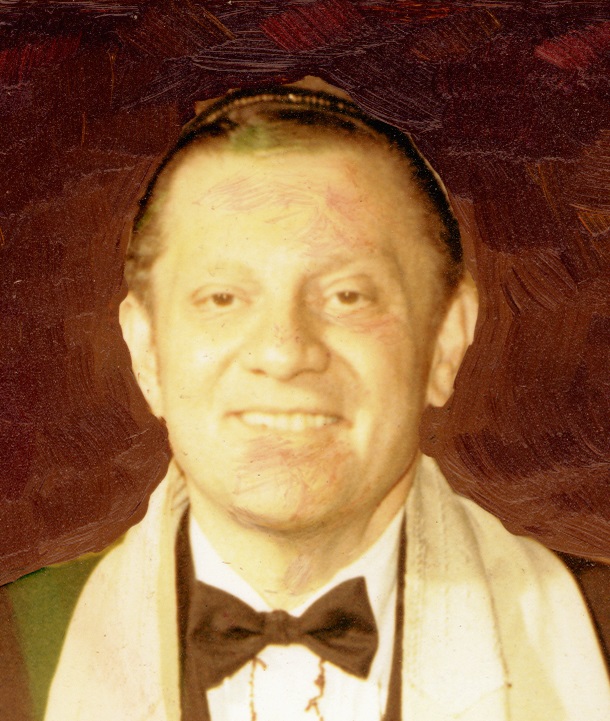 Jan Bart was a Jewish American cantor, Yiddish entertainer and advocate for Israel.
He was born Avram Sholom (Sol) Strauser in Sambor, Poland (now Ukraine) on January 26, 1919 and studied at the Warsaw Academy of Music and at the Berlin Conservatory. His family owned a bakery and as a young child, Bart sang on a stool to the customers. He immigrated to America with his family as a young boy in 1930 and became a cantor at the age of twelve, and continued to sing at Jewish religious services in numerous New York synagogues.
He supported his family during the Great Depression by touring with Major Bowes (who hosted the American Idol of its day), whose contest Bart won by spontaneously playing piano at his studio. Following that tour, Bart sang and played music in nightclubs, cabarets and theaters across the U.S., including the Copacabana in Miami Beach, the Latin Quarter and the Palace Theater in New York and the Last Frontier in Las Vegas. In addition to cities throughout the U.S., Bart also toured in Canada, Europe, Australia and Israel.
After he was rejected from the U.S. Army for medical reasons, he sold war bonds and sang for the troops to suppor the war effort during World War II.
In 1941, Bart married singer Lillian Robbins. Their children are Judy Bart Kancigor - food writer and author of Cooking Jewish, and Gary Bart, who founded Weight Watchers and produced the movies In the Name of the People and Invincible.
In the early 1950s he was asked to sing at the inaugural Israel Bonds meeting. He charmed the audience with his songs, stories and humor. By the time he died, he had raised more money for Israel Bonds than any other entertainer, having performed at more than 2,200 events over a two-decade period.
Throughout his life, Bart conducted High Holiday services and Passover seders with his cantorial skills. He also entertained at countless weddings and bar/bat mitzvahs with his wife Lillian.
In addition to Bart's illustrious entertaining career, he was a renowned collector of Israeli and Judaica stamps. He founded the Judaica Historical Philatelic Society that began with his own collection of Jewish people on postal stamps.
Bart died in 1971 at age 51 from complications of diabetes.
---
Sources: Information and photo courtesy Gary Bart