Jake Auchincloss
(1988 - )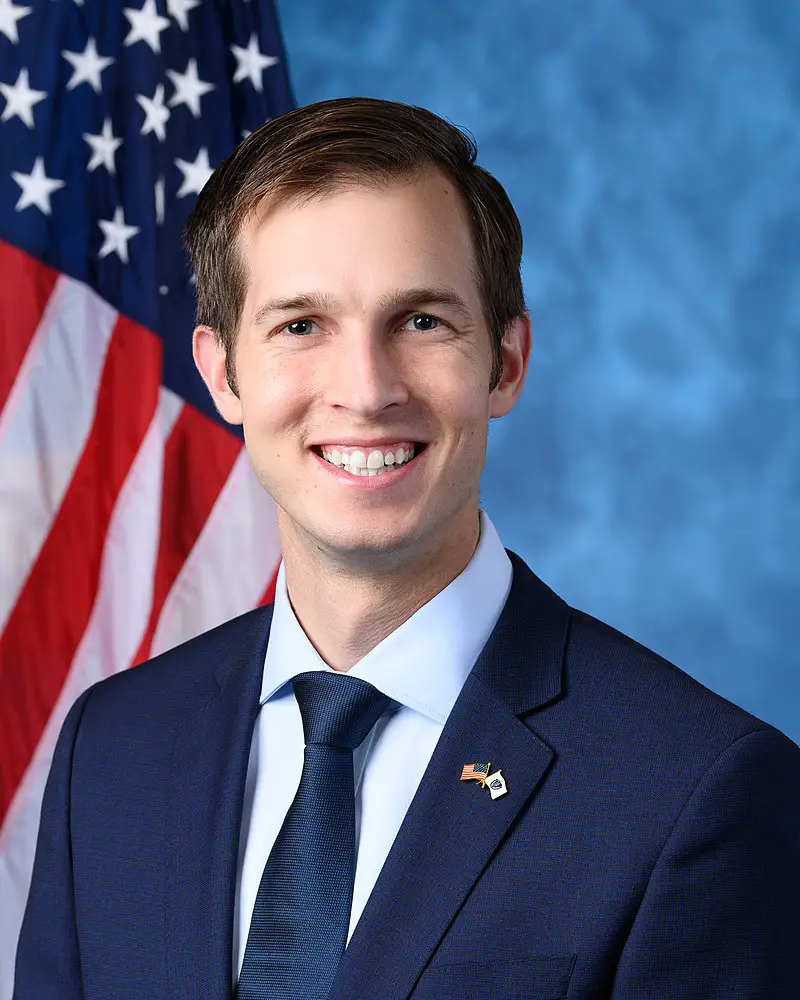 Jacob Daniel Auchincloss was born on January 29, 1988, and raised in Newton, Massachusetts, the son of a surgeon and scientist. They taught him to be a lifelong learner and to give back to the community.
Auchincloss attended Newton North High School. He went on to study government and economics at Harvard, graduating with honors, and later earned an MBA in finance from the Massachusetts Institute of Technology.
After graduating from Harvard, Auchincloss joined the Marines. He commanded infantry in Afghanistan in 2012, leading patrols through villages contested by the Taliban. Auchincloss then joined the Marines' elite reconnaissance branch. In Panama in 2014, his reconnaissance team partnered with Colombian special forces to train Panamanians to stop the drug trade. He's now a major in the reserves.
While stationed in the Canal Zone, Auchincloss wrote for Harvard about urban planning in Panama City. When he returned home to Newton, he won election to the Newton City Council in 2015.
While serving as a city councilor on nights and weekends, he worked in cybersecurity and led the startup competition at MIT, where he has an MBA in Finance. He later worked on housing and transportation at Liberty Mutual's innovation lab and was involved in the development of insurance for cyclists and e-scooters.
Auchincloss was originally a Democrat, but was a registered Republican from 2013 to 2014 while working for Charlie Baker's gubernatorial campaign. He continued to vote in Republican primaries as an independent until late 2015, before becoming a Democrat again.
In 2020, he ran and won the open seat in Massachusetts's 4th congressional district. He was assigned to the Committee on Transportation and Infrastructure and Committee on Financial Services.
Auchincloss lives in Newtonville with his wife, Michelle and their son Teddy.
---
Source: Jake Auchincloss.
Jake Auchincloss Democrat for Congress.
"Jake Auchincloss," Wikipedia.
Photo: Public Domain