Israel-Syria Scuffle
(February 10, 2018)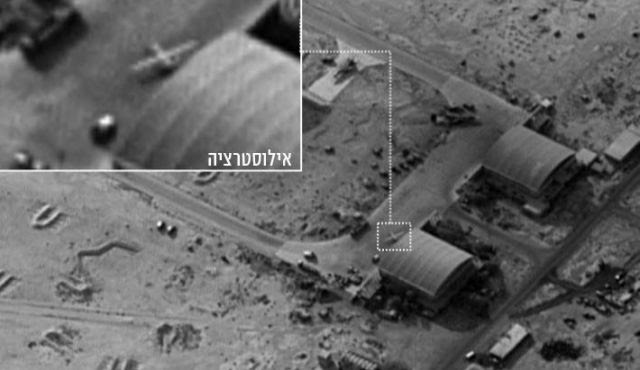 Photos of Iranian drones and control center released by Israel
after Feb 2018 strike. 
Israelis living in the Beit Shean Valley in the lower Galilee were awoken abruptly at 4:15 a.m. on February 10, 2018, by warning sirens tripped automatically when an Iranian drone entered Israeli airspace.  The drone, launched from an Iranian outpost in Syria, was believed to be on an intelligence-gathering mission when it was detected and subsequently shot down by an Israeli Apache helicopter.  Four Israeli F-16 fighter jets bombed the Iranian-controlled launch caravan in Syria less than an hour after the incident; the first ever Israeli strike on a site where Iranian forces were present.  Upon returning from their mission one of the four Israeli jets was downed over Israeli territory by shrapnel from one of 15-20 Syrian anti-aircraft missiles fired at them.  The pilots were able to eject and survived with non-life threatening injuries, and their jet crash-landed near an empty school in the kibbutz community of Hardouf.  This was the first time that the IAF had lost a plane since 1982.  
Syrian state media reported that the downing of the Israeli jet was a strategic decision of Syria and the axis of resistance to Israel.  The Israelis retaliated by carrying out significant large-scale strikes on Iranian and Syrian military infrastructure within Syria.  Twelve Israeli F-16 fighter jets took to the sky,  taking out eight Syrian air defense sites and four strategic Iranian targets.  A large portion of the Syrian regime's air defense systems were destroyed in these strikes.  This confrontation marked the first time since 1982 that Israel and Syria had engaged in direct combat.  
A statement from the White House Press Secretary in the United States reiterated that Israel has the right to defend itself from the Iranian-backed Syrian and militia forces in southern Syria.
British Foreign Secretary Boris Johnson issued a statement, clarifying support for Israel and it's right to defend itself against any incursions into its territory.
---
Sources: Noga Tarnopolsky Nabih Bulos.  In an apparent first, Iran and Israel engage each other militarily, LA Times, (February 10, 2018); 
White House: Israel Has Right to Defend Itself, VOA, (February 11, 2018); 
Yaakov Lappin.  Timeline: Four hours of conflict leave Iranian drone, Israeli F16, Syrian air defenses destroyed, JNS, (February 11, 2018);
Air Force strikes Iranian targets in Syria, IDF, (February 11, 2018);
Foreign Secretary statement: Israel's right to defend itself, UK Government, (February 12, 2018);  
Photo of Iranian Drone base: IDF Spokesperson's Unit.