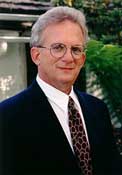 Howard Berman is a Jewish American lobbyist and former U.S. Congressman.
Berman (born April 15, 1941) was born in Los Angeles, California. He earned his B.A. in International Relations in 1962 and his LL.B. in 1965 from the University of California, Los Angeles.
From 1966 to 1967, Berman volunteered for VISTA, a national service program designed to fight poverty, in Baltimore and San Francisco and then worked as an associate specializing in labor law for a law firm in Los Angeles from 1967 to 1972.
In 1972, Berman was first elected to the California State Assembly and he stayed in this political office until 1980. From 1974 to 1980, he served as Majority Leader of the Assembly.
In 1982, after re-districting made Berman's area significantly more Democratic, Berman ran and won to represent the 26th district in the U.S. House of Representatives. Berman was thereafter re-elected 14 times, serving through 2012. From 2008 through January 2011, Berman served as Chairman of the House Committee on Foreign Affairs. While in that position, Berman was outspoken in support of Israel, telling The Forward that, "Even before I was a Democrat, I was a Zionist."
After leaving Congress, Berman announced that he would be joining the Washington law firm Covington & Burling as a senior advisor.
Berman married Janis Gail Schwarz in 1979; they have two daughters, Brinley and Lindsey.
---
Sources: Congressman Howard L. Berman; Wikipedia