Harvey Fierstein
(1954 - )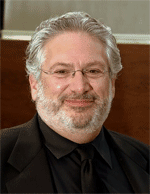 Harvey Forbes Fierstein is an American playwright, comedian, actor and columnist.
Fierstein (born June 6, 1954) was born in Brooklyn, New York. He made his acting debut in 1971 in the Andy Warhol play Pork. Fierstein is best known for his semi-autobiographical play and film, Torch Song Trilogy, in which he wrote and starred. In 1983, he won the Tony for "Best Performance by a Leading Actor in a Play" and "Best Play" for Torch Song Trilogy.
Fierstein is also a renowned playwright, stand-up comedian and columnist on gay issues. In 1984 he won his third Tony for "Best Book for a Musical" for the play La Cage aux Folles. Then in 2003, he won the Tony for "Best Performance by a Leading Actor in a Musical" for the musical Hairspray. This fourth award, made Fierstein only one-of-two people to win the Tony in four different categories (he shares this honor with Tommy Tune). From February 2005 until the shows close in January 2006, Fierstein played the lead role of Tevye in the Broadway production of Fiddler on the Roof.
He also had cameo roles in the blockbuster hits, Mrs. Doubtfire (1993) and Independence Day (1996). Fierstein has also done many voiceovers for characters in both television series and films. He was featured as the voice for Karl, Homer Simpson's assistant, in an episode of The Simpsons; played the voice of "Elmer" in the 1999 HBO special on the children's book The Sissy Duckling; and was the voice of Yao in the Walt Disney film Mulan, in 1998. He also narrated the Academy Award winning documentary, The Life and Times of Harvey Milk.
---
Sources: "Harvey Fierstein, " American Jewish Desk Reference (NY: Random House, 1999), p. 360; IMDB; Photo courtesy of David Shankbone