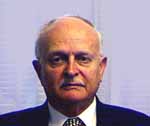 David Ivry is an Israeli soldier and diplomat who has previously served as Israeli Ambassador to the U.S. and as commander-in-chief of the Israeli Air Force.
Ivry was born in Gadera, during the British Mandate over Palestine. In 1952, Ivry was recruited to join the Israeli Air Force and graduated from flight school to become a pilot of a P-51 Mustang.
From October 1977 to the end of 1982, Mr. Ivry Commanded the Israel Air Force (IAF). In 1982, under his command, the IAF destroyed the Syrian surface-to-air missile batteries in Lebanon's Bekaa Valley during Operation Peace for the Galilee. In 1981, Mr. Ivry also directed the IAF's destruction of the Osirak nuclear reactor in Iraq. In 1973, during the Yom Kippur War, he held the second-highest rank in the IAF as Head of the Air Division. From 1968 to 1970, during the War of Attrition, he was Head of IAF Operations. Mr. Ivry also flew combat missions as a fighter pilot during the War of Attrition, the Six-Day War (1967) and the Sinai Campaign (1956).
From 1986 to 1996, Mr. Ivry was Director-General of the Ministry of Defense - an unprecedented ten-year period. At the same time, he served as head of the Inter-Ministerial Steering Committee on Arms Control and led Israel's delegation to the Multilateral Working Group on Arms Control and Regional Security. Between 1986 and 1998, he was Israel's chief representative to the U.S.-Israel Strategic Dialogue (JPMG). From 1983 to 1985, Mr. Ivry served as Deputy Chief of Staff of the Israel Defense Forces, the only Air Force official ever to hold this position.
In January 1999, Mr. Ivry was appointed as Israel's National Security Advisor and Head of the National Security Council. From 1996 to 1999, he served as Principal Assistant Minister of Defense for Strategic Affairs.
In January 2000, David Ivry assumed the post of Israel's Ambassador to the United States.
Mr. Ivry was presented with the Legion of Merit by the United States Air Force; the Distinguished Service Order (Military) Award by the Government of Singapore; and the Amitai Distinction Award for Ethical Administration and Conduct in the Service of the State of Israel. He was also honored by the Technion University in Haifa for his unique contribution to Israel's security and economy.
Mr. Ivry twice served as Chairman of the Board of Directors of Israel Aircraft Industries. From 1978 to 1982, Mr.Ivry also served on the Board of Directors of El-Al Airlines. From 1987, he was also a member of the Board of Governors of the Technion University in Haifa. In 1977, he received his Bachelors of Science in Aeronautical Engineering from the Technion University.
Mr. Ivry is married to Ofra and they are the parents of three children and two grandchildren. 
---
Sources: Embassy of Israel - Washington; Wikipedia