"From Haven to Home": Newport's Jeshuat Israel (Touro) Synagogue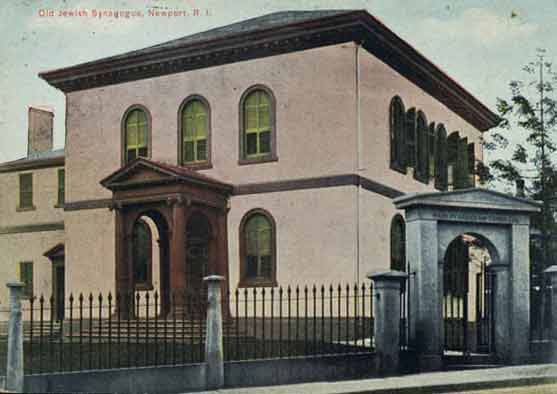 Touro Synagogue, circa 1910
Designed by noted colonial architect Peter Harrison and consecrated on December 2, 1763, the Jeshuat Israel Synagogue in Newport, Rhode Island - renamed the Touro Synagogue in the nineteenth century - is the oldest standing synagogue in the United States. The congregation is was built to serve was established by 15 Spanish and Portuguese Jewish families who arrived in Newport from Barbados in 1658. (Historical record reveals that following the Inquisition, the families made their way to London, Amsterdam, then to Brazil in the New World, and finally to a number of islands in the Caribbean, including Barbados.)

For the exterior of the building, Harrison adopted the style of Palladian architecture, with its origins in Venice. Another source of design advice came from the synagogue's cantor, Isaac Touro, who had recently arrived from Amsterdam.

On the occasion of its designation as a "National Historic Site" in 1946, US President Harry S Truman wrote, "The setting apart of this historic shrine as a national monument is symbolic of our national tradition of freedom, which has inspired men and women of every creed, race, and ancestry to contribute their highest gifts to the development of our national culture."
---
Sources: Library of Congress; Haaretz (December 2, 2012)