Avraham B. Yehoshua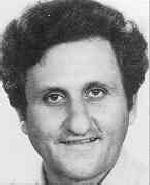 (1936 - )
---
A.B. Yehoshua was born in 1936 in Jerusalem and today lives in Haifa. He studied Hebrew literature and philosophy at the Hebrew University in Jerusalem. He has taught at high-school and university levels, and taught in Paris while living there from 1963 to 1967. He is a professor of literature at Haifa University. Best known as a novelist and playwright, A.B. Yehoshua is among the most widely recognized Israeli authors internationally.
Described by The New York Times as "a kind of Israeli Faulkner," A.B. Yehoshua's writing has established him as one of Israel's foremost authors, a novelist with a particular gift for capturing the mood of contemporary Israel. In a style which has been called "anti-stream of consciousness," he explores the animal instincts which threaten the facade of civilized people and examines their isolation from each other, their community and themselves. The Financial Times said of Five Seasons, "the novel succeeds in charting the ways in which grief and passions cannot be cheated." The Village Voice wrote "Yehoshua's stories find their way right into the unconscious ... Nobel prizes have been given for less." In the words of critic Alan Lelchuk, A.B. Yehoshua is "trying to break through the deeper circles of feeling, to meanings beyond the cerebral or stale."
Yehoshua's books available in English include:
The Continuing Silence of a Poet: The Collected Stories of A.B. Yehoshua. NY: Syracuse University Press, 1998.
A Late Divorce. CA: Harcourt Brace, 1993.
The Lover. CA: Harcourt Brace, 1993.
Mr. Mani. CA: Harcourt Brace, 1993.
Open Heart. Harvest Books, 1997.
---
Source: Israeli Ministry of Foreign Affairs.