Paul Hodes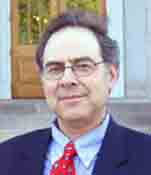 (1951- )
---
Paul Hodes was elected to Congress as the representative of the 2nd District of New Hampshire in November 2006. Hodes defeated incumbent republican Rep. Charlie Bass 53% to 45% in a close election campaign. The Democratic Congressional Campaign Committee aided Hodes' campaign as part of its Red to Blue Campaign once his fundraising had exceeded Bass's in the first and second quarters of 2006. Hodes was a staunch critic of the Iraq war throughout the 2006 election campaign. He also ran for the 2nd District seat in the House of Representatives against Bass in 2004, but lost by more than 20 percentage points
After receiving his law degree from Boston College in 1978, Hodes was hired as Assistant Attorney General of New Hampshire and worked under David Souter from 1979-1982. Hodes then worked as a state prosecutor at which time he won the state's first criminal case against an environmental polluter. He is now in private practice at Shaheen & Gordon, P.A. in Concord, New Hampshire.
An avid supporter of the arts, from 1990-1996 Hodes served as the first Chairman of the Board of the Capitol Center for the Arts. He was also the first Chairman of the Board of FamilyStrength and serves on the boards of Tricinium, Ltd. (a Monadnock area arts organization), the New Hampshire Children's Alliance, and Concord Community Music School. Hodes is also a member of the New Hampshire State Council on the Arts and the New England Creative Economic Council.
Hodes has also been a performer since he was an undergraduate at Dartmouth College. He and his wife, Peggo, founded Peggosus, a nationally acclaimed children's rock group. Their songs include "If My School Was a Zoo" and "Cheerios in My Kazoo." In 1996, Peggosus was invited to perform at the White House for President Clinton. Hodes also wrote a political musical, "The Peoples House," which premiered in 2001 and is currently working on a new opera.
---
Sources: Hodes for Congress, National Journal, Wikipedia