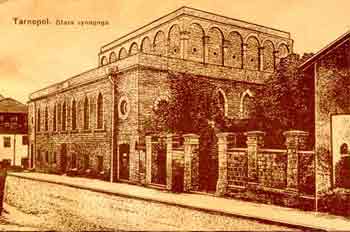 Stara Synagogue in Tarnopol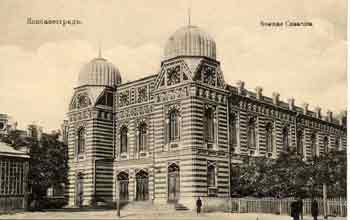 Synagogue in Kirovograd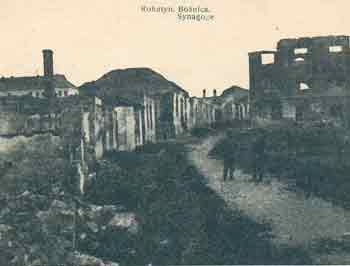 Synagogue in Rogatin
Central synagogue of Uzhgorod, dedicated in 1904, now used as a concert hall, after all Jewish symbols were removed.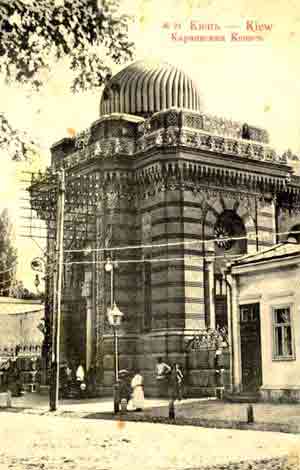 Great Synagogue of Kiev. The synagogue now is used as a puppet theater.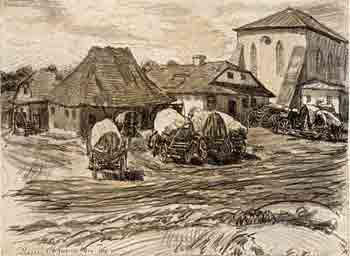 Synagogue in Podhajce.

Postcard published prior to the end of World War I when the city was known as Nagyszollo showing synagogue in Vinogradov.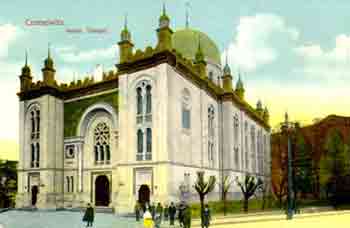 Temple of Chernovotsy. This synagogue was strongly influenced by the style of the Berlin Oranienburgerstrasse synagogue, which when completed in 1866, was the largest synagogue in the world. The synagogue was closed in 1940 when the region became part of the Soviet Union as a result of the pact between Germany and the Soviet Union. In 1941, the synagogue was blown up by the Nazis. In 1959, the remains were destroyed to make way for a theater.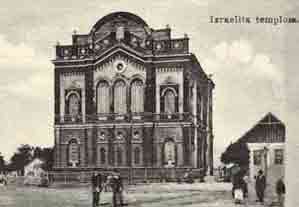 The Beregovo synagogue was confiscated in 1959 for use as a theater.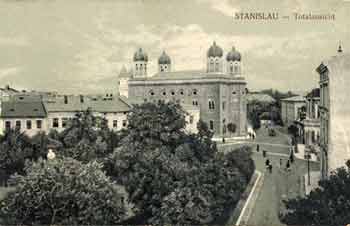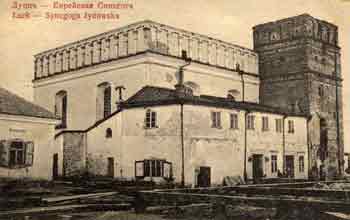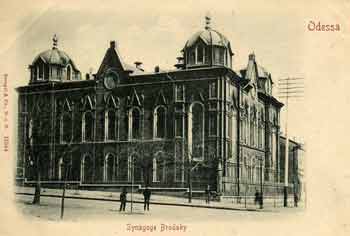 Synagogue Brodsky, Odessa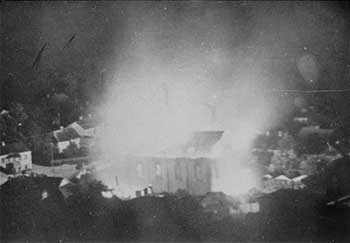 Synagogue burning in Krzemieniec, Ukraine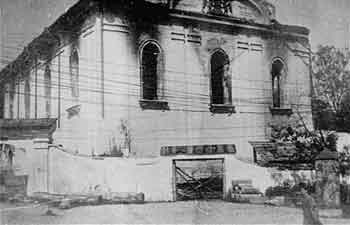 Synagogue destroyed in Krzemieniec.