Synagogues of the World
Russia
---
Moscow Choral Synagogue
The Great or Central Synagogue in Arkhipova Street, Moscow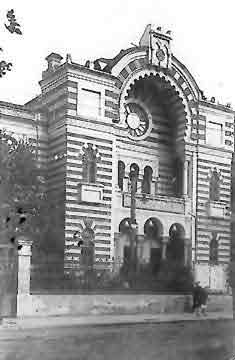 The Synagogue in Minsk (now in Belarus)
The 16th-century synagogue of Shargorod - It is now a fruit factory.
The synagogue of Kuba (Azerbaidzhan) was turned into a textile factory in 1959.
It has reportedly been renovated and is active again.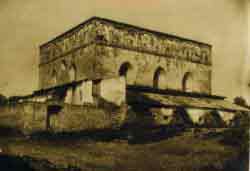 The synagogue in Satanov
Great Synagogue (completed 1893), St. Petersburg
Restored Synagogue in St. Petersburg
Synagogue in Kansk, Siberia
Synagogue in Krasnoyarsk, Siberia
Synagogue in Tomsk, Siberia
Smolensk Synagogue (confiscated by the Soviet government in 1922)
Main synagogue in Konigsberg (destroyed during Kristallnacht when town was in Germany)
Great Synagogue in Kuibyshev (Samara) built in 1908
Synagogue in Velikiye-Luki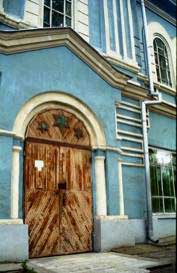 Irkutsk Synagogue
Irkutsk Synagogue
To learn about the history of the Russian Jewish community, click here.
---
Sources: Irkutsk Synagogue courtesy of HaChayim HaYehudim Jewish Photo Library (© Jono David Media)
Moscow Choral Synagogue, Beyond the Pale
Photos of St. Petersburg synagogue (top three) and postcards of St. Petersburg, Siberia, Konigsberg, Kuibyshev, Smolensk, and Velikiye-Luki synagogues courtesy of Judaica Philatelic Resources
Lower four photos of St. Petersburg synagogue courtesy of Dr. Arthur Bard.