Synagogues of the World
Poland
---

Great Synagogue in Bialystok

Synagogue in Kielce

"Great" Synagogue, Lodz

Vilker Synagogue, Lodz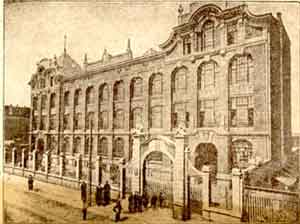 Talmud Synagogue, Lodz

Old Synagogue, Kracow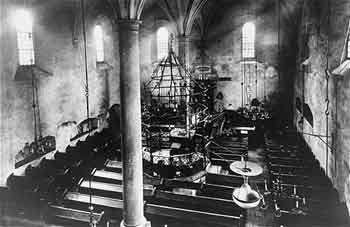 Interior of the Alte Schul [Old Synagogue], Cracow

Remuh Synagogue, Cracow

Remuh Synagogue, Cracow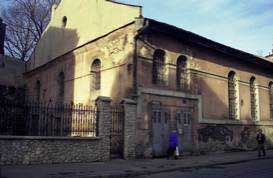 Kuda Synagogue, Cracow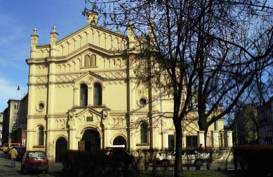 Temple Synagogue, Cracow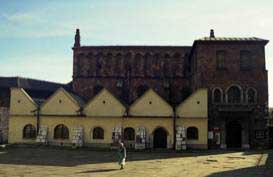 Stara Synagogue, Cracow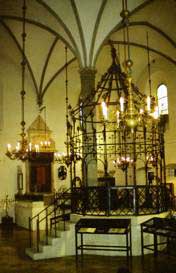 Stara Synagogue, Cracow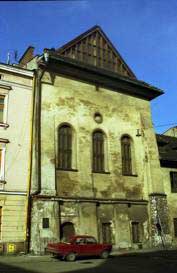 Wysoka Synagogue, Cracow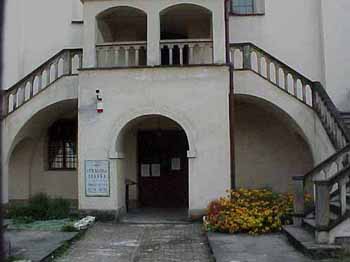 Izaak Synagogue, Cracow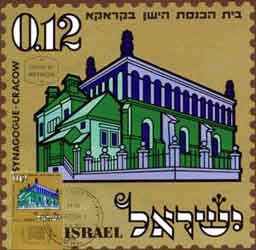 Cracow Synagogue

Synagogue inside Chamber of Memory in the new cemetery of Lublin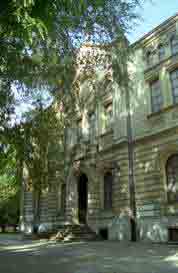 Nozyk Synagogue, Warsaw

Nozyk Synagogue, Warsaw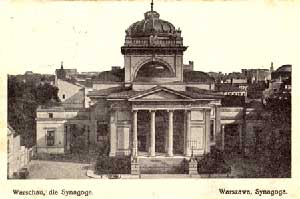 Warsaw Synagogue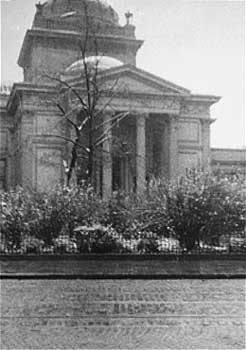 The Great Synagogue on Tlomackie Street in Warsaw, destroyed by the Germans in May 1943

Warsaw synagogue destroyed by the Nazis
The Praga Synagogue in Warsaw, designed by Józef Lessel and built in 1836,
was one of only six round buildings in all of Europe. It was demolished in 1961.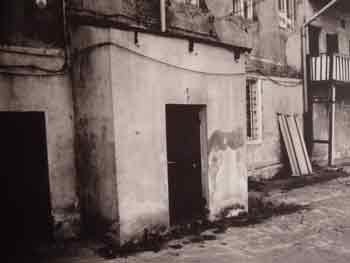 Prayer house in Praga-Warsaw found in home built in 1811
Chevra Lomdei Mishnayot Synagogue: Fully restored to its pre-war condition, it is the only synagogue in
Oswiecim (Auschwitz) to have survived World War II. Prior to the War, there were roughly twenty houses of worship in the town.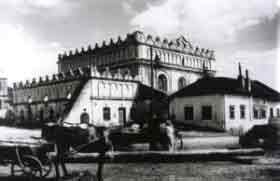 Luboml's Great Synagogue, ca. 1930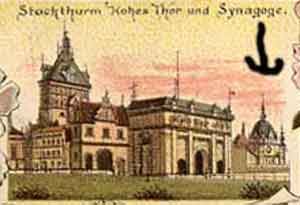 Synagogue in Gdansk (Danzig)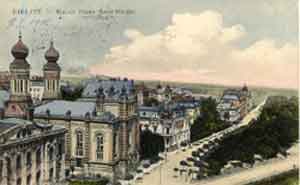 Synagogue in Bielsko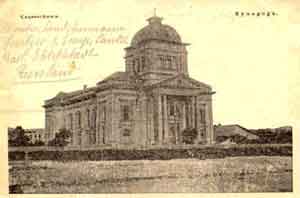 Synagogue in Czestochowa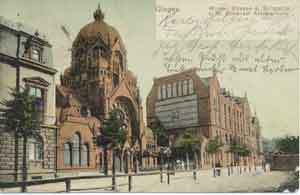 Synagogue in Glogau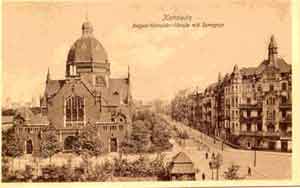 Synagogue in Katowice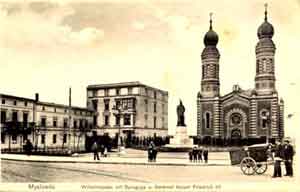 Synagogue in Myslowice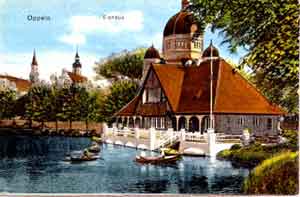 Synagogue in Opole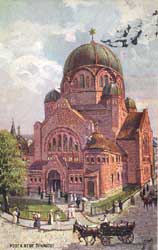 Synagogue in Poznan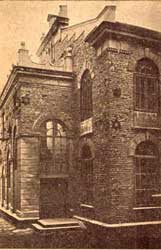 Synagogue in Rzeszow
Synagogue in Rzeszow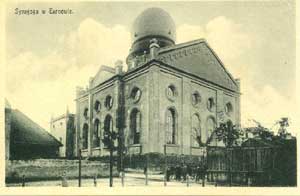 Synagogue in Tarnow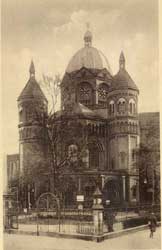 Synagogue in Wroclaw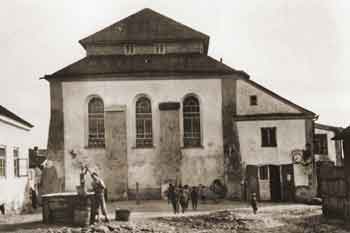 Synagogue in Nieswiez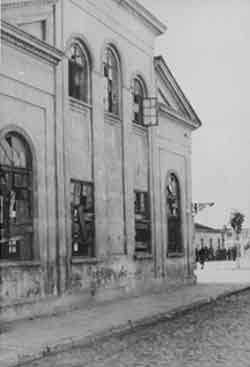 A synagogue in Kolo, a town near Chelmno, where Jews were kept
until they could be loaded into gas vans, executed, and cremated at Chelmno.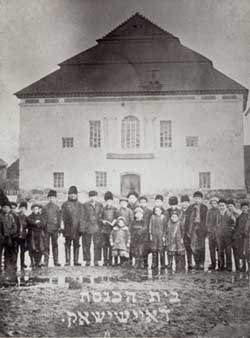 Children stand outside the main synagogue in Eisiskes, 1911.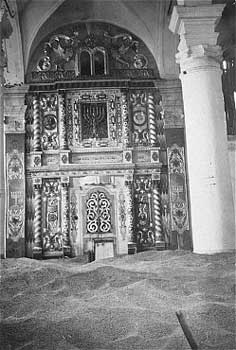 Bales of grain have been poured onto the floor of a synagogue in the Chelm district that has been taken over by the German authorities and turned into a granary for the use of Polish farmers.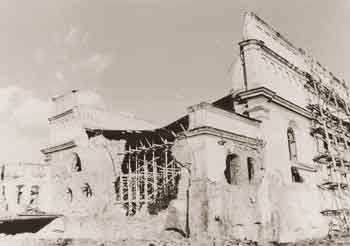 View of the ruins of the main synagogue in Brody in 1950.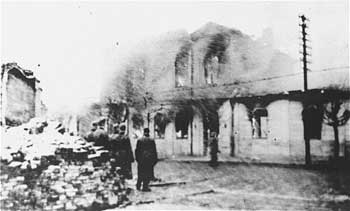 German soldiers view the burning of a synagogue in Siedlce in December 1939.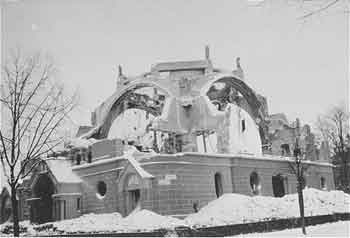 View of a destroyed synagogue in Inowroclaw in 1940.
To learn about the history of the Polish Jewish community, click here.
---
Sources: HaChayim HaYehudim Jewish Photo Library (Jono David Media)
Synagogue postcards courtesy of Tomasz Wisniewski from the Synagogues in Poland site and his Turn-of-the-century postcards site.
Postcards from Judaica Philatelic Resources.
Other photos courtesy of Stephen Epstein/Big Dipper Communications, Shoah - The Holocaust, ShtetLinks Site for Lodz, The Polish Jews, Scrap Book Pages.
Auschwitz/Oswiecim photos courtesy of the Auschwitz Jewish Center Foundation.
Luboml Synagogue photo from the collection of Polska Akademia Nauk, Instytut Sztuki. Remembering Luboml - Images of a Jewish Community; U.S. Holocaust Memorial Museum
Kolo, Eisiskes, Chelm, Brody, Siedlce, Inowroclaw Synagogue photos from the U.S. Holocaust Memorial Museum