Synagogues of the World
France
---

The Guimard (Pavee) Synagogue, Paris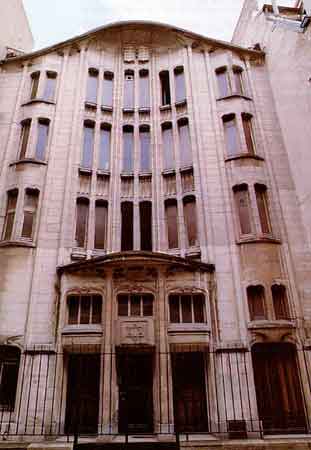 The Guimard (Pavee) Synagogue, Paris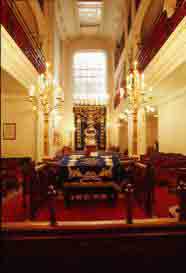 The Guimard (Pavee) Synagogue, Paris
Interior of Grand Synagogue, Paris

Grand Synagogue, Paris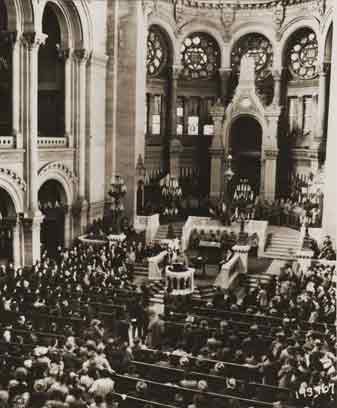 Rue de la Victoire Synagogue, Paris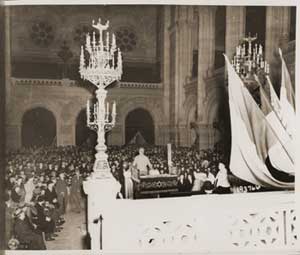 Rabbi Judah Nadich, chief Jewish chaplain for the American army in Europe, delivers a speech to French civilians and Jewish soldiers at the rue de la Victoire synagogue in Paris, September 7, 1944.
Synagogue of Belfort - 1908
Synagogue in Verdun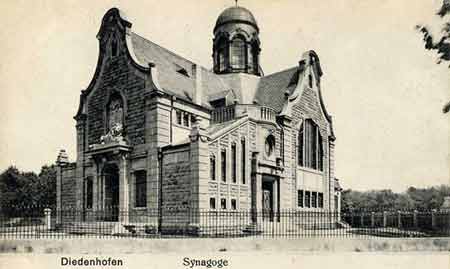 The Thionville Synagogue was burned down by the Nazis, but rebuilt in 1957.
This postcard is from the period of German control prior to 1919.
Synagogue in Thann showing damage during the
First World War. It was reconstructed after the war.
Quai Kleber Synagogue erected in 1898 in Strasbourg. During the war, the Nazis destroyed and scattered
all traces of the structure. The postcards were postmarked 1898, 1904, and 1916, respectively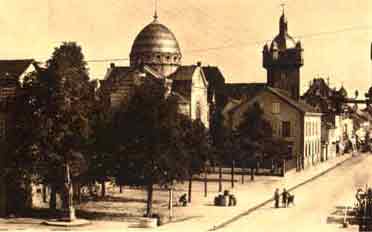 Synagogue in Selestat erected in 1890. It was sacked by
the Germans during World War II, but rebuilt after the war.
Synagogue on l'Avenue Philippoteaux in Sedan
Synagogue in Saint Etienne (built in 1880)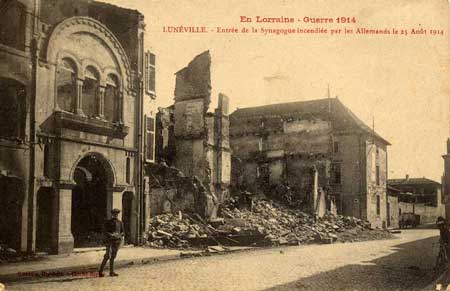 Synagogue in Luneville in 1914 after being damaged by the Germans during World War I.
Lille Synagogue was erected in 1874.
Synagogue in Jouarre (la Ferte)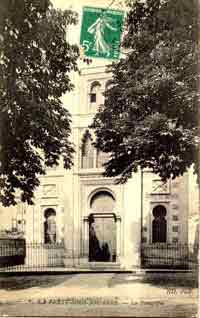 Synagogue in Jouarre (la Ferte)

The synagogue in Ingwiller in June, 1918, when the town was part of Germany.
Besides highlighting the synagogue, the postcard also highlights the Evangelical and Catholic churches.
Synagogue in Epinal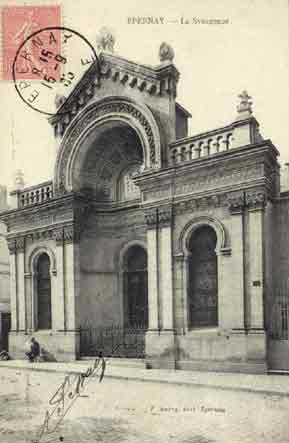 The synagogue in Epernay (consecrated in 1890 and destroyed by the Nazis) - 1906.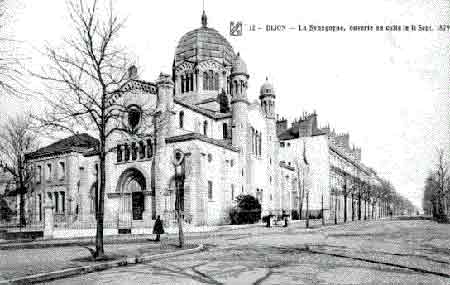 The Dijon Synagogue was dedicated in 1879. During the Nazi occupation, it was used as a warehouse.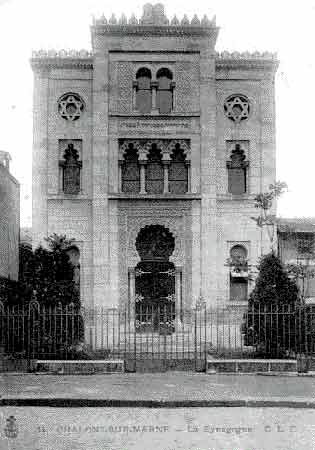 Synagogue in Chalons-Sur-Marne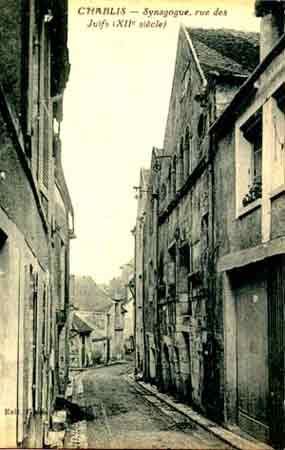 Synagogue from the 12th century located on the rue des Juifs (street of the Jews) in Chablis
The interior of the synagogue in Carpentras. Dating from 1367,
it was most recently restored in 1959 and declared a historic site.
The Biarritz Synagogue was built in 1904 and is still in use.
The Besancon Synagogue was consecrated in 1869 and is still in use.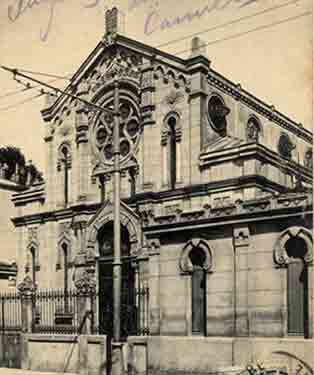 Reims Synagogue was consecrated in 1879.
Rue De Gustave Deloye Synagogue, Nice
Interior of Rue De Gustave Deloye Synagogue, Nice
Synagogue Agoudas Hakehilos, Paris
Synagogue des Tournelles, Paris