Synagogues of the World
Canada
---

Congregation B'nai Tikvah is a Reform synagogue in Niagara Falls, Ontario.

Montreal's Bagg Street Shul started out as a two family residence in the 19th century. It was enlarged and converted to a synagogue in 1920-21, and has been in continuous use since then. It has been recently restored with a grant from the Quebec government.

Montreal's Congregation Shaar Hashamayim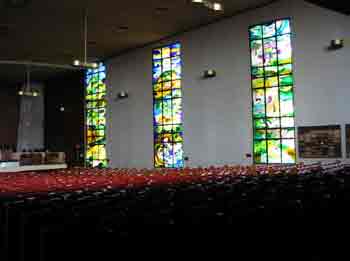 The massive main sanctuary at the Adath Israel Congregation in the North York section of Toronto is overlooked by imposing stained glass windows.
The Beach Hebrew Institute in Toronto was converted from a church in 1920. The shul is located in a retail section of Toronto east of downtown near the waterfront.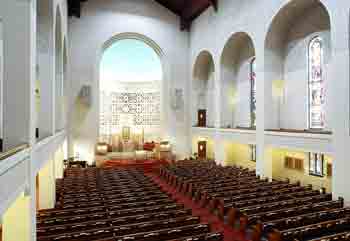 Sanctuary of Holy Blossom Temple, Toronto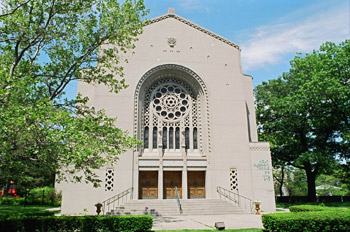 Holy Blossom Temple, Toronto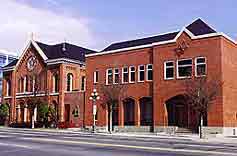 Congregation Emanu-el, located in Victoria, British Columbia, is Canada's oldest synagogue. It was originally built in 1863 and has been active since that time. The congregation was established before Canada was a nation and when British Columbia was still a British colony. The synagogue was restored in 1982.
To learn about the history of the Canadian Jewish community, click here.
---
Sources: Jewish Buffalo; Congregation Emanu-El; Congregation Shaar Hashamayim