Education in Israel:


Comparative Enrollment Rates
(2009)
---
---
The following table charts enrollment rates for each major age group compared to other OECD countries.
Isreal is above OECD average for enrollment only in the 3-4 years old age range.
Israel comes in only marginally below average for ages 5-14, 20-29, 30-39, and 40+.
Israel's low rate of enrollment for ages 15-19 is primarily due to compulsory military service which begins at age 18.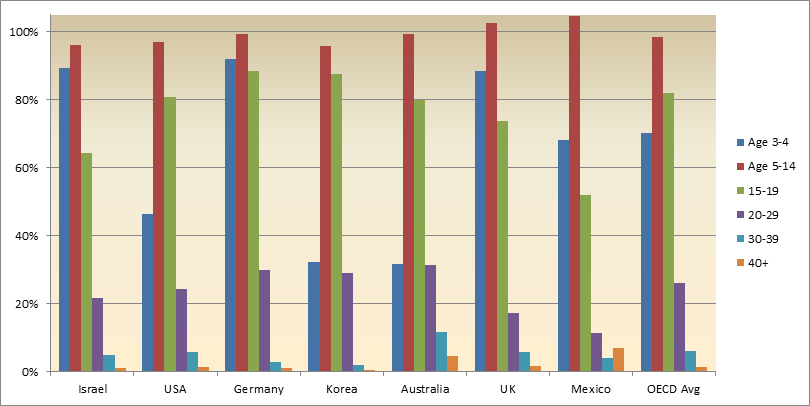 ---
Sources:
Central Bureau of Statistics