Emaciated POWs from Berga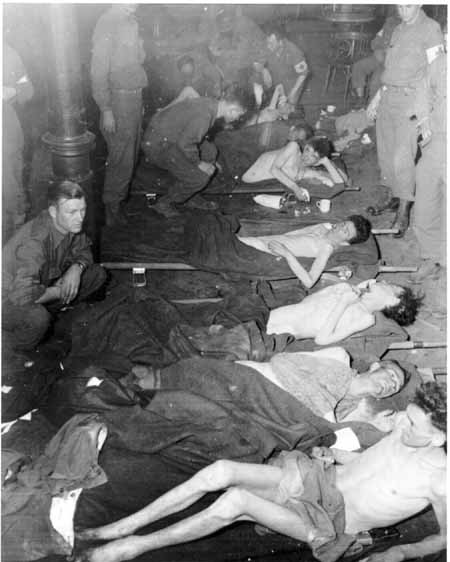 Lying on stretchers are some of the 63 emaciated American POWs liberated in Fuchsmuehl, Germany. From front to rear, the Berga survivors are: Pvt. Winfield Rosenberg, Lititz, PA; Pfc. Paul D. Capps, Herrin, IL; Pfc. James Watkins, Oakland, CA; Pfc. Joseph Guigno, Waltham, MA; and Pvt. Alvin L. Abrams, Philadelphia, PA. (NARA Photo).
---
Source: © Mitchell G. Bard. Forgotten Victims: The Abandonment of Americans in Hitler's Camps.. CO: Westview Press, 1994.